Flying out of Baton Rouge Metro Airport? A therapy dog may greet you.
Published: Sep. 22, 2023 at 5:51 AM CDT
|
Updated: Sep. 24, 2023 at 9:28 AM CDT
BATON ROUGE, La. (WAFB) - The next time you catch a flight out of the Baton Rouge Metropolitan Airport (BTR), you might receive a greeting from a special furry friend.
Bayou Buddies Pet Therapy, an outreach program out of the Louisiana Capital City Obedience Club (LCCOC), announced it has become the official pet therapy program for BTR.
The group says the purpose of the program is to share its network of caring individuals and their dogs with the community.
Five volunteers and seven "airport dogs" have been approved to visit passengers and staff on the concourse.
So, the next time you fly out, it's possible you could meet the airport dogs and their owners:
Greg and Dianna Bonaventure have seven-year old and a seven-month-old St. Bernards - Ryder and Chauvin and Oreo, a ten-year-old Pomeranian.

Maribeth Andereck has Border Collies. Cricket is eight years old and Malarkey is two years old.

Mary Stevens has a five-year old yellow Labrador Retriever named Suzie-Q

Karen Runnels has a ten-year old Golden Retriever named K.T.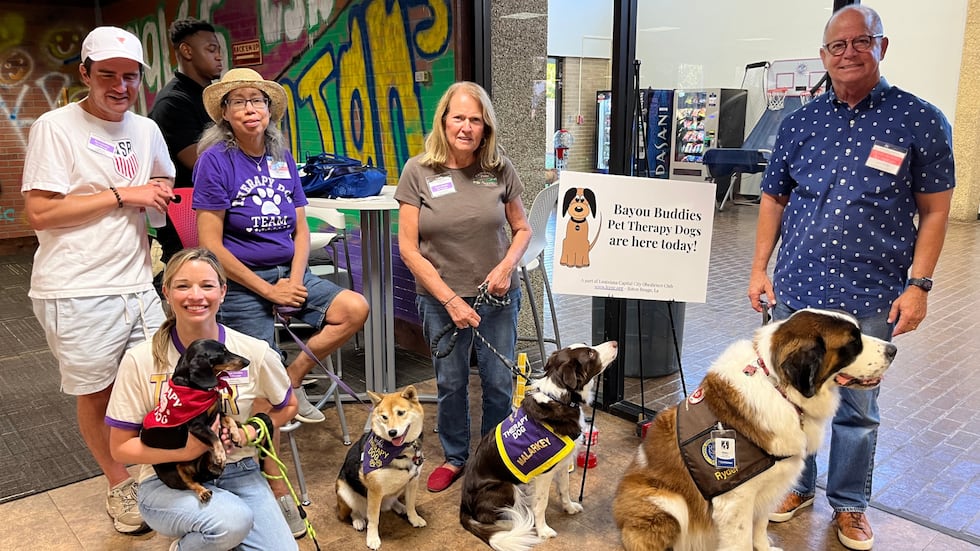 Some of the dogs and their owners will be at the airport Sunday, Sept. 24 from 5:30 p.m. to 6:30 p.m. to greet passengers.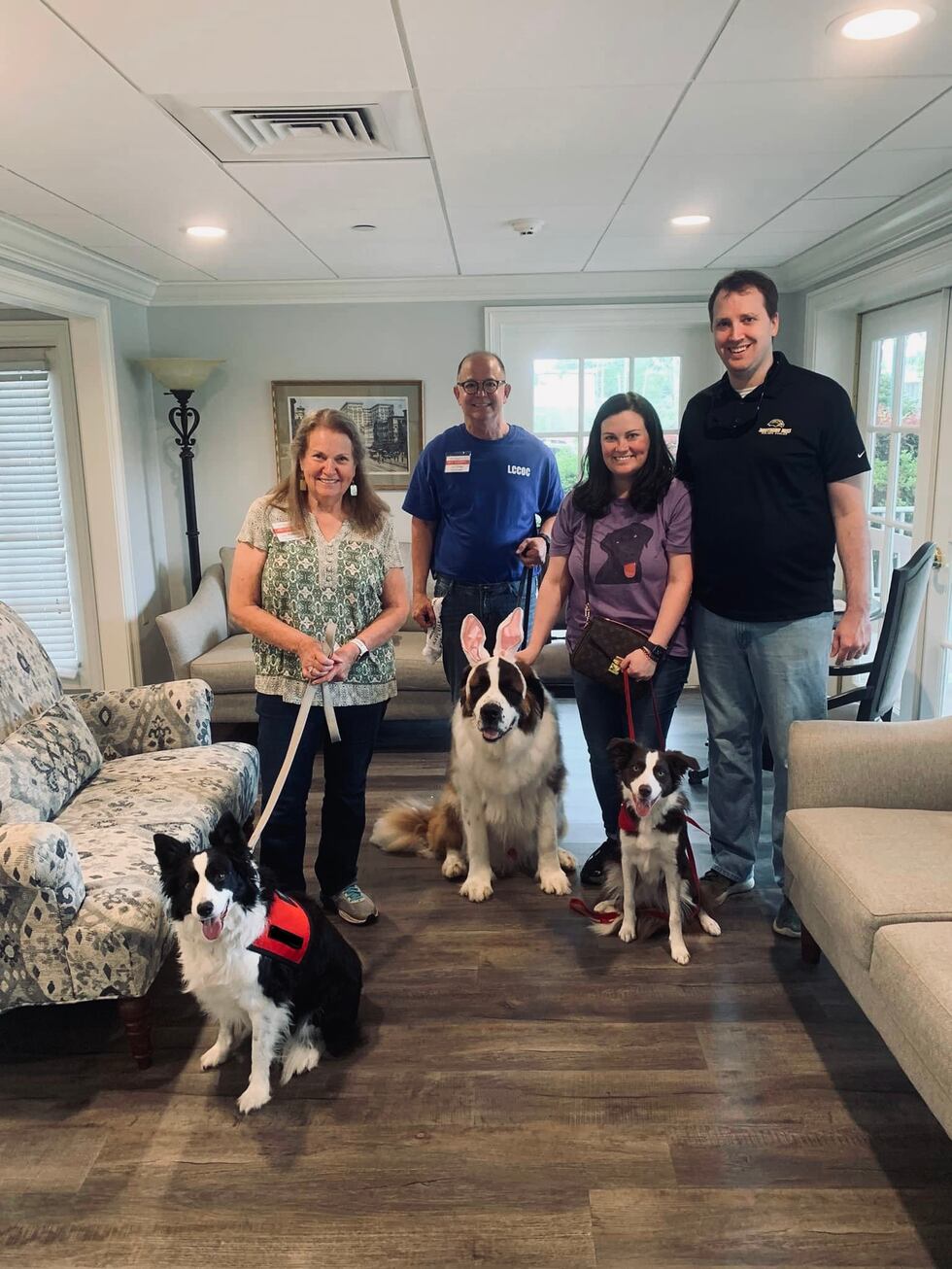 If anyone is interested in participating in pet therapy with their dog, you can email: bayoubuddiespettherapy@gmail.com.
Obedience classes start with LCCOC on Oct. 26th through Dec. 7th in the Blue Cross Blue Shield Parking Lot on Bluebonnet Blvd.
You do not have to be a member of the club to take classes. For more information on obedience classes go to lccoc.org.
Click here to report a typo.
Copyright 2023 WAFB. All rights reserved.