Officer likely behind LSU intruder situation was on campus to educate students about online safety
Updated: Aug. 21, 2019 at 12:41 PM CDT
BATON ROUGE, La. (WAFB) - Attorney General Jeff Landry announced Wednesday the plain clothes officer that prompted an armed intruder security scare at LSU was from his office.
Landry says the armed law enforcement officer was on LSU's campus to educate students about online safety as part of their Welcome Week activities.
"Many in the public do not know the breadth and depth of work that our armed law enforcement officers do every day for the people of Louisiana," Landry said. "From apprehending fugitives to arresting predators to educating citizens on ways to protect themselves from crime, our office does valuable work for the State and her people. Education and outreach are critical components in our efforts to protect Louisiana."
The event was focused on social media responsibility to help students stay safe on social media, protect their identities, and understand the laws of internet use.
The armed plain clothes officer was likely the reason behind reports of an armed intruder at LSU's Coates Hall Tuesday afternoon, according to LSU. An all-clear was given about two hours after the frightening situation began.
LSU's President, Dr. F. King Alexander, says the university is fortunate the situation didn't turn out as tragically as similar ones in recent history.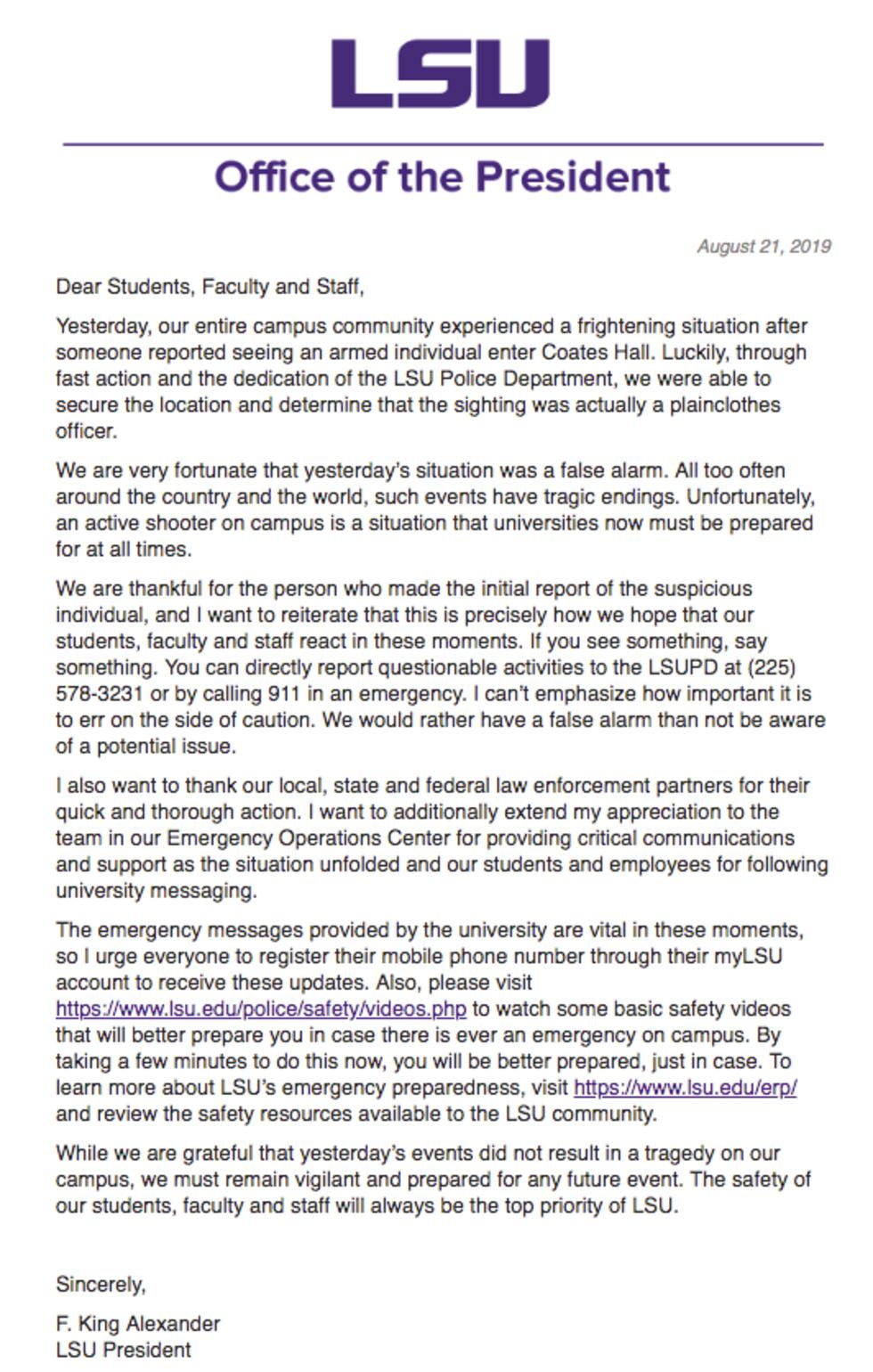 Copyright 2019 WAFB. All rights reserved.