'Drive-In WiFi' initiative allows free internet access while staying in your car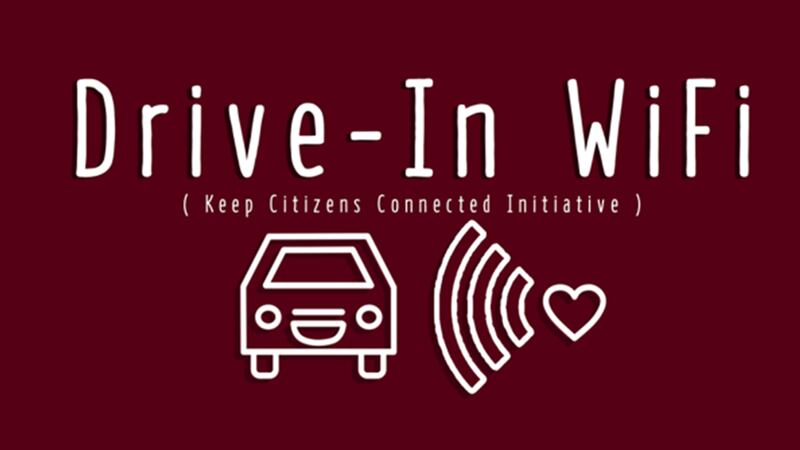 Published: May. 1, 2020 at 2:58 PM CDT
BATON ROUGE, La. (WAFB) - People who usually rely on public resources like libraries for internet access now have a way to take advantage of free WiFi locations during the stay at home order.
Drive-In WiFi (Keep Citizen Connected Initiative) is an initiative created by Emanuel "Boo" Milton in partnership with BREC in order to allow people to connect with each other online through free WiFi.
There are designated BREC sites for citizens to access WiFi from the comfort of their cars starting Friday, May 1. In an effort to continue social distancing, organizers ask that people remain in their cars while using this service.
The "Drive-In WiFi" will be offered Monday-Thursday (9 a.m. - 8 p.m.), Friday and Saturday (9 a.m. - 6 p.m.) and Sunday (2 p.m. - 6 p.m.) at the following locations:
BREC Administrative Milton Womack Building - 6201 Florida Blvd 70806

Anna T. Jordan Community Park - 1750 Stilt 70807

Highland Road Recreation Center - 14024 Highland Road 70810

Gus Young Recreation Center - 4200 Gus Young Avenue Baton Rouge, LA 70802

North Sherwood Recreation - 3140 N Sherwood Forest 70814

Sports Academy Center - 1002 Laurel St, Baton Rouge, LA 70802
Officials said BREC has doubled the speed of the Basic (free) tier of WiFi Services to improve people's digital experience but the speed isn't guaranteed and Facility Network traffic always has priority.
Click here to report a typo.
Copyright 2020 WAFB. All rights reserved.