Marijuana use suspected in crash that critically injured bicyclist
Published: Jun. 19, 2018 at 9:42 PM CDT
|
Updated: Jun. 20, 2018 at 2:01 PM CDT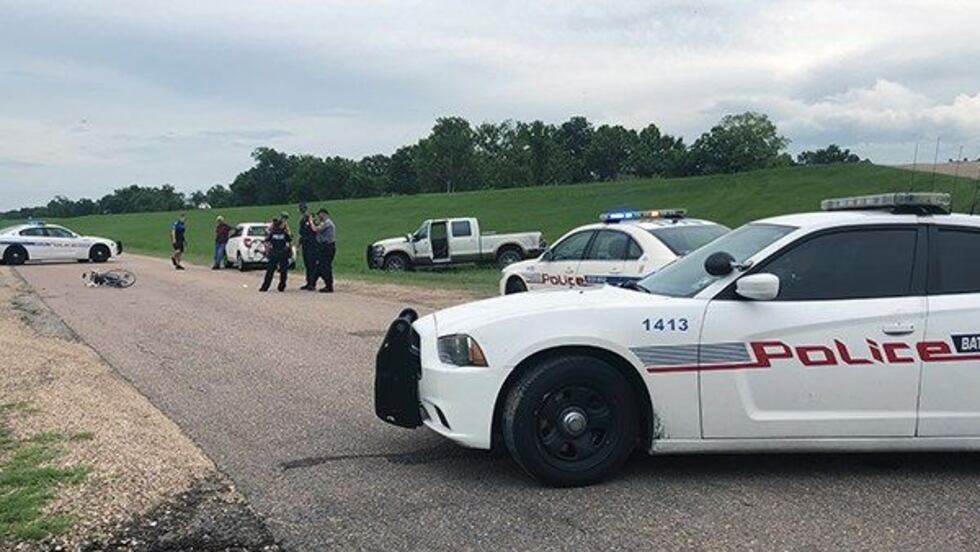 BATON ROUGE, LA (WAFB) - A 22-year-old man was arrested after he allegedly admitted to smoking marijuana shortly before he caused a crash that sent a bicyclist to the hospital in critical condition.
According to Louisiana State Police, Lee Bergeron is facing charges of operating a vehicle while intoxicated, vehicular negligent injury, and possession of marijuana. He is being held in the East Baton Rouge Parish Prison.
The crash happened Tuesday, June 19 at roughly 5:30 p.m. The bicyclist was riding on River Road near the intersection of Ben Hur Road when he was struck.
Officials say the victim is a 65-year-old man. He was taken to the hospital in critical condition.
After the crash, the trooper questioned Bergeron and asked him if he had consumed any alcohol.
"Lee stated he did not have any alcohol, but he did smoke marijuana with a friend," states the probable cause report. "Lee stated after he smoked the marijuana, he entered his vehicle and began driving south on River Road to meet some other friends."
The trooper claims Lee performed poorly on a Field Sobriety Test.
"I then asked and obtained consent from Lee to search his vehicle," states the report. "Inside of his vehicle, I found approximately 7 grams of suspected marijuana."
Copyright 2018 WAFB. All rights reserved.