11-year-old prodigy from Baton Rouge accepted to Southern University Honors College
Published: May. 24, 2018 at 7:24 PM CDT
|
Updated: May. 25, 2018 at 5:04 PM CDT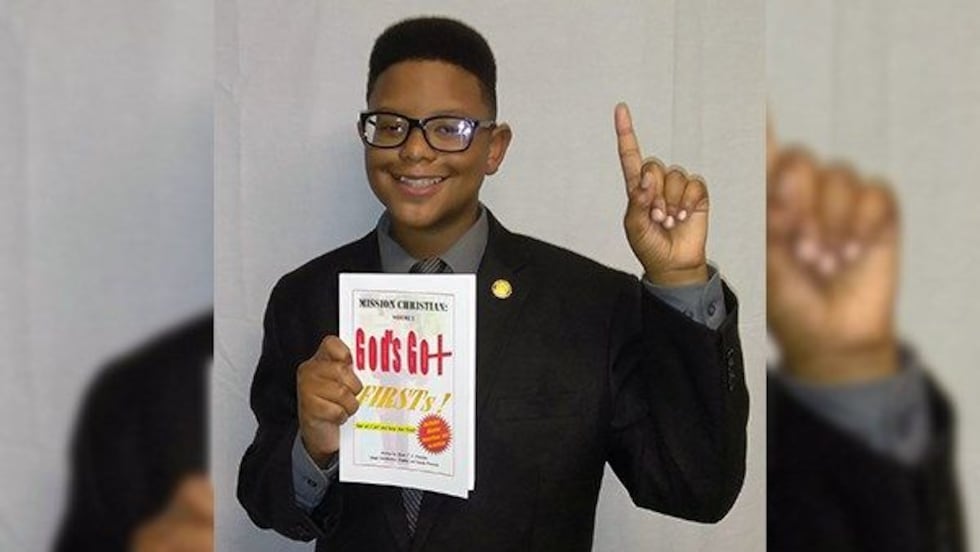 BATON ROUGE, LA (WAFB) - When Elijah Preccieley speaks, he commands attention. He talks of scripture, of gratitude for his family, and of ambitious goals ahead. Next spring, he will attend Southern University Honors College to study physics and mechanical engineering on a full scholarship. He thanks God for the gifts that have allowed him to pursue his talents debt free. And he's only 11-years-old.
A home-schooled student in Baton Rouge, Elijah began taking college level classes in biology, physics, and business through Southern at the age of 8-years-old.  Because of those credits, he'll start his college career as a sophomore.
"I knew at a certain point that I did not understand some of the vernacular that he was talking about," explained his mother, Pamela Preccieley. "I said, 'I got to get him some help.' I knew Southern University had the resources."
Since Southern announced Elijah would receive the prestigious J.S. Clark Presidential Scholar Award, words like "prodigy" and "whiz kid" have been thrown around to describe the 11-year-old. Elijah, however, prefers the word "blessed."
"God has given me the ability to soar with excellence and to never forget where I come from," said Elijah.
At a meeting of the Board of Supervisors on Friday, May 25, Elijah and his parents attended a special signing ceremony. President Ray L. Belton, along with other staff and board members, welcomed the newest Jaguar with a Southern University baseball cap, letterman jacket, and pin. Then, Elijah addressed the crowd with a speech, showing he possesses wisdom as well as book smarts.
"When I reflect upon this prestigious Joseph S. Clark Presidential Scholars Award, it means absolutely legacy," said Elijah. "Southern University is our inheritance to sharpen and affirm our skills and carry out our initial standards to transform lives and be the best God has called us to be."
Elijah has also published a book, applied for several patents, and hosts a weekly radio show.
Copyright 2018 WAFB. All rights reserved.