Bill that would give fishermen access to private waterways gains approval
Updated: Apr. 10, 2018 at 5:11 PM CDT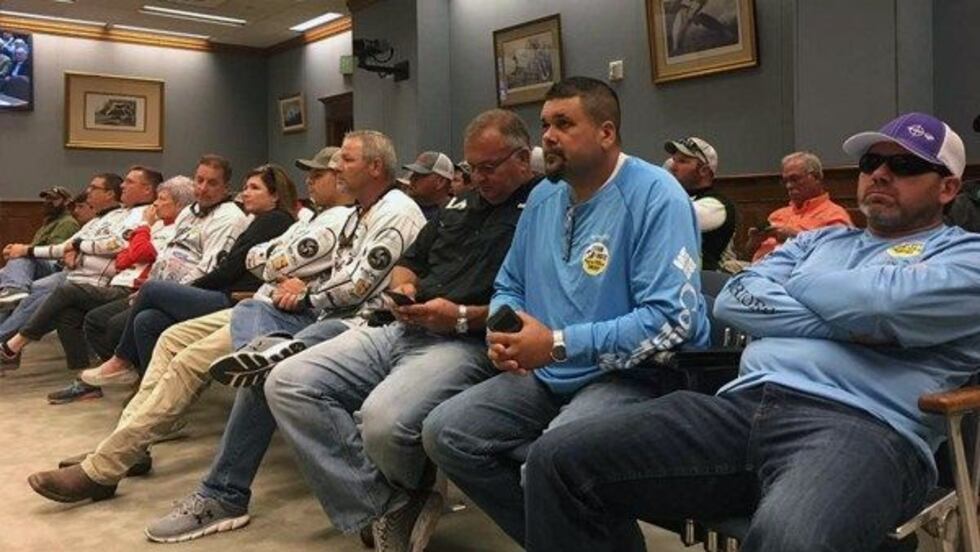 BATON ROUGE, LA (WAFB) - A bill that aims to give recreational fishermen access to water that flows over private land is coasting through the Louisiana legislature. The Civil Law and Procedure Committee approved it with a vote of 5 to 3. But landowners are threatening to fight back
Fishermen, young and old, filled two rooms of the Louisiana State Capitol to show their support for a bill that would ultimately give motorboats the right to navigate waterways that cover private property. Representative Kevin Pearson of Slidell, who authored House Bill 391, came armed with a stack of petitions signed by Louisiana anglers.
"These are the petitions that are in support of House Bill 391. All people want to do is fish," Pearson said.
He argues 80 percent of the Bayou State's waterways are considered private and, therefore, restrict fishermen. He said it is bad for the economy and is ruining the state's reputation as a Sportsman's Paradise.
"'I've got to tell you, I have a problem calling our state that now," Pearson said.
Fishermen stepped up to the microphone for nearly three hours trying to persuade lawmakers to change the current law.
"Why when Louisiana is so abundantly blessed by its bayous and waterways are we fighting to use all these resources," Bob Breaux said.
"I think there's a solution to this. I just think it's been on the back burner too long and needs to be addressed," Kevin Diez said.
"We just want to float and fish. That's all we are asking," another fisherman said.
But landowners said it is not so cut and dry. William O'Neal, who manages a large portion of land owned by Castex Energy, said for many of them, it is a business with leases signed to fishermen who pay for access.
"We paid money when we purchased the property, tens of millions of dollars, and just because there is a large amount of people on social media who want to have access to what few have now and they pay for. I understand their frustration, but are we going to have a rule of law or are we going to have mob rule," O'Neal said.
"Land attorney Taylor Darden argued giving motorboats free access to cross private property would be unconstitutional.
"It's the same for a private road built on private property. The fact that both may be connected to a public waterway or a public road does not render the canal public," Darden said.
The committee voted to pass Pearson's bill. But Senator Bret Allain of Franklin, who owns land in several parishes, warned if it does become law It could make matters worse for fishermen.
"I would probably block off all my canals that are currently giving access to people, and I would suggest that a lot of these land owners behind me would, which would end up with less access for the public than what they enjoy right now. Are you really willing to roll the dice on that?" Allain said.
The bill goes next to the House of Representatives.
Copyright 2018 WAFB. All rights reserved.