Cousins on motorcycle killed in wreck involving 14-year-old driver
Published: Mar. 26, 2018 at 8:25 AM CDT
|
Updated: Mar. 27, 2018 at 5:31 PM CDT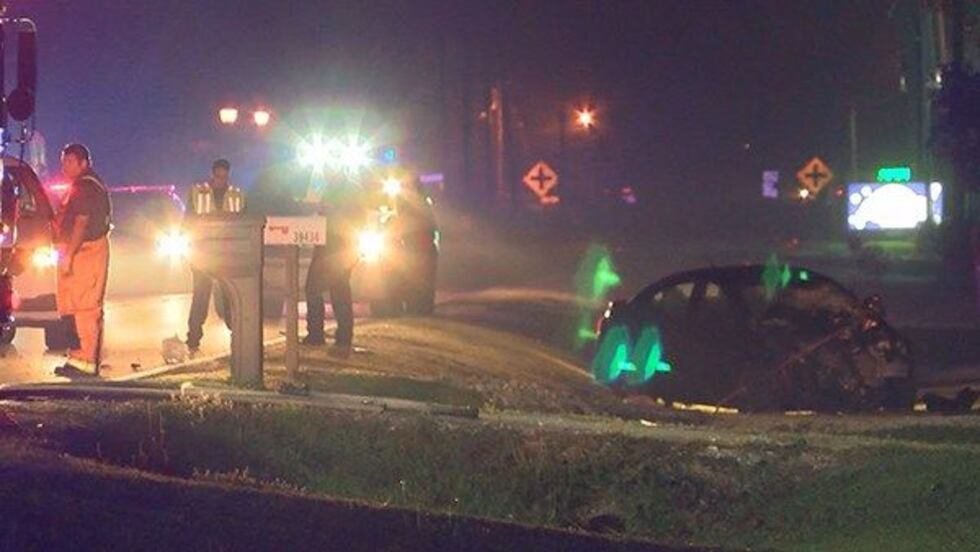 GONZALES, LA (WAFB) - The district attorney in Ascension Parish will likely determine whether the 14-year-old driver involved in a deadly crash early Monday morning will face charges.
The horrific scene on Highway 74 in Gonzales was the result of what Louisiana State Police investigators say was a poor choice allegedly made by a teen who was too young to legally drive. LSP Senior Trooper Bryan Lee says the teen boy was driving a car against traffic when he crashed into Robert Stafford's Harley Davidson motorcycle. Stafford and his passenger, Dusty Duet, died from the impact.
"It was obvious that the driver was traveling the wrong way and that the motorcycle driver did see it and tried to avoid it," Lee said.
Lee says he does not know who owns the 2017 Nissan Versa the teen was driving, how he got the keys, or where boy was headed. Since the driver is a juvenile, he says it could be a while before authorities determine who, if anyone, will take the rap for deadly crash.
"We are currently still investigating that crash. Once it's complete, we will consult with the District Attorney's Office and determine what charges, if any, will be pursued against the 14-year-old," Lee said.
In the meantime, Lee is urging all parents to talk to their children about the dangers of driving without a license and the risks involved when they do make bad choices. "It comes with the act of being responsible parents, talking to their kids about how much responsibility it is to operate a vehicle, and make sure they understand," Lee said.
Relatives of the deceased say Stafford and Duet were on their way home from the casino when the crash happened. It's unclear what the teen driver was doing on the road, but investigators say they do know the young boy had no business behind the wheel.
Lee says investigators do not believe either driver was impaired, but blood samples were taken from both drivers for toxicology analysis.
Funeral arrangements for Duet have now been announced. Visitation and services will be held Thursday, March 29 at Graceworks Church in Prairieville from 8:30 a.m. to 12 p.m. Burial will follow immediately at Hope Haven Cemetery.
Copyright 2018 WAFB. All rights reserved.