LSP: Man killed in officer-involved shooting had psychotic symptoms, suspected in nearby burglaries
Published: Mar. 14, 2018 at 8:22 PM CDT
|
Updated: Mar. 16, 2018 at 11:07 PM CDT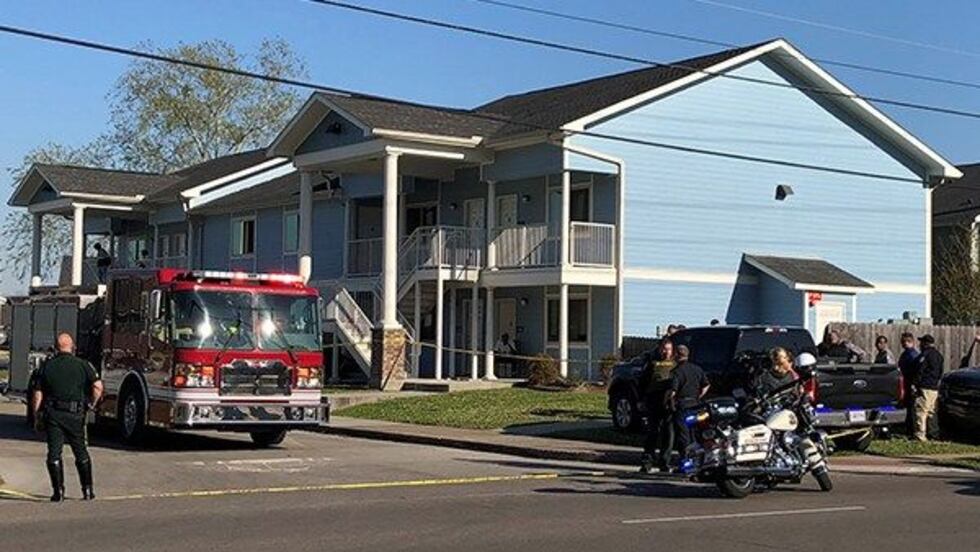 BATON ROUGE, LA (WAFB) - An autopsy was conducted on the 31-year-old man who was shot and killed by an East Baton Rouge Parish Sheriff's Office deputy, and the results were released Friday, March 16.
The East Baton Rouge Parish Coroner's Office confirms Shermichael Ezeff died from a gunshot wound to the torso. Toxicology results are still pending. Also on Friday, EBRSO released the name of the deputy involved in the incident. Deputy Ronald Landry, 54, works with the Judicial Process Division and has been with the office about 23 years.
Ezeff was shot on Wednesday, March 14 just after 4 p.m. at 650 N Ardenwood Dr., which is located near the Renaissance Gateway Apartments.
On Friday, March 16, Louisiana State Police released more details about the incident. The report states Landry was serving a temporary restraining order at the Renaisssance Gateway Apartments when he was approached by Ezeff, who was bleeding from a cut on his arm. Witness statements and preliminary physical evidence collected at the scene show an altercation took place before Landry fired at least one shot, which hit Ezeff.
Ezeff was then transported to a local hospital, where he later died.
Coroner Dr. William "Beau" Clark confirms there was a laceration on Ezeff's elbow, but it was not associated with the cause of death.
LSP investigators interviewed multiple witnesses, including family members, who stated Ezeff appeared to be in an "altered state of mind." Family members also told LSP Ezeff was taken to the hospital on Monday, two days before the incident, for what appeared to be a psychotic breakdown. Family also reportedly told LSP officials Ezeff was released Tuesday and continued to show signs of the same psychotic symptoms he was taken to the hospital for initially.
Right after the shooting, LSP learned that the Baton Rouge Police Department received reports of three burglaries in the area around the time of the shooting. BRPD recovered blood from the scene of the burglaries and submitted the evidence to the LSP Crime Lab for analysis. The DNA has been analyzed and a match has been confirmed connecting Ezeff to the reported burglaries in the area prior to the officer-involved shooting.
Landry has been placed on administrative leave pending the outcome of the investigation. Both are standard procedure.
The investigation is ongoing.
Copyright 2018 WAFB. All rights reserved.