Gonzales toddler, born a micro-preemie, selected as Baton Rouge March of Dimes Ambassador
Published: Feb. 7, 2018 at 8:44 PM CST
|
Updated: Feb. 8, 2018 at 1:26 AM CST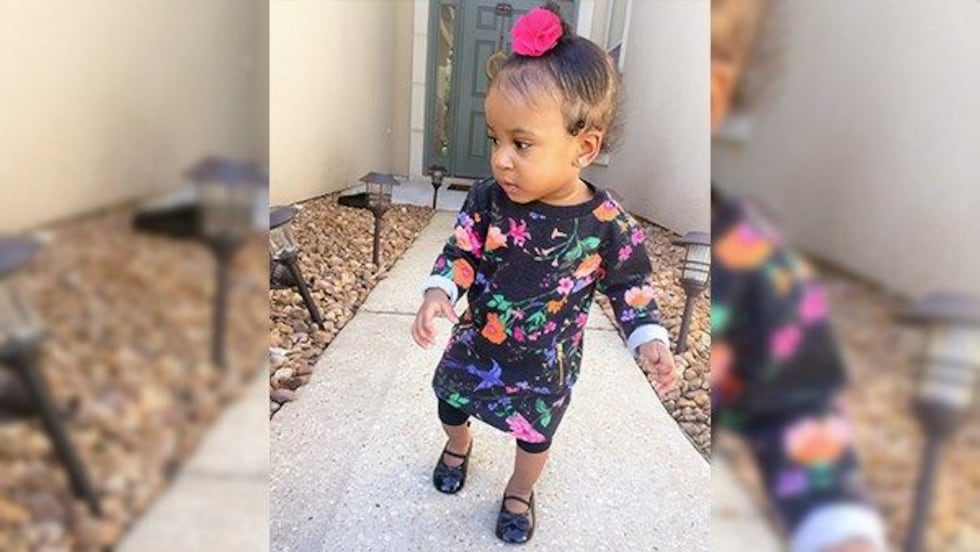 BATON ROUGE, LA (WAFB) - A 19-month-old girl from Gonzales, who was born more than two and a half months early (considered a micro-preemie), has been selected as the 2018 March of Dimes Greater Baton Rouge Area Ambassador.
In 2015, Kheri and Justin Monks learned they were going to have another baby, but their little girl, Gem, arrived unexpectedly only 29 weeks through the pregnancy. She was born weighing less than two pounds. Gem suffered from digestive issues and needed blood transfusions due to a low red cell count. She also went through surgery due to hernias and suffered from Bradycardia, jaundice, and spent the first weeks of her life in a Newborn Intensive Care Unit (NICU).
"Serving as the ambassador family  is a way for us to show our thankfulness for the March of Dimes-funded programs that helped Gem and our family. We're walking in March for Babies because it saves lives and improves the health of countless moms and babies, as we ask everyone to join us. Our movement is bringing us closer to the day when every baby is born healthy and strong," said Kheri.
"The money raised by March for Babies helps give more babies a fighting chance at a healthy start in life. The March of Dimes is committed to providing comfort and information to families such as the Monks. By joining March for Babies, you also help fund cutting-edge research to find answers to the unknown causes of premature birth, and new ways to prevent and treat it," said a March of Dimes spokesperson.
About 380,000, or one in ten, babies are born prematurely in the U.S. Premature birth is the leading cause of death in babies in the country as well, and those that do survive often face lifelong health problems, including breathing problems, jaundice, vision loss, cerebral palsy, and intellectual development delays.
The March for Babies in Baton Rouge will take place March 24 at 9 a.m. at LSU's Old Front 9. Register online here.
Copyright 2018 WAFB. All rights reserved.