Former deputy marshal Norris Greenhouse Jr. avoids trial by pleading guilty in shooting death of Marksville 6-year-old
Updated: Sep. 29, 2017 at 12:44 PM CDT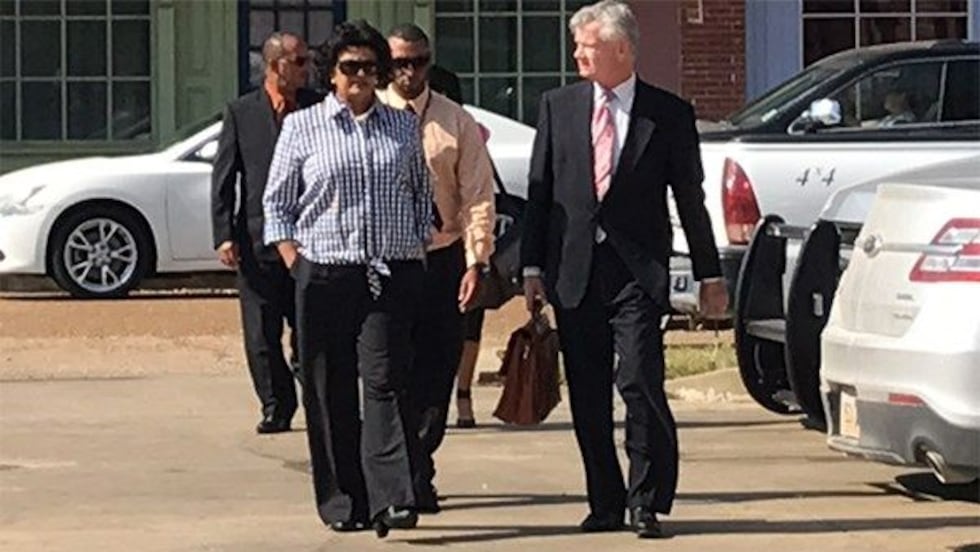 MARKSVILLE, LA (WAFB) - Norris Greenhouse Jr. has pleaded guilty to negligent homicide and malfeasance in the shooting death of Jeremy Mardis, 6, in November 2015 and will serve 7.5 years behind bars consecutively.
Friday's hearing was abruptly set Thursday and Greenhouse's trial was expected to begin Monday, but instead, Greenhouse offered a plea.
RELATED STORIES: Deadly Marksville, La. officer-involved shooting
According to the terms of the plea, Greenhouse will have to serve at least two years of the five year sentence for the negligent homicide plea. He will also have to give up his POST certification, meaning he cannot be a police officer.
Greenhouse and Derrick Stafford were both Marksville deputy marshals moonlighting the night of Nov. 3, 2015. Greenhouse was trying to stop Chris Few, who had his 6-year-old son in the car with him.
At the end of a chase, officials said Greenhouse and Stafford shot at Few's vehicle 18 times, killing Mardis. In court, prosecutors presented evidence showing 14 of the 18 shots came from Stafford's gun.
The two men were arrested Nov. 6, 2015 and charged with second-degree murder and attempted second-degree murder. Their bonds were set at $1 million each.
Stafford's trial was in March 2017 and a 12-person jury convicted him of manslaughter and attempted manslaughter. Stafford is now serving 40 years.
RELATED STORIES: Trial for Derrick Stafford
Because Greenhouse's father, Norris Greenhouse Sr., is an assistant district attorney for the Avoyelles Parish District Attorney's Office, the office recused itself from the case.
The Louisiana Attorney General's Office prosecuted both the Stafford and Greenhouse cases.
Copyright 2017 WAFB. All rights reserved.