Gonzales native, husband missing in Caribbean since Hurricane Maria
Updated: Sep. 26, 2017 at 4:43 PM CDT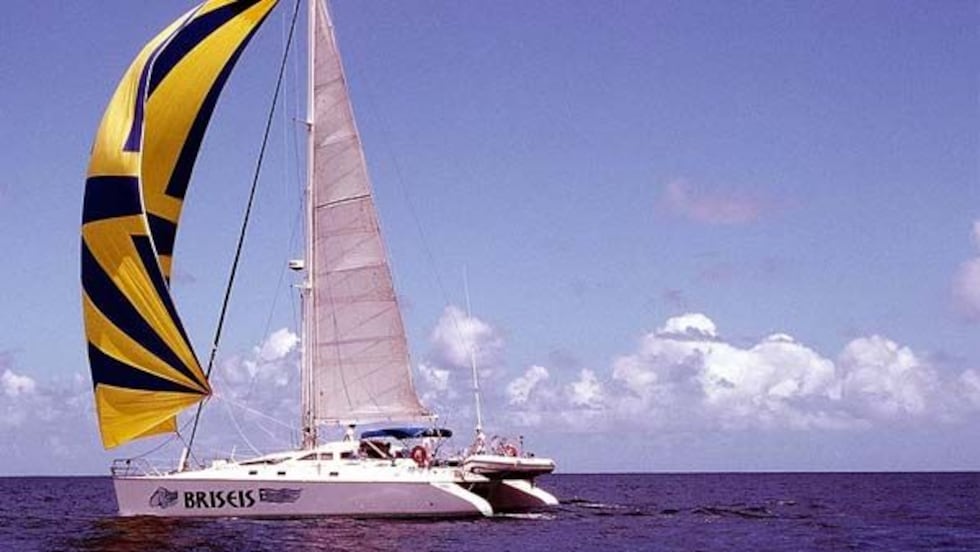 GONZALES, LA (WAFB) - Jennifer Stephens Robinson fell in love with the Caribbean nearly 10 years ago. The 54-year-old Gonzales native traded Louisiana bayous for the sands of St. Croix in the US Virgin Islands where she met a long-time boat captain named Scott Hansen. The couple married in May, and spends their days offering charter cruises on their catamaran boat The Briseis.
When Hurricane Maria barreled towards their island last week they decided to sail the boat, their livelihood, out of the path of the storm. They have not been heard from since.
"They left at 4 o'clock Tuesday morning and got a text 8 to 9 hours later saying they were north of St. John. That's the last text, phone we've had contact," said Jennifer's sister, Ellen Stephens Elias.
That last text was sent September 19, half a day before Maria slammed into Puerto Rico. A week later, Jennifer's family in Louisiana is desperate to know what happened.
The U.S. Coast Guard and the FBI are now looking for the missing boat. The Coast Guard said they've detected no distress signals from The Briseis so far, and the family is hopeful the couple is simply unable to communicate. They've even checked hospitals on nearby islands with no luck.
"From what we understand there are just so many little islands, so many little coves, so if the boat is just out of commission, out of gas, we don't know," said Elias.
Jennifer's brother also joined the search in St. Croix, setting out with a private search team to canvas the waters around the chain of islands. Meanwhile, her family here is doing what they can by spreading the word about the disappearance. They hope their message will somehow reach Jennifer, or someone who knows where she may be.
"She's loved and we want her back," said Elias.
Copyright 2017 WAFB. All rights reserved.