Together BR report: BRPD drug enforcement disproportionately impacts poor, African American neighborhoods
Updated: Jan. 31, 2017 at 8:08 PM CST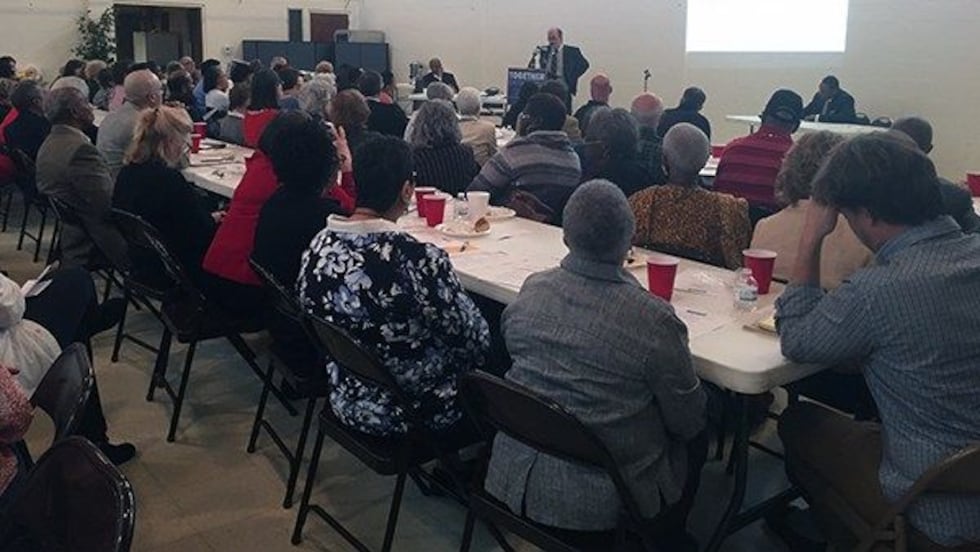 BATON ROUGE, LA (WAFB) - Together Baton Rouge released a report Tuesday that they say shows police do not always enforce the law fairly and equally in all parts of the city.
The study focuses on how police enforce drug laws across Baton Rouge, whether through arrests or by other means. Broderick Bagert, who put together the report, said the data shows the enforcement rate is higher in poor and already statistically crime-ridden communities.
"This is institutional," Bagert said. "There is no evidence of intentional, willful discrimination."
However, Bagert said even if it is not intentional, it is still discrimination. Their data, which some in BRPD are already questioning, shows that the zip codes 70805 and 70802 top the list in terms of enforcement rates. Both are predominantly African American areas of the city.
Meanwhile, whiter and more affluent areas rank toward the bottom. Edward Shihadeh, an LSU professor who studies crime and crime prevention,
in part defended BRPD. He suggested that enforcement may be high in those particular neighborhoods in part because BRPD is encouraged to fight violence and crime in the city by members of the community.
Bagert said that when enforcement leads to arrest, it can negatively impact communities. "There is no way to have long-term stability in a neighborhood or family if you have significant levels of incarceration. It is one of the most destabilizing social realities you can have," Bagert said.
The report comes as Baton Rouge wrestles with questions about the relationship between the police and the African American community. Bagert said they have showed new Mayor-president Sharon Weston Broome the study.
In light of the study's findings, some with Together Baton Rouge have called for police reform, including modified training. Others said there needs to be economic investment to add new life to poorer neighborhoods.
"Unless you change that dynamic, you will continue to have this problem and the disparity will continue to exist," said John Pierre, Chancellor of the Southern University Law Center.
Meanwhile, the head of the Baton Rouge Police Union said the solution starts at home, with the family. "It takes a village to raise a child, correct? So we all need to come together and take these people from the very beginning," said Sgt. Bryan Taylor. "From early on, we need to stress education, because without education you're not going anywhere."
Baton Rouge Police raised some questions about the data used in Tuesday's report. They said they are pulling together their own internal data on drug enforcement to compare.
Copyright 2017 WAFB. All rights reserved.