Baton Rouge Fashion Week announces model casting call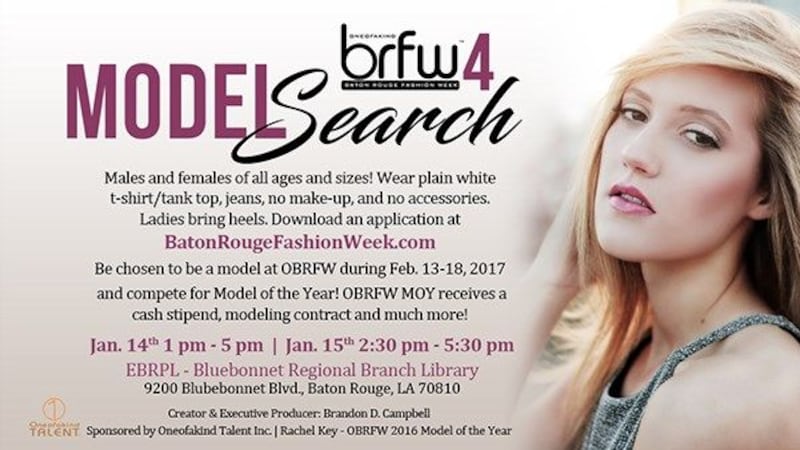 Updated: Dec. 26, 2016 at 1:51 PM CST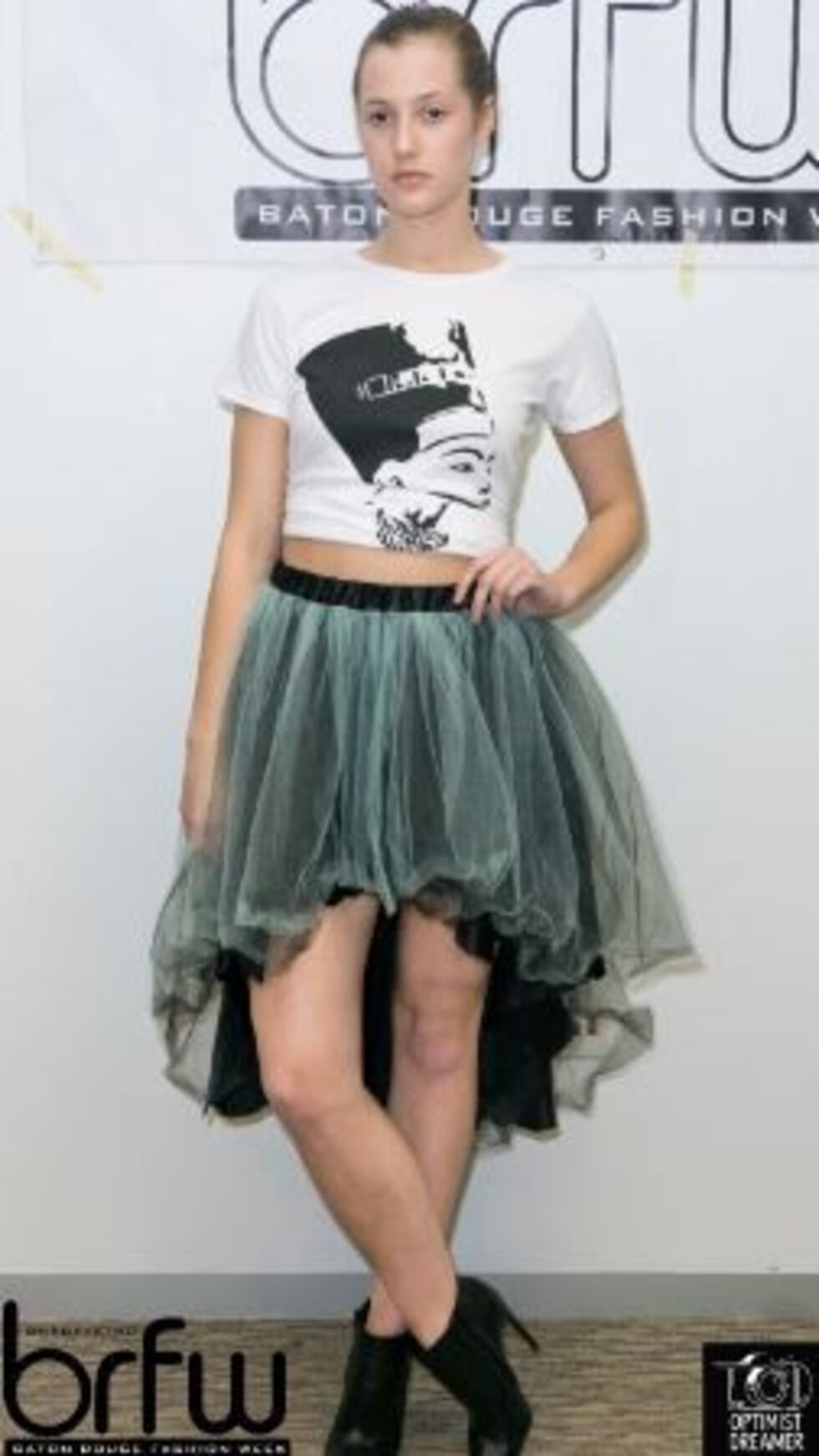 BATON ROUGE, LA (WAFB) - Oneofakind Baton Rouge Fashion Week (OBRFW) is holding its fourth annual model search on January 14 and 15, 2017.
The search will be held at Bluebonnet Regional Branch Library, located at 9200 Bluebonnet Blvd. in Baton Rouge.
This is an open casting call, so all models, male and female of all ages and sizes, are welcome to attend. Female models should arrive wearing no makeup and heels. Girl models 12 and under do not need to wear heels. Auditions will be held from 1 to 5 p.m. on January 14 and from 2:30 to 5:30 p.m. on January 15. Models should download applications here.
Models chosen will have the opportunity to walk in OBRFW 4, which is scheduled for February 13 - 18, 2017. Models selected by an independent group of judges will be in the running to receive the Model of the Year Award, which is a prestigious honor for models attempting to break into the fashion industry.
The winning model will receive a cash prize, a modeling contract, a webpage on BatonRougeFashionWeek.com, and will be the face of OBRFW 2018. The winner of OBRFW 2016 was Rachel Key of Little Rock, Arkansas. Over 300 models auditioned for the competition last year, and just as many are expected this year.
A portion of the proceeds generated from donations and ticket sales will go directly to OBRFW alumni designers, models, and staff who were affected by the August flooding. To make a donation, click here.
Anyone interested in being a volunteer, sponsor, or vendor should email joinus@batonrougefashionweek.com.
Copyright 2016 WAFB. All rights reserved.