Healthline: LA gets another 'F' for premature births
Published: Nov. 18, 2016 at 6:05 PM CST
|
Updated: Nov. 18, 2016 at 7:14 PM CST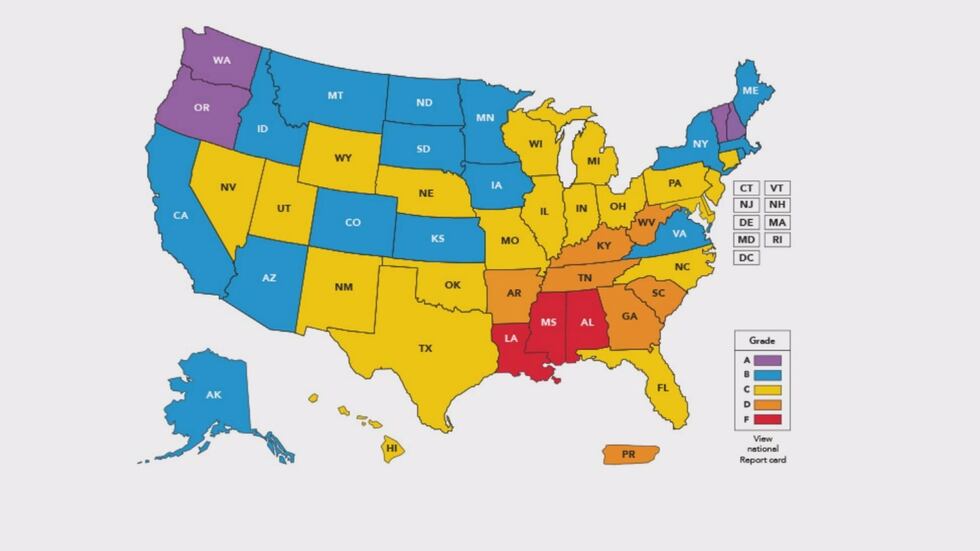 BATON ROUGE, LA (WAFB) - It's another failing grade for Louisiana in the latest March of Dimes report card, and the nationwide preterm birth rate got worse for the first time in eight years.

The grades and rankings mean nothing to little Cameron Jolla. His family is just thankful to be able to hold their tiny bundle of joy. Cameron came into this world on September 24th when mom Kiara was just 28 weeks.

"He's a miracle baby. We call him our miracle baby all the time, because a lot has happened since this point today," Kiara said.

Cameron is a twin, but his sister Charlie did not survive premature birth. It's the leading cause of death for children under the age of five. In Kiara's case it was unpreventable, but until recently mothers could choose to deliver early.

"Now unless medically necessary, no baby will be born before 39 weeks in our state. Also we're working on educating moms that pregnancy last for a full 40 weeks. We want them to go a full 40," Matthew Wallace explained. Wallace serves on the board for the Baton Rouge March of Dimes chapter.

The organization's latest report card shows the preterm birth rate in Louisiana is unchanged from last year at 12.3 percent. Mississippi and Alabama were the only other two states to also get an 'F.'
 
The nationwide rate increased from 9.57 to 9.63 percent. That means about 1 in 8 babies are born premature. In Louisiana it's closer to 1 in 6.

"It really does have a significant impact. It costs our country $26 billion annually, so it's really important that people get information, get involved, and get out and tell the stories of the wonderful families that are born right here in our state," Wallace said.

March of Dimes has several programs to reduce early births, and many target low-income and minority families. The preterm birth rate among black women in Louisiana In Louisiana is 49 percent higher than all other women in the state.

Woman's Hospital is in the middle of a $6.5 million expansion of its NICU to better care for the high numbers of premature babies. Eleven new intensive care rooms are scheduled to open in January.
 
The Jolla family has already spent two months at the hospital. They're grateful for the compassionate care as they anxiously wait for Cameron's lungs to fully develop.

"Don't give up," Kiara and husband Cratony said in unison. "Never give up, because it's somebody out there like my baby wanting to be here, fighting for his life."

You can join that fight to save these precious lives and save the state some money. Check out marchofdimes.org to read the report card and find ways to get involved.
Copyright 2016 WAFB. All rights reserved.