Widow of fallen Baton Rouge police officer is expecting a baby boy
Published: Oct. 11, 2016 at 2:15 AM CDT
|
Updated: Oct. 11, 2016 at 2:34 AM CDT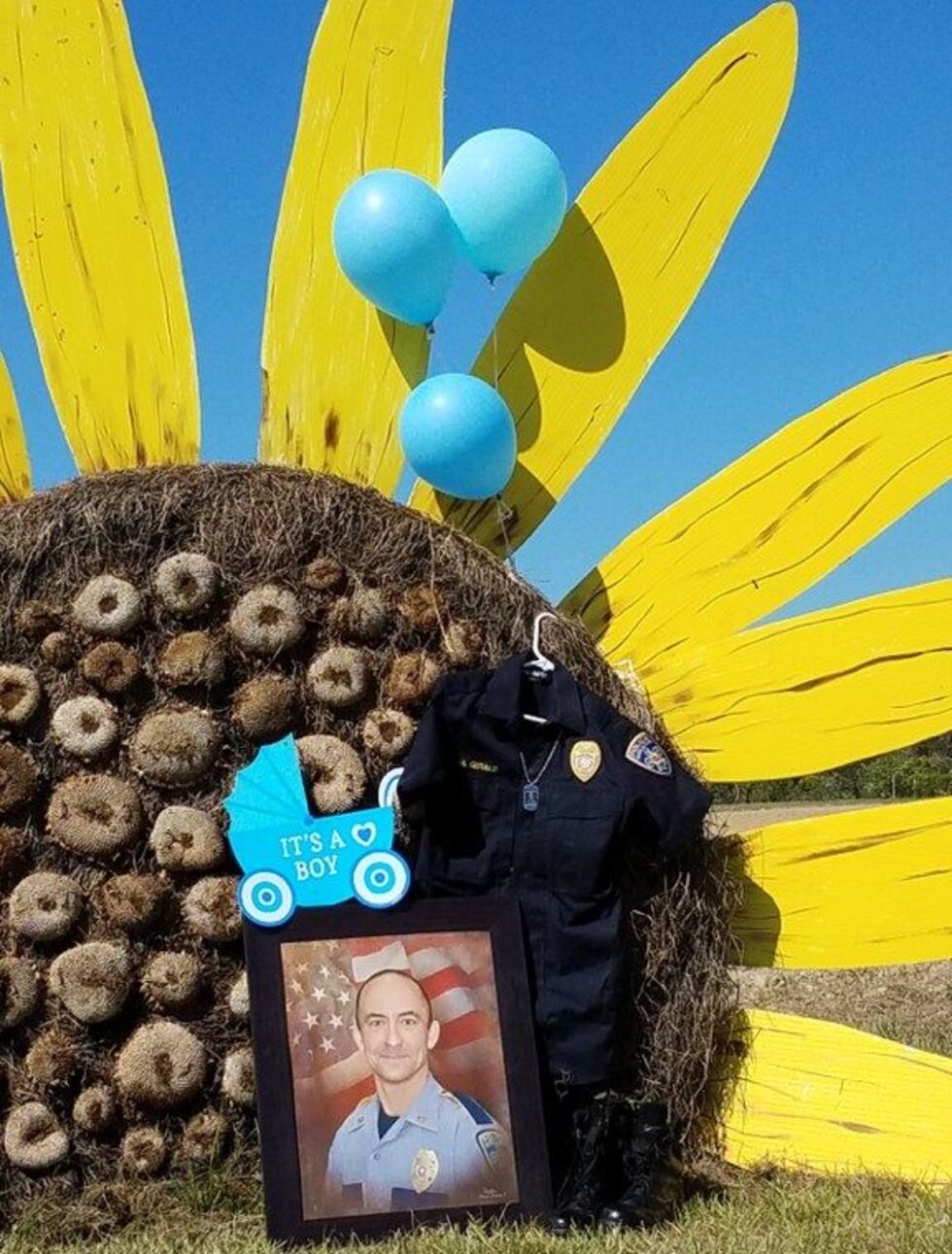 BATON ROUGE, LA (WAFB) - The wife of fallen Baton Rouge Police Officer Matthew Gerald said she will be having a baby boy.
Dechia Gerald shared a picture announcing her baby's gender Monday. When she announced that she was expecting in September, she said the baby will be a wonderful and constant reminder of her late husband.
Just one week after her husband died in the line of duty on July 17, Dechia Gerald said her two daughters, 9-year-old Dawclyn and 3-year-old Fynleigh,  somehow knew she was pregnant.
RELATED: Wife of fallen Baton Rouge police officer is pregnant
After taking a home pregnancy test that read positive, Gerald said she "wanted to cry but at the same time, it's kind of exciting but then the flood of knowing all of the firsts that he would miss with that one."
Gerald admitted in September she is very excited yet very scared, especially since she said her husband was a very hands-on dad.
"For the most part, it's a blessing. I mean obviously he left us a very special gift behind, but at the same time, all those days that I get overwhelmed, I ask how am I going to do this by myself without him," Gerald said when she first announced she was pregnant.
Gerald said previously she is preparing for another carbon copy of her husband, whose blue eyes are what she said she fell for seven years ago.
"It'll have the blue eyes. I'm sure the blonde hair although I've been praying for the red hair however I don't know if that'll happen," Gerald said.
Gerald said just two or three days before her husband died, the couple had talked about having another baby, but Matthew was worried about bringing another child into a world with "hatred" and worried financially with him being a police officer and Dechia being a school teacher.
The baby is due April 7, 2017.
RELATED: Central High School honors life, legacy of fallen BRPD officer Matthew Gerald
Copyright 2016 WAFB. All rights reserved.