Oklahoma school sends special delivery to Baton Rouge
Published: Sep. 30, 2016 at 5:15 PM CDT
|
Updated: Sep. 30, 2016 at 5:24 PM CDT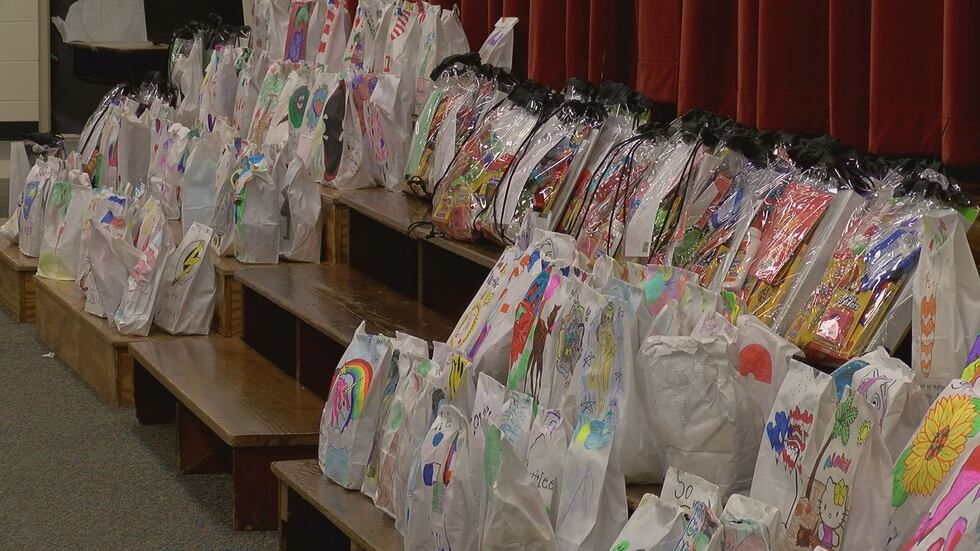 BATON ROUGE, LA (WAFB) - Hundreds of Baton Rouge kids got a special delivery Friday from a school in Oklahoma. 483 goodie bags were hand-delivered to students at Riveroaks Elementary and Brownfields Elementary. Many of the children were affected by the August flooding.
 
The "To My Friend" bags were put together by 317 students at Bethel Elementary in Bethel, Oklahoma. That school was named Oklahoma's Character School of the Year. The bags came stocked with school supplies, toiletries, and small toys. Each bag also included a hand-written note and a stamped envelope so their new friends can write back.
 
"In 2013 our school was hit by a tornado, and the outreach from Texas and other organizations was overwhelming, so I knew it was our turn to pay it forward,"
Bethel principal Jenny Affentranger said.
 
She made the nine-hour drive to south Louisiana just to deliver the bags and meet the students. U-Haul donated the trailer when they heard what the school was doing.
 
The Baton Rouge schools and Bethel Elementary all use the Manners of the Heart curriculum, which teaches respect and kindness.
 
"This just warms my heart," Riveroaks principal Erica Aguillard said. "It teaches the children that there are people out there that care a lot about them."
Copyright 2016 WAFB. All rights reserved.