The Investigators: Why is Red Cross serving some meals viewers call 'unacceptable'
Published: Aug. 31, 2016 at 9:21 PM CDT
|
Updated: Sep. 1, 2016 at 3:03 AM CDT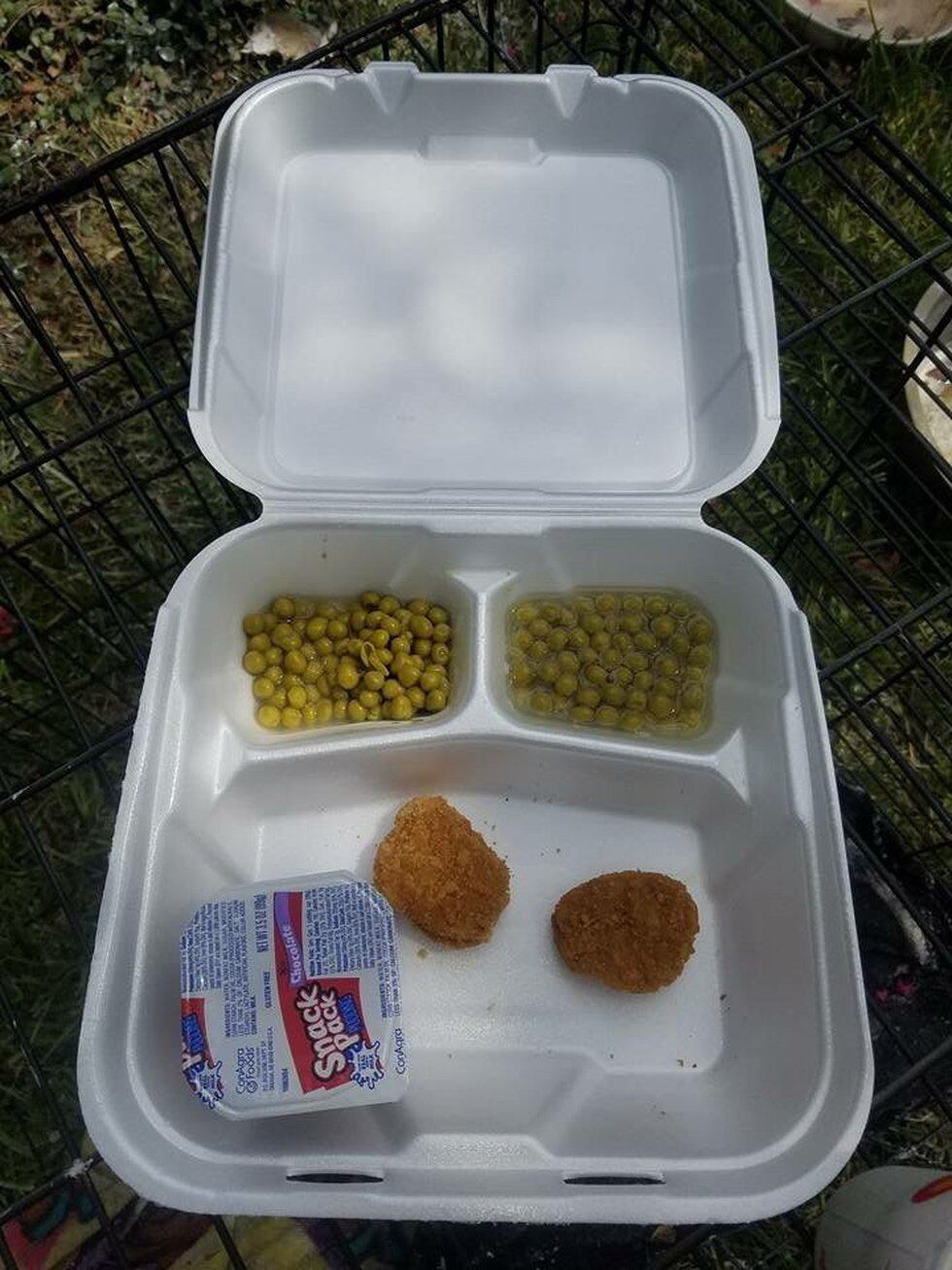 BATON ROUGE, LA (WAFB) - During Louisiana's flooding crisis, the American Red Cross has had its share of praise for the work of its volunteers, but the agency has also had an onslaught of criticism, particularly when it comes to some of the meals it is providing.
Driving through many neighborhoods in the Greater Baton Rouge area, people will see entire homes gutted and tossed on the sides of the streets awaiting debris removal, but amid the gutting and cleaning, there's a sign of hope some are beyond thankful for.
"Like the others they have been regularly delivering, they are hot, they are nutritious. They are not scant at all. They put a full serving, almost to the point of over serving," said Harold Alexander, who received a dinner plate from Red Cross.
"The people out there who's bashing the Red Cross, I can't say on the camera what all I would like to say to you all but these people are helping, they're helping us and I appreciate them," said Douglas Ennis, who especially asked Red Cross to come into his neighborhood in Baton Rouge.
Hundreds responded to a Facebook post showing their pictures, with some happy and thankful for the services. Others, raised questions as to why some of the meals served are even considered acceptable meals.
There's one picture of two chicken nuggets with peas that was floating around on Facebook that really raised eyebrows. It was what James Hughes said he was served for lunch on Thursday, August 25.
"I've been discredited about the photograph but I did not eat anything out of it. It had two chicken nuggets, one snack pack and two serving of green peas," said Hughes.
Hughes was working off of O'Neal Lane when he said he accepted the plate from Red Cross. Having served in the Army and National Guard for 15 years, Hughes had the best things to say about Red Cross when it came to individual cases, but when it comes to some of the meals they're serving, he's disappointed. In fact, he said Red Cross called him Sunday.
"They apologized to me on the type of meal I received," said Hughes.
"We're providing three hot meals a day, two hot meals on the trucks and three hot meals in the shelters," said Jay Bonafede with Red Cross.
Bonafede welcomed the 9News Investigators in the parking lot of Istrouma Baptist Church where they prepare meals and send them out in trucks to neighborhoods and even some of the shelters. Thousands of volunteers are in South Louisiana helping.
The menu for Tuesday's dinner was "chili with meat added to it and corn," according to George Muller, the kitchen manager.
Walking up to the trailer where they were preparing meals, the 9News Investigators saw a forklift leaving out with empty cans of chili. Inside, there were volunteers preparing the meals which were then transferred into large red containers.
"It's canned chili and it's got the necessary ingredients. It's got the calories for a substance meal," said Muller.
Kiran: Would you eat this chili?
Jay: Absolutely. I would eat it right now.
Kiran: Would you eat this meal (chicken nuggets with peas)? 
Jay: Would I eat that meal? I would eat that meal and that was an error that has since been corrected between us and our partners. Those errors have been corrected and these people are going to get full portion meals like they deserve.
Those nuggets were lunch Thursday. According to all the pictures submitted by viewers through Facebook, there were several pictures of meals they were not satisfied with.
Tammy Williams took a plate Friday for dinner while cleaning her home that was mixed vegetables, corn on the cob and two slices of bread.
"It was not an improvement. To me, it was worse than it was. Before, you had two pieces of protein. At this point, there was none. It was just frozen, soggy vegetables," said Williams.
Kiran: "Would you agree you need some protein in a meal?" 
Jay: "Absolutely." 
Kiran: "Would you eat this meal (mixed vegetables, corn on the cob and bread)?" 
Jay: "I would eat that meal."
"I'm sorry that you felt it was okay to serve that," said Williams.
While some are not happy with the meals, there are those who are thankful. Others however have plenty of questions for Red Cross.
"Whenever an American sees how much people have donated to the Red Cross, they expect more because this is a charitable organization out here to help us and it just wasn't enough to eat. [It] wasn't enough for a 2-year-old to eat," said Hughes.
"It's not going to be home cooking because you cannot do home cooking for 10,000+ people," said Bonafede. "But this is the best way and most efficient way to get a nutritious, hot meal to people who have no power and their home has been destroyed."
Bonafede added it costs too much to prepare home cooked meals for thousands of people. Red Cross estimates it will cost them $35 to 440 million for disaster relief to Louisiana's flooding.
So far, Bonafede said they have only raised $14.9 million of that, having provided over 600,000 meals and snacks.
The following is Bonafede's response when asked about the breakdown of where the money that has been raised so far for Louisiana flood relief has gone or where it is earmarked to go:
The current flooding in Louisiana is the worst natural disaster to strike the United States since Superstorm Sandy in 2012. The Red Cross is mounting a massive relief operation, which is anticipated to cost $35 - 40 million. This cost range represents our best estimate at this time, and may change upwards or downwards as the situation continues to evolve and more information becomes available.

This estimate includes the costs of providing food, shelter, blankets, cots, emotional support, health services, casework support and relief supplies. It also covers some of the costs that make relief possible, to include logistics, staff and technology expenses to support such a significant disaster response. An average of 91 cents of every dollar the Red Cross spends is invested in humanitarian services and programs, including disaster relief and recovery.

Our first priority in any disaster is to get people the help they need. In Louisiana, shelters are still open, and as of this week, more than 1,500 people were still seeking refuge in 13 Red Cross and community emergency shelters. We're also serving between 20,000 to 30,000 meals daily, and delivering supplies in affected neighborhoods daily through our more than 100 emergency response vehicles.

Our cost estimate is based on projections related to how long emergency shelter and food will be needed, and how many people will continue to need those services on a daily basis. We also factor in projections related to the number of relief items and volunteers, as well as other types of assistance, are needed to support our response. These considerations play a critical role in providing a breakout of our expenses, and, as with all disasters, the situation in Louisiana is still evolving. Right now, the Red Cross is working with government and community partners to assess what people need and how we can help. It may be some time before we can provide a cost breakout. However, based on current projections, we do anticipate that the bulk of our expenses will be related to food, shelter and relief supplies.
Copyright 2016 WAFB. All rights reserved.