Power of 9: Local BRCC teacher nurtures diversity writings
Published: Aug. 25, 2016 at 8:50 PM CDT
|
Updated: Aug. 25, 2016 at 11:15 PM CDT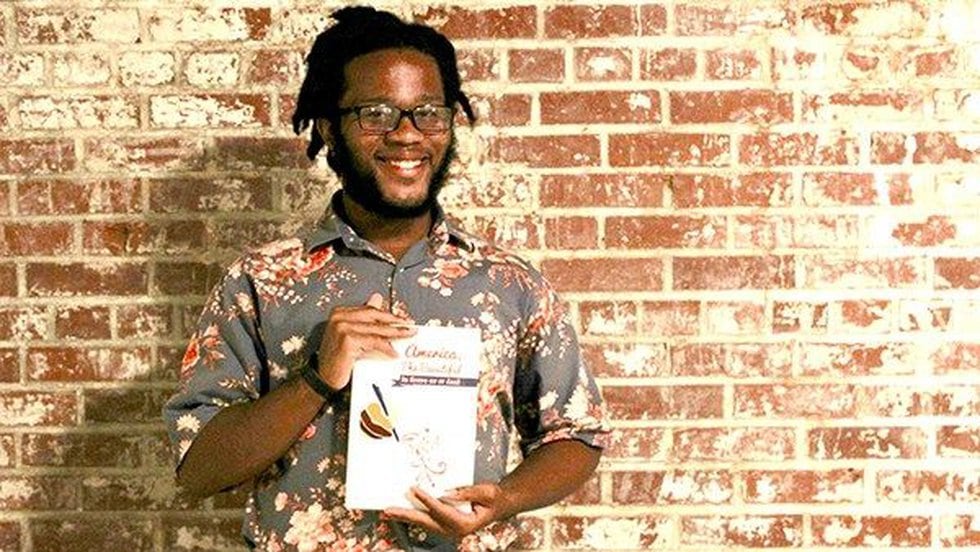 BATON ROUGE, LA (WAFB) - Bea Gyimah is an educator who volunteers to nurture young writers and artists. We gathered at The Red Shoes on Government Street, a lovely open room with exposed brick and muted tones.
"The spoken word, written word and visual art," said a woman the young people call "Professor Gyimah."
She was talking about the scope they should consider for their performances as an organization. They have performed their essays and other works at Broadmoor High School, the Louisiana State Museum, and other venues.
Gyimah's The Our America Writers' and Artists' Project was started in 2013 with the goal of focusing on diversity, ethnicity on its effect and clashes with American popular terrain. She began with young writers she found in her Baton Rouge Community College Literature and Ethnicity classes, and invites anyone to join and explore.
Teresa Bruno is from New Orleans and welcomes the challenge of The Project.
"I had to write an essay about growing up as a young girl. And in some ways, that's painful," she said. "It did help me grow as a writer because it allowed me to express myself and in a way that I had not expressed myself before."
Crawford Wheeler, the son of a police officer, said he is a big history fan and chose to read about early history in America for blacks. He said he writes based on the changing attitudes he's noted in history, but Wheeler said his works invite you to see all humans as equal.
"I just have so much confidence about myself and who I am. Like, I never, I never felt like being black was a bad thing!"
Jeremiah Anthony Rogers, 21, of Baton Rouge, described his writing style as "biting humor." He said there's a sweetness that helps the cutting edge go down easier. Rogers laughed as he remembered a performance the project had at The Baton Rouge Gallery at City Park.
"There was a line that I said and I actually started laughing. And everyone else was laughing," he remembered. "But there was still some serious truth in it, but it was just funny. Right? Because humor makes things not as painful."
As the writers develop their literary voice, Zack Tullier of Baton Rouge, honed his skills on the camera. He helps them by coaching them where to stand against the textures of the exposed brick wall in the room. He's making them look like writers on a book cover here, Zack said Our America gave him emotions to convey.
Tullier said he's there when the writers appear every time, and also when they travel to observe. Zack said when he first started, his photography technique was rough on the edges, but over time, he's becoming quite polished. That makes it possible to create art.
"I hear what they're saying and I see their emotions with it. I try to bring that into the photos."
Gyimah should be proud. Since Our America Writers and Artists Project started, awards started coming. Awards and gr ants for The Project, and for individuals in the group, like Takara Abuwi's essay "Loc Love" was chosen by the Community College Humanities Association Literary Magazine Competition as a southern region winner in the Individual Creative Non-Fiction category.
Gyimah said she's loved to read since she was very young. Her mother and her grandmother heartily encouraged her and she remembers that as she nurtures these new young writers.
"The Project has been recognized locally, regionally and nationally," Gyimah said. "So this is something that we want to develop into a national writers project. Our website ouramericawritersproject.com and as time progresses, we would like to build this into, possibly, a non-profit. And be able to have an avenue for these writers to be able to submit to us, how they view themselves, how they make sense of the world around them and how they make powerful meanings of it."
Copyright 2016 WAFB. All rights reserved.