Together Baton Rouge volunteers help those impacted by the storm clean up
Published: Aug. 21, 2016 at 2:39 AM CDT
|
Updated: Aug. 21, 2016 at 2:44 AM CDT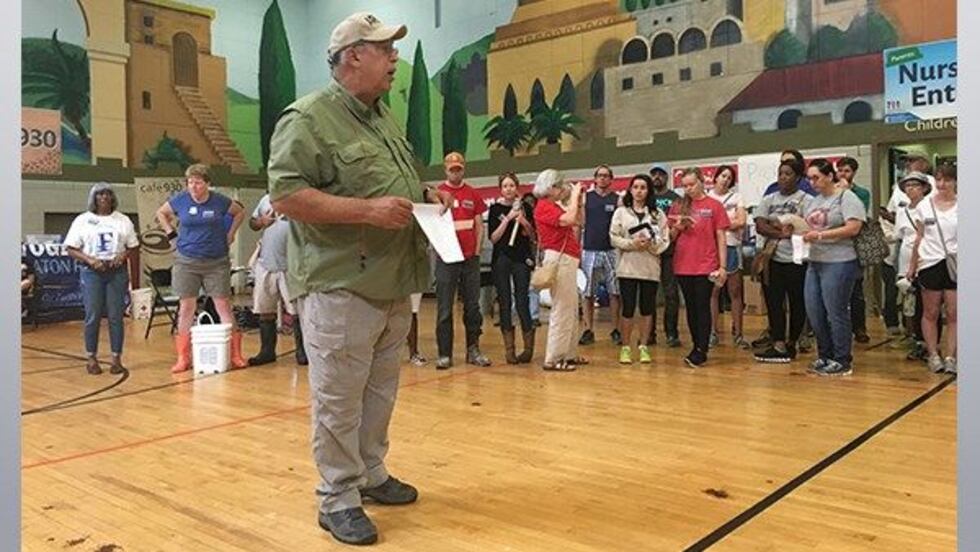 BATON ROUGE, LA (WAFB) - Dozens of people volunteered Saturday to help complete strangers impacted by the flooding in Baton Rouge.
Organized by Together Baton Rouge, the "Gut Check Saturday" event paired volunteers with flood victims.
"If they don't get this wet stuff out of their homes in the next few days, the entire home will be contaminated," retired Lt. Gen. Russel Honore told the volunteers.
One team worked at the home of Sadie Johnese and her retired husband on Avis Avenue. The carpets, still sopping with water, serve as a constant reminder of last week's storm.
"Everything was flooded, I was totally shocked," Johnese said.
The Johnese family has lived in that home for three decades. A week ago, those 30 year's worth of memories were under several inches of water.
"The people who live here are overwhelmed because of their stuff. We have to throw a lot of it out, which is difficult for this family," said volunteer Kate Richardson.
For hours, those volunteers picked up water-logged clothing, shoes, and other goods. They removed furniture and tore out carpets. The volunteers come from all backgrounds and all walks of life. Some came from out of town, including Richardson, who grew up in Houston.
"When I was in 7th grade, we had a tropical storm and my neighborhood flooded and we got 3 feet of water in the house. I remember doing that with my family, cleaning up after the storm," Richardson said.
Some volunteers from Baton Rouge hope the storm serves as a turning point after a terrible summer.
"We had some difficulties for the last five or six weeks, and now we're all coming together as one," volunteer Lionel Bazile said. "When a storm come, calmness come... The wind blows, and then the sun shine again."
Copyright 2016 WAFB. All rights reserved.