Healthline: Laser spine surgery
Published: Aug. 9, 2016 at 8:38 PM CDT
|
Updated: Aug. 10, 2016 at 4:17 AM CDT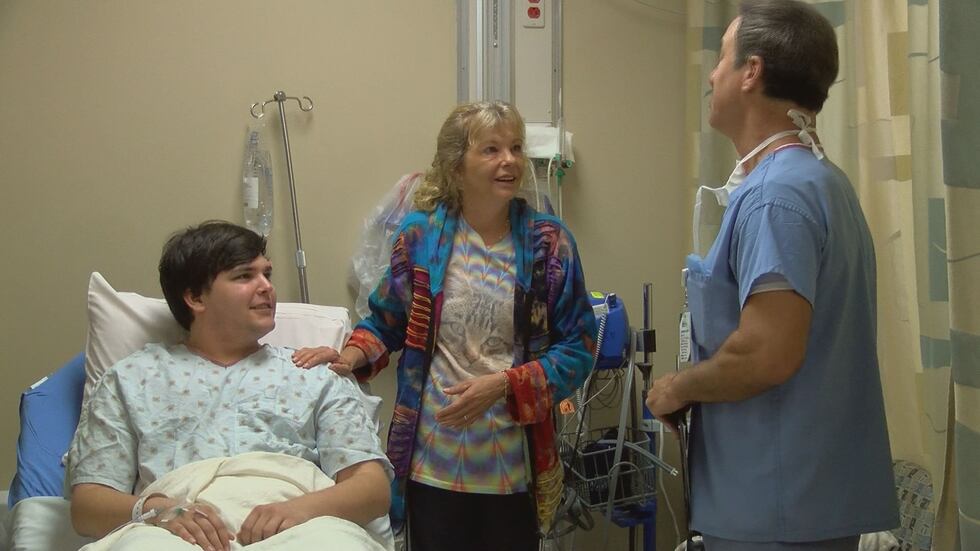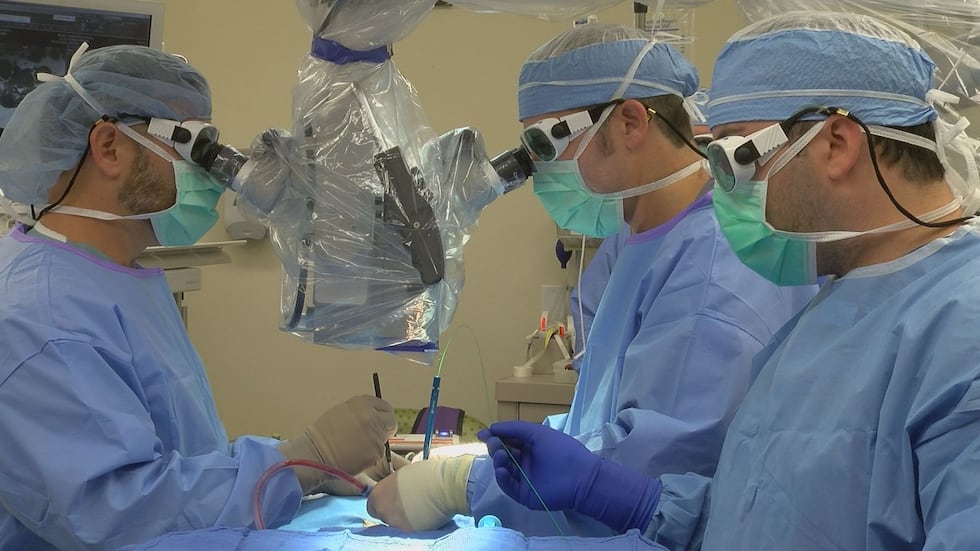 BATON ROUGE, LA (WAFB) - A laser is being used for delicate spine surgery for the first time in Louisiana. The device is housed at The Spine Hospital of Louisiana within The NeuroMedical Center and is also used by doctors at The Spine Center at Bone & Joint Clinic of Baton Rouge.
The technology has been around in medicine for decades but has just recently been adapted for spine surgery. It's best used on patients with back and leg pain due to a bulging disk.
Randal Legendre, 21, knows that pain very well.
"It's a really sharp tingling feeling down my whole leg," he explained. "Sometimes I can just be sitting down and it just shoots down."
"At the age of 20, he's walking around with a cane. He's embarrassed," his mother Chanel Legendre said. "I could hear Randal cry just trying to get out the bed in the morning to go to school."
After a golf cart accident at age 15, a local pain clinic prescribed hydrocodone for temporary relief. Instead, Randal found himself with another problem.
"You don't put a 15-year-old on pain pills," Chanel said. "Every visit (we were told), 'We will wean him off, we will wean him off.' Five years they never weaned him off. This child had to go cold turkey and he did it."
This year he put his hope in the new laser. Dr. Eric Oberlander, a Spine Hospital neurosurgeon, used the device to vaporize the bulging disc at the bottom of Randal's spine. It was pushing against his sciatic nerve and causing the leg pain.
"We can really almost paint while pushing the button and it will vaporize what we're painting," Oberlander explained. "It's a real good way to precisely remove tissue."
The procedure takes about an hour and requires only a small incision. The laser creates a very high energy made out of light, or photons, that's concentrated in the tip of a pen-like tool. It only takes a few minutes for doctors to remove the tissue they target.
However, Oberlander warns patients not to be hypnotized by the word 'laser.'
"People think that the laser is some type of fountain of youth for a brand new spine," he said. "It's not. It's a good way to vaporize tissue, so it's not the right tool for every surgery."
Oberlander also explained that laser spine surgery in Baton Rouge does not come with an upcharge, unlike other specialty laser centers that advertise nationwide. He said the cost is similar to more traditional spine surgeries using different tools.
Dr. Kevin McCarthy at The Spine Center described other benefits of using the laser, including faster recovery time thanks to less damaged tissue.
"By using the laser to oblate and melt the disk, we also are able to seal the backside of the disc itself, and that can prevent reherniation of the disk or problems down the road that we previously experienced," he said.
That's the hope for Randal. He went home the same day with just a Band Aid covering his one-inch incision. A month later he reported a "100-percent improvement" with no pain in his leg for the first time in six years.
CLICK HERE for more information, or call (225) 768-2050.
Copyright 2016 WAFB. All rights reserved.