Cell phone video released in deadly shooting involving Baton Rouge police
Published: Jul. 6, 2016 at 8:02 PM CDT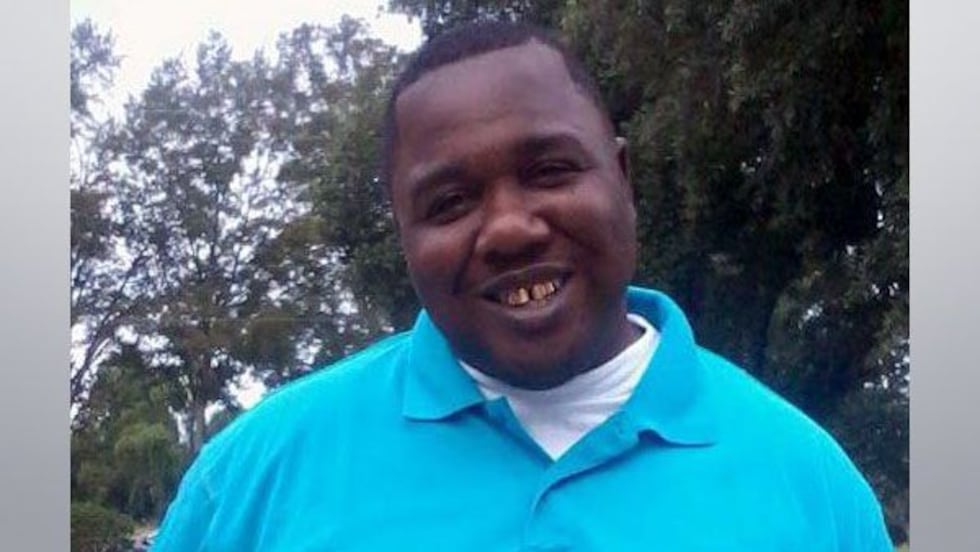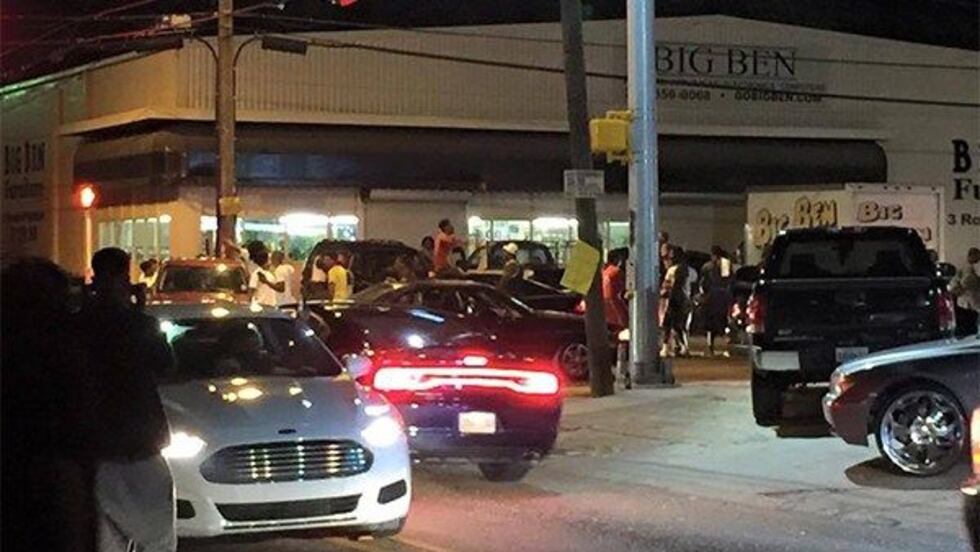 BATON ROUGE, LA (WAFB) - WARNING: Some may find the video disturbing and graphic.
Cell phone footage shows Tuesday morning's deadly police shooting of a man outside of a Baton Rouge convenience store.
The video, which has been circulating around various social media sites, appears to show Alton Sterling, 37, on the ground with two Baton Rouge police officers over him. One of the officers appears to be yelling that Sterling has a gun, followed by a series of gunshots.
According to BRPD/EMS reports, Sterling was dead when paramedics arrived at the scene. Tuesday afternoon, the East Baton Rouge Parish Coroner's Office released Sterling had died as a result of multiple gunshot wounds to the chest and back.
The video surfaced hours after the coroner released the cause of death.
RELATED: Coroner: Man shot by BRPD multiple times to chest, back; 2 officers placed on leave
According to early police reports, officers were called to the Triple S Food Mart off North Foster after getting a report of an armed man. Investigators said there was an altercation between police and that suspect, Sterling, in the parking lot.
Abdul Muflahi, who owns the store and knew Sterling, said he saw the shooting happen. According to Muflahi, one officer tased Sterling and a second officer then tackled him. He said that's when the first officer then fired shots. According to Muflahi, the officers pulled a gun out of Sterling's pocket after the shooting.
State Rep. C. Denise Marcelle, who was briefed by the police chief, said that the officers were wearing body cameras, but the cameras fell off during the struggle and did not capture the shooting.
Rep. Marcelle added detectives also have video of the shooting from at least one convenience store surveillance camera, as well as from the dashboard camera of at least one police patrol car. Neither video has been released.
"What I said to the chief is he has to have transparency in this matter because as you can see this is getting out of hand. People are clearly upset and they want transparency," Marcelle said
Marcelle has requested Louisiana State Police, which has been briefed on the situation, take over the investigation. However, Col. Mike Edmonson with LSP said Mayor Kip Holden and BRPD Police Chief Carl Dabadie must make the request, and as of 9 p.m. Tuesday, they have not done so.
BRPD officials said the two uniformed officers involved were placed on administrative leave following the incident, which is standard procedure in shootings. They added that any other information about the officers would be released on Wednesday.
Flowers and messages have been left at a table where Sterling was known for selling CDs outside the convenience store, where he was shot.
"We going protest if we have to be out here all night because our lives do matter," said protestor Chermicka Brown.
"You see it so much around the country, and you see it so much on TV, but for it to happen right here in your own back yard, it's just like, wow," said Keon Preston with Stop the Violence.
A crowd gathered at the scene of the shooting Tuesday evening as people were angry and wanted answers.
"The worries are that we are not going to get the information we need to cool the situation down and this may definitely be the next Ferguson right here in Baton Rouge. That's the worries," said Silky Slim, a community activist.
"It just didn't make sense for someone to become so angry that's suppose to protect our lives and take this young man's life. It just doesn't make sense," said Vereta Lee, a family friend.
"We all freak out. I'm a nurse. We all freak out in situations, but you're taught to be calm and handle the situation the way that you're taught," said Baton Rouge resident Carolyn Williams.
Tuesday evening, Mayor Holden said that he is not ready to comment on the shooting or on the video that has surfaced. He did say he would be at a news conference Wednesday.
Former state representative and Baton Rouge mayoral candidate Sharon Weston Broome released the following statement Tuesday evening:
The video evidence of today's tragic shooting is very disturbing. We need an exhaustive internal and external investigation of this fatal shooting.  We cannot afford any missteps in this investigation. We also need to hear from Chief Dabadie immediately. We must demand justice and the facts and then we must come together to act decisively.

Our entire community should be concerned about what has occurred.  Once we have the facts, this incident has to be a lightning rod for change, but not a catalyst for violence and unrest like we have seen in other cities.
Copyright 2016 WAFB. All rights reserved.