$200k Lamborghini found torched belongs to former Confederate monument contractor
Published: Jan. 19, 2016 at 5:43 PM CST
|
Updated: Jan. 20, 2016 at 4:25 AM CST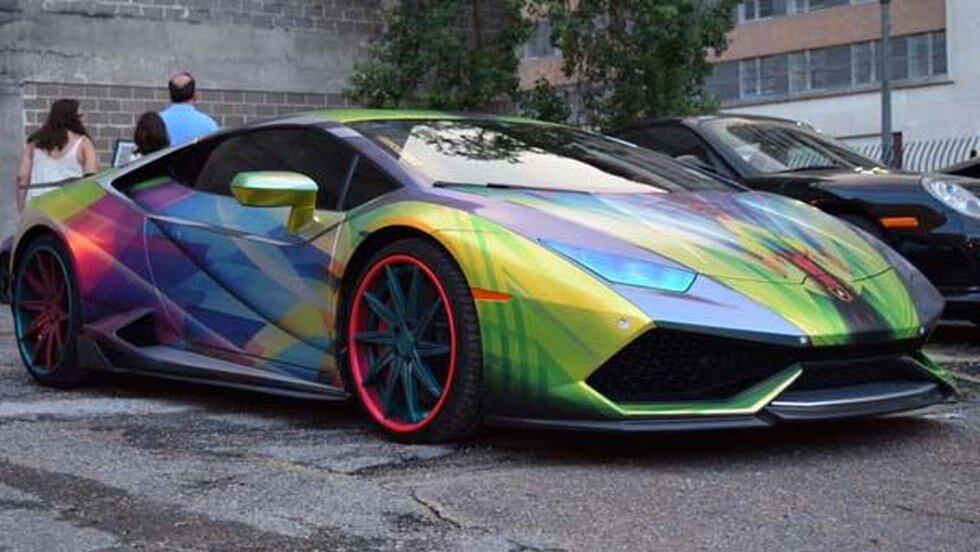 BATON ROUGE, LA (WAFB) - A Lamborghini owned by a local businessman, who backed out of a contract last week to remove Confederate monuments from New Orleans, was destroyed in a fire early Tuesday morning. This comes after the owner, his family and employees received death threats because of the contract with the city of New Orleans.
The owner of the company, David Mahler, received a call around 1 a.m. saying that his 2014 Lamborghini Huracan, worth more than $200,000, had been set on fire and destroyed. The vehicle was parked in the parking lot of his business, H&O Investments, LLC.
The St. George Fire Department was called to the vehicle fire at 12:55 a.m.
"This was a very exotic car, made of largely composite materials and in this case the paint on the fender didn't burn, the fender burned. The car was actually consumed by the fire, it added fuel to the fire," said Eldon Ledoux with the St. George Fire Department.
Mahler's lawyer, Roy Maughan, Jr., said the timing of both the threats and destroyed car does raise questions. However, it is unclear whether there is a direct connection between the two.
Maughan has a message for those making threats.
"A contractor and his employees or his family who are carrying out a legitimate contract after a vote of the City Council of New Orleans are merely performing their duties and responsibilities and not trying to make a public statement," Maughan said.
The vehicle is well known in the car community for its paint job. The car is named the "Psycho Hurricane."
"[Mahler] is a great and awesome guy who loves cars. He is not the type to frown on others, but will lift those that are in need of a hand," said Kien Huynh, who is the Facebook Administrator for the Cars & Coffee Biloxi branch.
"Although we are a branch located in Biloxi, Miss., we want to show that the entire community itself is here to support him," said Huynh.
Mahler's wife also took to Facebook saying:
I normally do not put personal situations on Facebook but something is compelling me to not stay silent on this. We received this call at 1am this morning. I'm sure most of you can tell that these are the remnants of my husbands prized car. This is just a possession and can always be replaced but someone has something to say to us. Any of you that know my husband, knows that he would not only give you the shirt off his back but buy you your own wardrobe. I don't know if this has anything to do with a job he was recently CONTRACTED to do and decided not to take or if there is another reason but it makes me sad that someone would go this far. The hate in this would is too thick so I'll be the bigger person and only spread love back. This has to stop!! God bless who ever decided to do this.
Lawyers for H&O Investments sent a letter to the City of New Orleans last week explaining that the owner of the company was not only threatened at his work, but at his home too.
H&O's decision to pull out comes in the midst of a preservation effort by organizations that are having a federal judge hear arguments in favor of keeping the confederate monuments standing in New Orleans.
The investigation by the St. George Fire Department is still underway.
Copyright WAFB 2016. All Rights Reserved.