2 officers arrested in fatal shooting of 6-year-old boy in Marksville
Published: Nov. 7, 2015 at 2:26 AM CST
|
Updated: Nov. 7, 2015 at 8:23 AM CST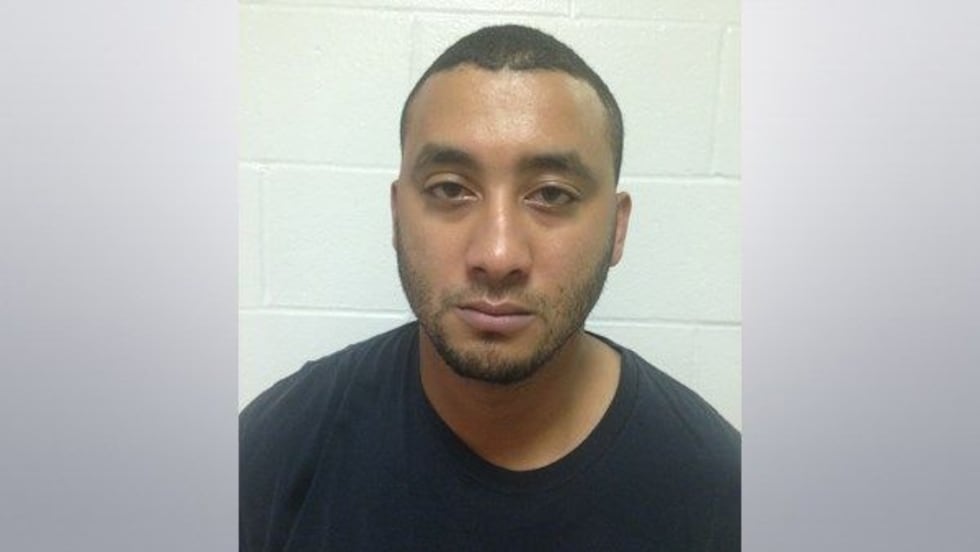 MARKSVILLE, LA (WAFB) - Louisiana State Police have arrested two police officers who are accused of shooting and killing a 6-year-old boy and wounding his father in Marksville, Louisiana.
Norris Greenhouse Jr. and Derrick Stafford, 32, were arrested by the Louisiana State Police. Both were booked on charges of second-degree murder and attempted second-degree murder.
"We took some of the body cam footage. I'm not gonna talk about it, but I'm gonna tell you this. It is the most disturbing thing I've seen and I will leave it at that," said Col. Mike Edmonson at a news conference State Police held Friday night.
Edmonson, the head of the Louisiana State Police, said that 6-year-old Jeremy Mardis "didn't deserve to die like that." He did not go into specific details of the investigation, saying that nothing was more important than "the integrity of the case."
"Let's make tonight about Jeremy Mardis," said Edmonson. "That little boy was buckled in the front seat of that vehicle, and that is how he died."
Edmonson praised the community of Marksville and wanted to allow them the chance to come together and heal from the tragedy.
"Justice has been done tonight, but the investigation is far from over," said Edmonson.
Investigators say four city marshals were pursuing a vehicle driven by Chris Few in Marksville Tuesday night. It is still not clear what led to the pursuit.
The Avoyelles Parish coroner said Wednesday that he was told Few went down a dead-end road and then put his vehicle in reverse when some of the pursuing officers opened fire, shooting him and his young son who was a passenger in the vehicle.
Few, who was not armed, was wounded but survived. His son, Jeremy Mardis, was killed after being hit by five bullets in the head and chest.
The officers were working part-time as marshals for Ward 2. All four also work as Marksville police officers. Greenhouse also works full-time as an Alexandria City marshal.
Louisiana State Police were called in to handle the investigation. Troopers said Friday that 18 rounds had been fired by two different guns.
At least one of the officers had a working body camera. Video from that camera was also reviewed by LSP Friday.
Edmonson couldn't share exact details of what was recorded on the police body camera. However, he did say "that as a father, much less the head of the State Police, [it was] extremely disturbing, and it is partly why we're here tonight with these charges."
Edmonson said they spoke to witness, collected evidence, looked at body camera footage, listened to 911 call before getting the judge to sign the warrant. He said there was evidence sufficient to charge without specific details such as the exact number of bullets.
Evidence reports are expected to be completed some times next week. Edmonson stressed that the State Police would be methodical in its investigation. He said there would not be any more press conferences moving forward unless new information was found.
"Nothing is more important than this badge that we wear on our uniform, the integrity of why we wear it," said Edmonson. "Because the public allows us to wear that. It's not a right, it's a privilege."
"The community needs to know this that our district attorney's office and the State Police and local police department did not directly contact each other in the case because of the relationship of one of the accused who was arrested tonight and one of our assistant District attorneys," said District Attorney Charles Riddle.
Riddle said he was called Friday night and it was the first time he was given some of the details of the case.
He said the 12th JDC will be filing a motion to recuse the office from prosecuting the case.
Riddle said one the judge signs the motion, the case will turn the case over to the Attorney General's Office who will work with State Police moving forward.
The investigation into the shooting is ongoing. No word on if any more charges would follow.
Copyright 2015 WAFB. All rights reserved.