The Investigators: Used car lot shut down permanently after owner charged with wife's murder
Published: Oct. 19, 2015 at 9:53 PM CDT
|
Updated: Oct. 20, 2015 at 12:25 AM CDT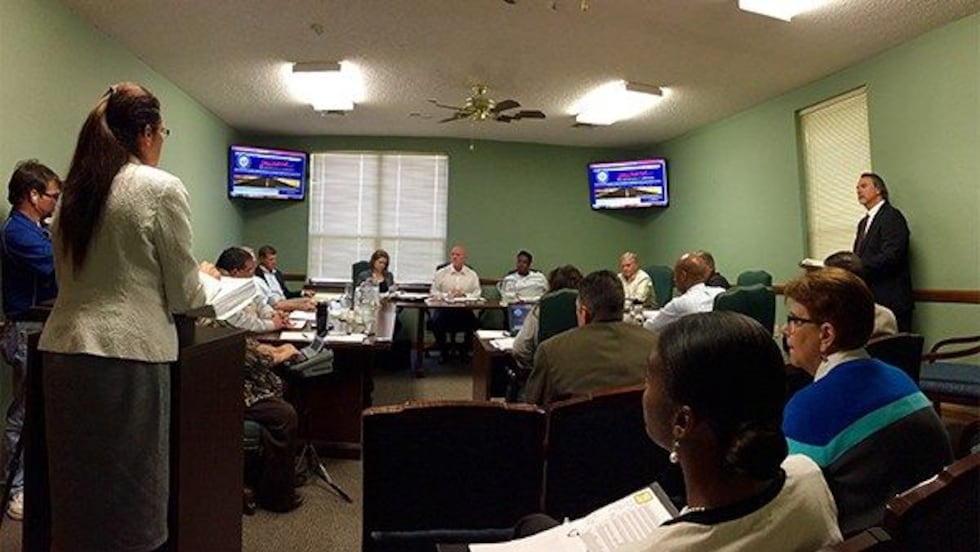 BATON ROUGE, LA (WAFB) - Import One on Airline Hwy has been shut down permanently after a hearing before the Louisiana Used Motor Vehicle Commission (LUMVC) on Monday.
Import One is owned by Hamid Ghassemi, who is is prison charged with the first degree murder of his ex-wife Taherah. Police said he hired three men to kill his ex-wife after a bitter divorce settlement. In September, he was indicted on first-degree murder, and District Attorney Hillar Moore now wants to pursue the death penalty.
On Monday, Import One shut down for good.
"The dealership is not operating at all. They are permanently out of business," said LUMVC Executive Director Derek Parnell.
The commission regulates all used car lots and dealerships across the state.
On September 24, the commission issued a temporary cease and desist for Import One after receiving several complaints from customers who said they have not received their titles or registrations.
"Back in the beginning of September, there was about 100 titles. The commission has helped recover about 90 of those. So at this time, I would say the number would be about 20-25 (titles customers don't have)," said LUMVC Chairman John Poteet.
In Monday's hearing before the commission, Ghassemi's current wife Gloria Acevedo testified and asked the board to let them go back in business to try to sell the remaining vehicles on the lot to wholesalers and sell the building so they can repay their bank.
"We want to pay every single person the registration of the vehicle. We want to pay the bank what is owed to the bank," said Acevedo.
But she said they do want to keep their license.
"Hopefully, when my husband gets back, we're able to continue in business. You don't do 26 years in business and just forget about it in one single day," said Acevedo.
However, the commission voted unanimously Monday to shut down Import One permanently.
"Usually when a dealership is in that kind of situation and circumstances, it's kind of hard to just allow them to go back in business," said Parnell.
"They're not being able to supply their titles. Their titles are being held up by their floor plan company, which is Washington Bank," said Poteet. "Our concern is that she's not selling cars to the public anymore. That's where it really ends for us."
Acevedo said if she could say anything to her customers, it would be, "We are very sorry for the circumstances we are in and as they trusted us for 26 years, they can continue trusting in our company because we are going to register those people."
In Import One's 26 years of business, the commission said they only received 14 complaints against the used car dealership in those 26 years. However, since June 2015, they have received several complaints about the dealership.
"It's just the circumstances we are in right now," said Acevedo.
Even though the commission has permanently shut down Import One, they added that since she plans to keep her license she can come back to the commission and ask for approval to open another business.
Copyright 2015 WAFB. All rights reserved.