Grand jury indicts ex-husband in alleged murder-for-hire plot
Published: Sep. 17, 2015 at 9:11 AM CDT
|
Updated: Sep. 18, 2015 at 1:45 AM CDT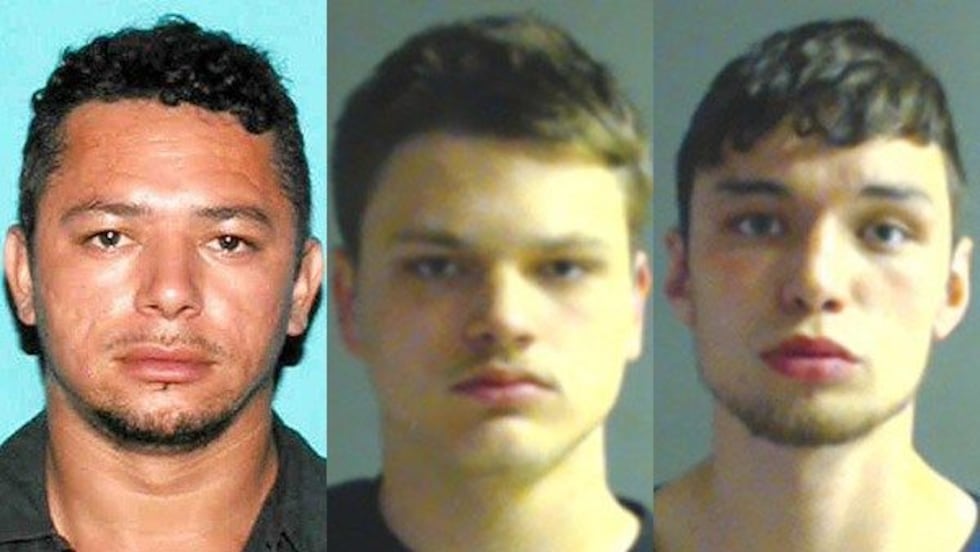 BATON ROUGE, LA (WAFB) - An East Baton Rouge Parish grand jury indicted a man accused of hiring three people to kill his ex-wife on charges of first-degree murder after hearing evidence Thursday to determine if the case would go to trial.
Hamid Ghassemi, 64, of Baton Rouge, was arrested after the body of Taherah Ghassemi, 54, was found in the woods in St. Helena Parish.
Investigators believe he hired three men, Daniel Richter, 33, of Walker; Tyler Ashpaugh, 20, of Denham Springs; and Skyler Williams, 17, of Denham Springs, to carry out the killing. Police used cell phone records to connect Hamid to the case.
East Baton Rouge District Attorney Hillar Moore said the nature of the crime warrants considering the death penalty against three defendants, including Ghassemi. Moore explained that Ashpaugh was 17 at the time of the murder and therefore he was too young to be given the death penalty.
Hamid Ghassemi also faces charges of principal to first-degree murder, principal to second-degree kidnapping, solicitation for murder and principal to arson. The other three are all charged with first-degree murder, second-degree kidnapping and arson.
Taherah Ghassemi was kidnapped on April 11, 2015. The next day, her car was found on fire and empty on Chalma Avenue near Choctaw Drive. Investigators determined it has been intentionally torched. Her body was found on May 16. It was buried in a wooded area in St. Helena Parish. The coroner reported Taherah Ghassemi died from a gunshot wound to the head.
According to cell phone and cell tower records gathered by deputies with the East Baton Rouge Parish Sheriff's Office, Hamid Ghassemi received a phone call from Ashpaugh at 12:45 a.m. on April 12. Officials said cell phone records for Ashpaugh placed him at the victim's home the night of the disappearance and later at the place where her car was burned. According to investigators, the records place him at her burial site as well.
Detectives arrested Ashpaugh and Williams at their homes on May 17. During questioning, the suspects reportedly told investigators they abducted the victim and put her in the trunk of her own vehicle. The suspects also reportedly told detectives that after the murder, Hamid Ghassemi gave them a can of gasoline to use to burn his ex-wife's car. Deputies said the suspects told them Hamid Ghassemi paid them $10,000 total to carry out the murder.
Detectives spotted an SUV on surveillance video on Millwood Drive a few blocks from Taherah Ghassemi's home during the time investigators believe she went missing. Ashpaugh reportedly told detectives the men were in a black Chevrolet Tahoe and returned it to Hamid Ghassemi at his car dealership on Airline Highway.
Court records show Taherah and Hamid Ghassemi had recently divorced. Their son said the divorce was a difficult ordeal that lasted many years. Sheriff Sid Gautreaux said Hamid Ghassemi owed his ex-wife more than $1 million and two homes as part of the divorce settlement.
Copyright 2015 WAFB. All rights reserved.