Deputies search for missing Baton Rouge woman after vehicle found burned
Published: Apr. 14, 2015 at 10:14 PM CDT
|
Updated: May. 17, 2015 at 7:55 PM CDT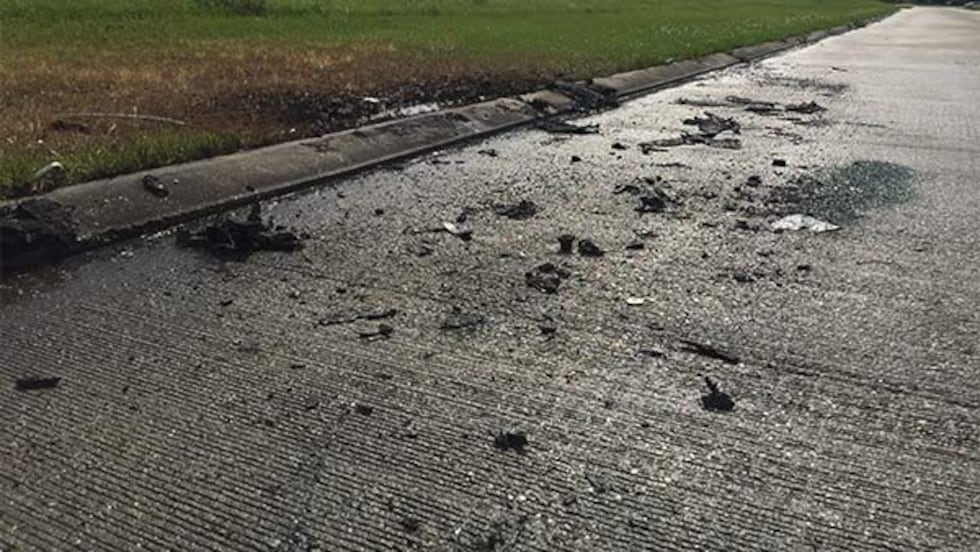 BATON ROUGE, LA (WAFB) - The East Baton Rouge Parish Sheriff's Office is looking for a missing Baton Rouge woman.
Taherah Ghassemi, 54, was reported missing by her son on Monday. He told detectives he last heard from her Saturday around 8 p.m. She is 5'1" tall and weighs 114 pounds.
Hamed Ghassemi said he last saw his mother as he left for work Saturday. When she did not return from her job as usual Sunday evening, he knew something was wrong. He called her workplace and was told she never showed up. He filed a missing person's report with the sheriff's office Monday.
What Hamed Ghassemi didn't know at that time was that his mother's car had been discovered by early Sunday morning on Chalma Avenue near Choctaw Drive by officers with the Baton Rouge Police Department. The 2004 blue Jaguar was empty and had been set on fire.
Questions are swirling about what happened over the weekend, but investigators are staying quiet for now.
"Evidence indicates that the vehicle was intentionally burned and completely destroyed, so we are very concerned," said Casey Rayborn Hicks, spokeswoman for the East Baton Rouge Parish Sheriff's Office.
Hamed Ghassemi is overwhelmed with worry. He and other loved ones remain hopeful the woman will be found alive and returned home safely.
"Everybody's looking for you," Hamed Ghassemi. "Everybody's praying for you. I just want you to come home. Please."
He and those waiting with him have a simple request. They ask for the public to pray for his mother's return and if anyone knows anything about her disappearance to inform authorities.
"If anyone can help, please please, please come forward," he pleaded.
Anyone with information about the disappearance of Taherah Ghassemi or the vehicle fire is urged to call Crime Stoppers anonymously at 344-7867.
Copyright 2015 WAFB. All rights reserved.