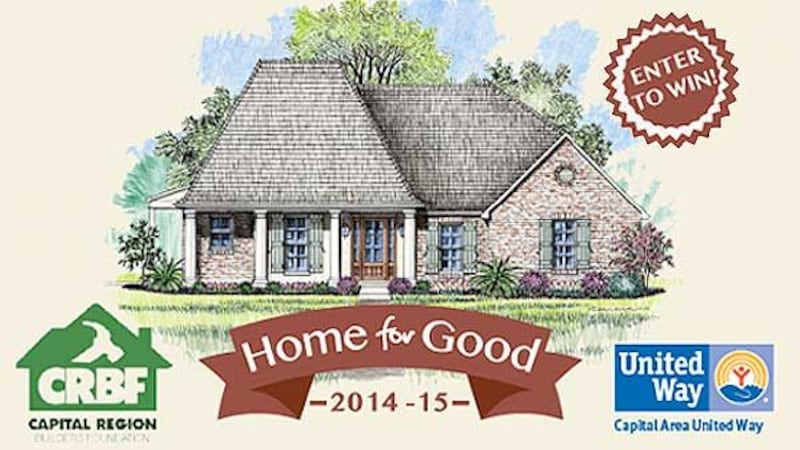 Published: Jan. 7, 2015 at 7:18 PM CST
|
Updated: Feb. 21, 2015 at 3:00 AM CST
WAFB Channel Nine presents the
2015 Home for Good
fundraiser. Win a brand new house and help the Capital Area United Way!
The grand prize is a 2,830 square foot, 4 bedroom, 3 bath home that is being constructed in the Green Trails Subdivision (15209 Green Trails Boulevard) in Baton Rouge. The home is valued at over $400,000! To win this gorgeous home built by Martin Construction, all you have to do is purchase a $100 raffle ticket.
The Capital Area United Way Home for Good will be open for tours, questions and ticket sales from 1-4 p.m. on the following weekends:
Saturdays and Sundays during January (January 3, 4, 10, 11, 17, 18, 24, 25, 31)
Saturdays and Sundays in February (1, 7, 8, 14, 15)
The winner will be announced on Friday February 20, 2015.
For more information log on to the