Driver charged with DWI, vehicular homicide after crash kills Dutchtown High student
Published: Dec. 9, 2014 at 12:46 PM CST
|
Updated: Dec. 10, 2014 at 2:22 AM CST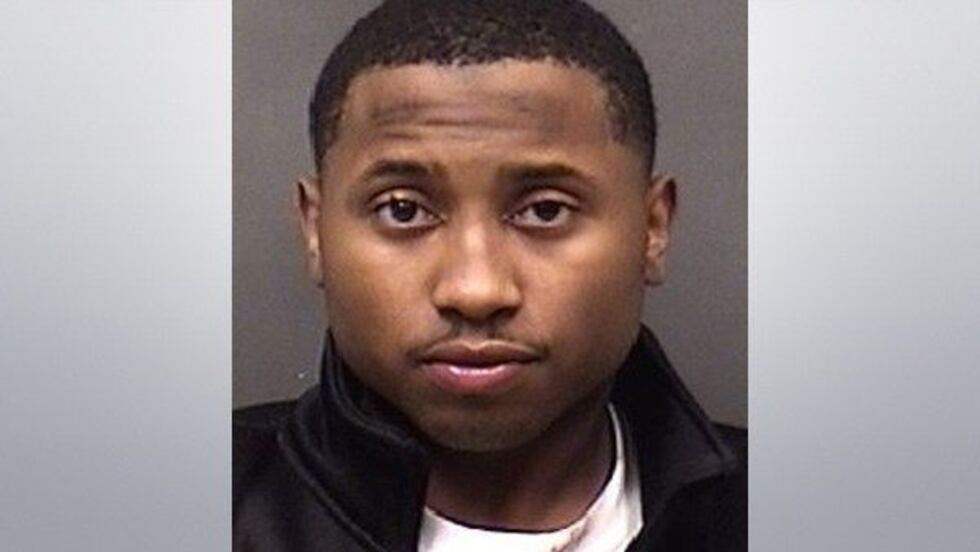 PRAIRIEVILLE, LA (WAFB) - It is a tragic day for a small community in Ascension Parish. Dutchtown High School and one Prairieville family are dealing with the tough reality of an unexpected loss.
Louisiana State Police say the driver of the vehicle that killed 15-year-old Claire Carline has been charged with vehicular homicide, two counts of vehicular negligent injuring, DWI and reckless operation.
The man charged has been identified as 19-year-old Dwight P. Perrilloux, III from Reserve, LA.
The fatal crash happened as Claire and her two sisters were driving on Highway 74 around 7:30 a.m. The crash happened about one mile from the school. Claire was in the backseat and reports from LSP say she was not properly restrained. Her two sisters in the front seat were properly restrained. They were taken to the hospital with moderate injuries.
Reports say Perrilloux was traveling eastbound on Highway 74. At the same time, Claire and her two sisters were traveling westbound. As Perrilloux crossed over the I-10 overpass he came upon stopped traffic. Troopers believe that in an attempt to avoid striking the stopped traffic Perrilloux took "evasive action" by driving into the westbound lane. That is when he hit the vehicle Claire was riding in, head-on.
Troopers suspect that driver impairment on his part was a factor in the crash, and a toxicology sample was taken from him and submitted to the Louisiana State Police Crime Lab for analysis.
Officials with LSP believe at the time of the crash, Perrilloux was under the influence of a narcotic, but they are not sure what type.
Perrilloux was booked into the Ascension Parish Jail after he was released from the hospital.
Perrilloux was wearing a seatbelt and was taken to the hospital with moderate injuries.
Students at Dutchtown High are in shock after learning about the crash.
"We're all going to come together as a family and be strong for her and this family," said Hannah Willis, a Senior at Dutchtown High. "We all live right there. We see where it happened. It sends chills up your spine when you pass that spot."
"Nearly the entire day it's been on my mind," said Senior Evan Kelly. "I can only imagine what the family is going through. It must be horrible."
The school's principal sent out an email to parents to keep the Carline family in their thoughts and prayers.
School officials say counselors will be on hand Wednesday for any student needing one.
This crash remains under investigation, and Troopers ask that anyone that may have witnessed the crash please contact Louisiana State Police Troop A at 225-754-8500 or their local law enforcement agency.
**Note: Louisiana State Police originally reported Claire Carline was 14 years old. Just before 6:30 p.m., officials sent out a clarification saying Claire was 15-years-old.
Copyright 2014 WAFB. All rights reserved.