Leroy's Lipsmack'n Lemonade taking off for 7-year-old
Published: Aug. 7, 2014 at 12:41 AM CDT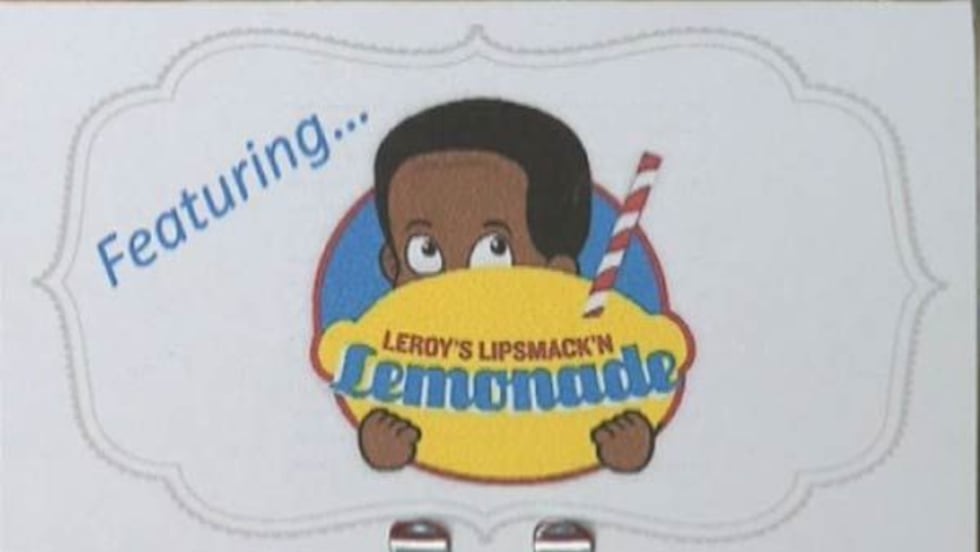 BATON ROUGE, LA (WAFB) - There are lots of enticing flavors at
on Perkins Road, but one in particular is flying off the shelves: Leroy's Lipsmack'n Lemonade.
"We had an overwhelming response the first week, and so people actually asked if we could carry it on one more week, and it has been a huge success," owner Allie Offner said.
Every morning when 7-year-old Leroy Hayward III wakes up, he says "I'm a champion!" One of the many reasons that's true is because his lemonade won first place at the Louisiana Lemonade Day contest in April. The program aims to empower youth to become entrepreneurs, and Leroy is well on his way.
"I obviously fell in love with the lemonade right away, and then his family and his story right behind that," Chef Chris Wadsworth said.
Wadsworth, a former restaurateur and founder of
, helped judge that contest. After one taste of the concoction made only with lemons, water and sugar, he made Leroy's family an offer that was too sweet to pass up.
"We needed a logo so we went to Chef Chris, and we got a lot more than a logo. He unloaded a truck of blessings on us," Leroy's mom Sherilyn Hayward said.
Over the next few months, Chef Chris plans to bottle and market Leroy's Lipsmack'n Lemonade. He hopes to have it on store shelves in about a year. All the proceeds will go to Leroy, who then donates them to the places that are helping him overcome his developmental disabilities. He's already made donations to Woman's Hospital and Our Lady of the Lake Children's Hospital. Some of the proceeds from Allie's cupcakes are going there too.
"He is just feeling so much love, so I believe that through all the love he's getting and the support, it's just going to take him so far," Hayward said. "It's really brought us closer together as a family, because we get to work together, so it's really been amazing and we are just looking so forward to the journey ahead."
Overcoming life's hurdles one sip at a time, Leroy leaves a lasting impression on everyone he meets.
"He's got some barriers, there's no doubt, but he can overcome them," Wadsworth said. "And he's also able to show all these other parents and all these other kids out there that possibly have some sort of disability, there are no limits. There are no limits, and he's proving it every day. He's an inspiration for me. I get up in the morning thinking about Leroy and how much of a champion he is."\
Wadsworth asks those interested in Leroy's Lipsmack'n Lemonade to contact him through
.
Cupcake Allie plans to feature Leroy's lemonade cupcake through the end of this week.
Copyright 2014 WAFB. All rights reserved.