'Crime against nature' resolution fails
Published: Feb. 13, 2014 at 8:39 AM CST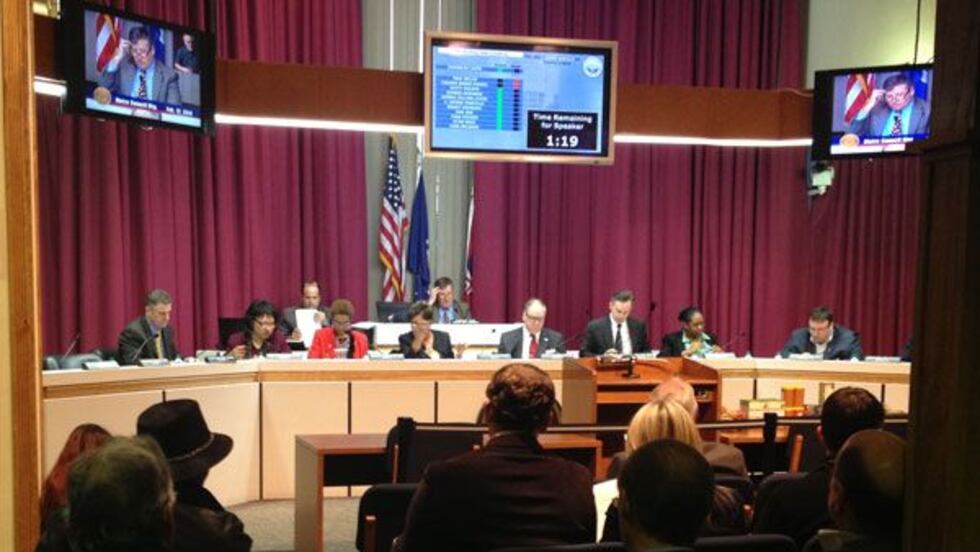 BATON ROUGE, LA (WAFB) - The Baton Rouge Metro Council voted down a resolution Wednesday night that supported a bill that would change a portion of Louisiana's existing crime against nature law.
The resolution failed seven to three. State Rep. Pat Smith, D-Baton Rouge, has said she will author a bill in the upcoming legislative session, which starts in March, to repeal the law.
"Doesn't ask you to say whether you're for or against what's in the bill, but it does ask you to uphold the law," Smith said.
The change would clean up the language that makes sodomy between same sex and opposite sex couples illegal in the state of Louisiana. It is language the US Supreme Court ruled unconstitutional in 2003. Supporters of the resolution made their case.
"This is not a gay issue," said Bruce Parker with Louisiana Progress. "This is about the rule of law. This is not about gay marriage. It's about rule of law."
"We don't have to be afraid of difference," said an unidentified man. "We're not all the same and thank God for that."
However opponents of the resolution were equally passionate.
"Don't confuse the rule of the majority with the rule of God," said another identified man.
"Woe be to those who call good evil and evil good because every one of you is going to stand and give an account for what you do," said a third man whose name was not given.
After public comment, the resolution quickly went to a vote with ten of the twelve council members on hand for the tally.
Councilman Scott Wilson was one of those who voted against the resolution. He said he felt it just wasn't a matter for the council to get involved in.
"We have a lot of other business to be dealing with, as far as that," Wilson said. "If we had to vote on every House bill or Senate bill, whether we support a resolution, we'd be there all day."
For Councilman John Delgado, who was one of the authors of the resolution, along with Ryan Heck, there was disappointment with the vote. However, there was also optimism that things may turn out differently in the future.
"I believe over time, this issue will change," Delgado said. "I think people's minds are changing and I think the majority of East Baton Rouge Parish does support Representative Smith's bill and I hope it passes in the legislature."
While the resolution did fail in the Metro Council, the bill itself will get its chance to be considered by state lawmakers when the legislative session begins on March 10.
Councilwoman C. Denise Marcelle was the third council member to vote in favor of the resolution, with Delgado and Heck being the other two.
The law ruled unconstitutional by the US Supreme Court in 2003 was in Texas.
Copyright 2014 WAFB. All rights reserved.