The kid with the Golden Gloves
Published: Nov. 12, 2013 at 10:55 PM CST
|
Updated: Nov. 13, 2013 at 2:55 AM CST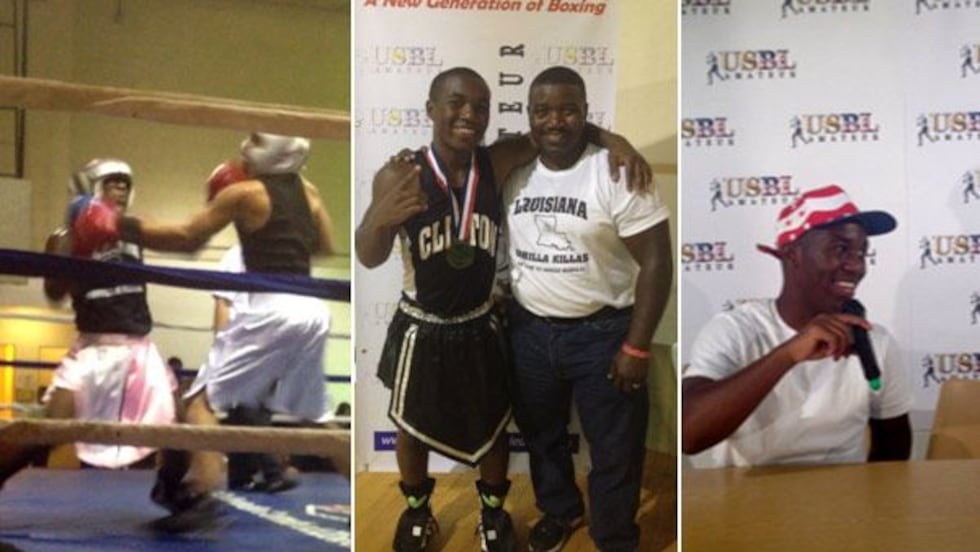 BATON ROUGE, LA (WAFB) - Next year when the United States Boxing League starts its international competitions, they'll have someone from south Louisiana helping them. The 16-year-old is the youngest to ever make the team. Boxing is in his blood, but it's not his only talent.
His name in the ring is 'Babyface,' but Henry Allen II is just like every other man with gloves on, looking for a win.  From the corner of the ring, you can hear his dad cheering him on.
"Up and down with it baby," Allen's father yells.
There's only one thing that sets the younger Allen apart from most of his competition.  It's not that his coach and trainer happen to be his dad.  But at 16, Allen is already a national champion.
"When he was about three years old he looked at the TV, Mohammed Ali was fighting Sony Liston. First thing he said was 'I can do that daddy.' So he spun out, shuffled his feet, put his hands up and I said we might have something there," said Kevin Allen, Henry's father.
Allen says he's been in training since he was four. At age eight, he won his first match.  At 12, he claimed the National Junior Golden Glove belt, in Las Vegas.
Now he has 15 belts, in 13 weight classes.
"I'm a seven-time national champion, two-time fighter of the year, and the list goes on and on."
Kevin Allen says his son has God-given talent.  He says he is only shining up what's already there.  But the younger Allen says without his dad, he never would have discovered the sport.
"He (Kevin) won a silver medal at the '88 Olympic trials.  I never knew that growing up."
Kevin Allen broke his left hand and never got to fight in the final round of the 1988 Olympic trials.  Now he's a referee and trainers other boxers at his studio, Hands of Stone.
That is when he's not coaching his son.
"Hopefully I'll go to the Olympics in 2016, win a gold medal," Henry Allen said.
The advice from his dad is simple: good defense, stay sharp and don't get hit.  Allen says he's never been knocked out or had a bloody nose.  He says the most he's ever been hurt, was when he got a busted lip.
In August 2013, the 16-year-old took on 19, 25 and 40-year-old men to get a spot on the US International Boxing team.
"It's not about how big you are, it's how smart you are."
Being smart is just another of his talents.
The 11th grade East Feliciana High student has a 3.8 grade point average.  Among his classes: Advanced math and English Honors.
"Can't get (sic) nothing without education," he said.
So if being a boxer isn't meant to be, he has a other plans that include going to college, getting a degree in Civil Engineering and starting his own engineering company.
His dad believes he does have what it takes.  He says he can be another world champion, like Floyd Mayweather.
"But if not, he learned some good lessons along the way," dad said.
As part of the US team, Allen will travel to Mexico, Bolivia, Japan, Russia and more.
Copyright 2013 WAFB. All rights reserved.