BRPD launches internal investigation after alleged drug dealer's arrest
Published: Aug. 10, 2013 at 2:43 AM CDT
|
Updated: Aug. 10, 2013 at 3:07 AM CDT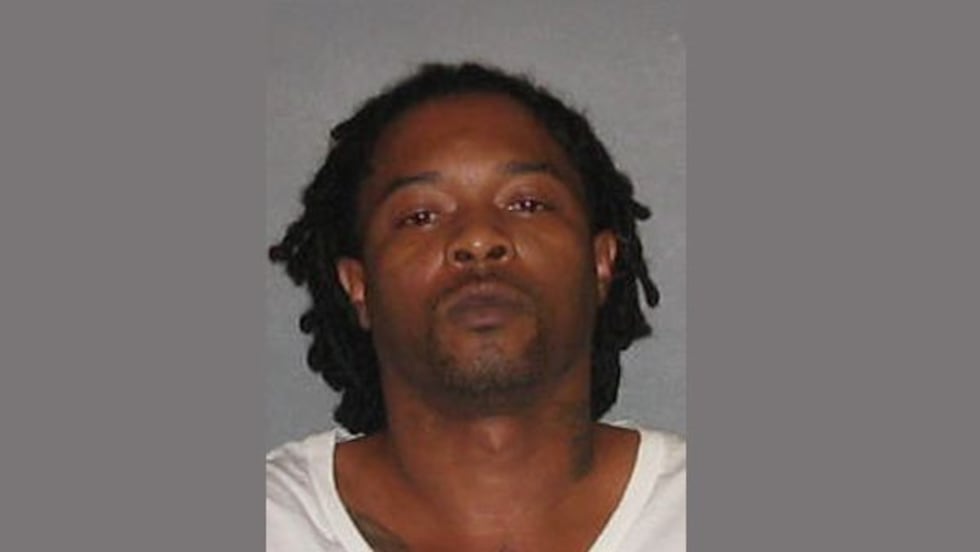 BATON ROUGE, LA (WAFB) - Actions of Baton Rouge Police Dept. have come into question after the arrest of an alleged drug dealer. It's how police got him that is the reason the department has begun an internal investigation.
Officers were on patrol on Wednesday at 7:30pm on North 35th St. when they try pulling over Demon Sanders, 25, for not wearing a seatbelt, but officers said Sanders refused to stop.
"Ran through numerous stop signs and lights, committed numerous traffic violations and from there, he decided to bail from that rolling vehicle," said Cpl. L'Jean McKneely.
Cpl. McKneely said officers saw Sanders with a bag containing what they believe was marijuana. From there, the chase was on down N. 36th St. where Sanders allegedly went into this home and police followed him inside.
"When there's a violator, somebody who's committed a crime, if they run inside of a home and we're in pursuit of that particular individual, we are allowed to go inside," said Cpl. McKneely.
Once inside 1336 N. 36th street, officers wrote in their report, "There was a strong odor of burning marijuana in the residence with a visible smoke cloud." Plus, police said they saw Ronrico Terrell, 38, "...going into the attic with a firearm in his hand. Officers gave chase into the attic and the defendant was observed attempting to hide a firearm and a clear plastic baggie of marijuana under the insulation."
When the responding officers, whose names have been concealed, tried arresting Terrell, he "attempted to tackle the detective bear hugging him. the defendant then started striking the detective and grabbed his gun handle pulling his duty weapon."
The report went on to read Terrell then "...kicked a different officer in the face as he attempted to enter the attic. The defendant was then tased and taken into custody."
In fact, nine people in total were arrested that night from the home, seven for resisting an officer or obstruction of justice. Kyia Terrell is accused of punching an officer. Ronrico Terrell had 13 different charges that night alone.
"They unnecessarily the way they handled him, unnecessary tased him for no reason at all, throwed him all on the ground, just unnecessary," said James Howard, Terrell's cousin.
When asked if Terrell was selling drugs out of the home, Howard said, "No, he doesn't. No drugs are sold here."
But police said otherwise. In plain sight, officers saw Marijuana floating in the toilet. That's what made them go get a search warrant. Once that warrant was signed, officers found digital scales and bags with Marijuana residue, more than $3,000, two stolen guns, one in the attic, and a large amount of Marijuana in the toilet.
"It was so large that it wouldn't flush," said Cpl. McKneely.
So officers had to take it apart and that's what has homeowners here claiming police used excessive force. They gave 9News pictures saying officers ransacked their home, damaging a laundry door, their front door and a rap studio.
"It's just proper procedure and protocol," said Cpl. McKneely.
Councilwoman Denise Marcelle knows the family and grew up around the area.
"We're here to protect and serve and so when we start to step over those boundaries, when the police feel like they cross over and start being the criminal, that's a problem," said Marcelle.
Terrell's grandmother said, "That boy don't even smoke so how could he have drugs on him? He don't smoke baby. I know that's my grandson."
Despite their claims that Terrell is clean, police said he's a drug dealer well known in the community and to officers. Since 1993, he's been arrested at least seven times for drug, illegal weapon charges and more.
WAFB asked Marcelle if drugs were sold out of the home. "Not to my knowledge, and even if there were drugs being sold out of this house, then there's a process by which we need to follow," said Marcelle.
Police said they believe they followed all the proper procedures.
Ronrico Terrell did bond out at $3,000.
Copyright 2013 WAFB. All rights reserved.