Former General Honore tours giant Louisiana sinkhole
Published: Jun. 20, 2013 at 9:40 PM CDT
|
Updated: Jun. 20, 2013 at 10:47 PM CDT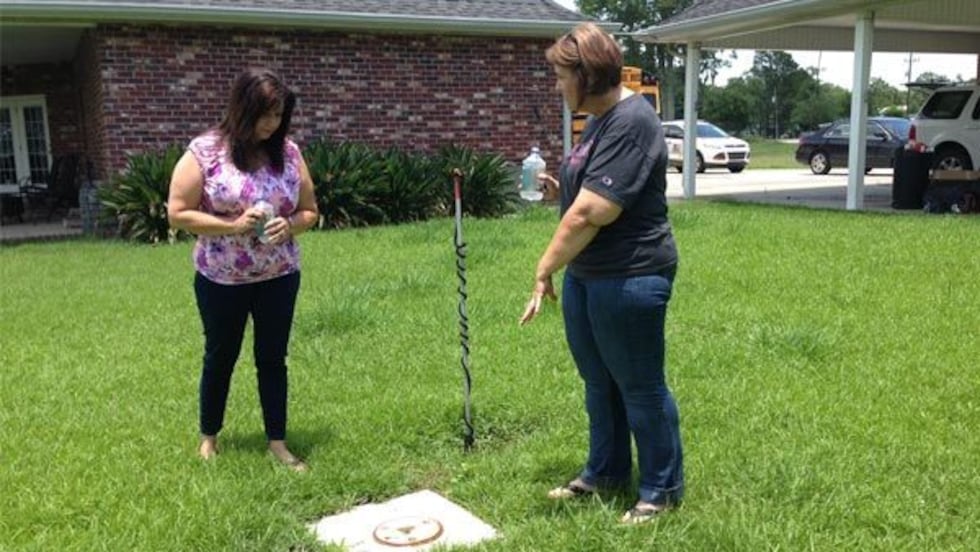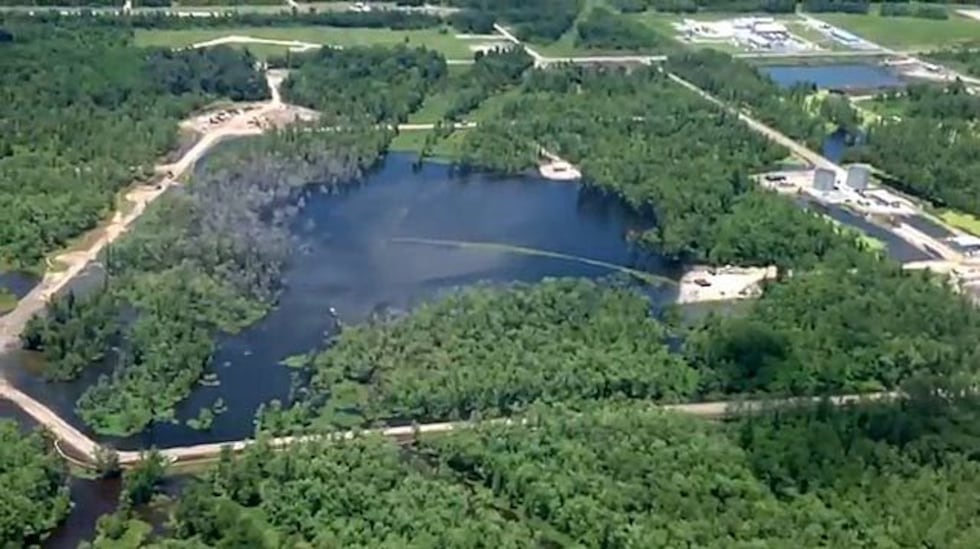 BAYOU CORNE, LA (WAFB) - The retired United States Army General who brought hope to hundreds of thousands of evacuees after Hurricane Katrina said he is keeping a close eye on Texas Brine, the company that has taken blame for the giant sinkhole in Assumption Parish. Ret. Lt. Gen. Russell Honore said the federal government should help evacuees.
The Bayou Corne sinkhole is approximately 15 acres big, according to Texas Brine.
Carla Alleman's house is 2,000 feet away.
"We have a geo-probe in the front yard. We have a geo-probe in the backyard, very active," Carla Alleman said.
The Allemans also have three vent wells at the foot of their property. They evacuated on August 3, 2012 when the State ordered everyone to leave Bayou Corne. Carla and her neighbor, Candy Blanchard, said they never expected what came next.
"When we left on August 3, we thought we would be back in two or three weeks at the most. The first estimate was 40 days. So when we left here we just went and stayed with a family member, then got a rent house. We've moved three times," Alleman said.
"I had no idea. I thought days, maybe weeks. Then it just turned into months, then the unknown," Blanchard said.
Residents said their lives have been turned upside down. They claim the $875 a week they get from Texas Brine is hardly enough to run two households. While a buyout by Texas Brine gave some homeowners hope, many of them said they are disappointed with what the company is reportedly offering.
Honore, who visited with a group of 20 evacuees on Wednesday, said he's disappointed in Texas Brine.
"One of the offers they gave one of the residents last night was $38.00 a square foot for their home. These people see this as their home. Texas Brine sees this as a building with so many square feet and they are trying to appraise this at current value versus the replacement value," Honore said.
Honore said he made the trip to Bayou Corne after getting letters from homeowners asking him for help. While at this point he has only listened to their concerns, residents believe his presence will speak volumes.
"I think he is a man of integrity and people to him when he talks," Alleman said.
In the meantime, Alleman and Blanchard said they are faced with finding a new community to call home.
"My husband and I struggle because we don't know where to go because this was it. This was it," Blanchard said.
Spokesman for Texas Brine, Sonny Cranch, said 28 residents have accepted buyout offers. However, none of them have received their checks. Cranch said that will happen once the paperwork is done.
It's been almost a year since a massive sinkhole near Bayou Corne and Grand Bayou began causing problems. Bubbling in the bayou led to the sinkhole. About 350 people were forced out of their homes and have been since August.
Bubbles were spotted in Bayou Corne and Grand Bayou in June 2012. Two months later, the ground opened up.
Most affected residents began receiving weekly checks from Texas-Brine in the amount of $875 per week to pay for living expenses because they were forced out of their homes.
Nine months after the sinkhole first appeared in Bayou Corne, Texas Brine began making offers to buy out the residents living there.
Copyright 2013 WAFB. All rights reserved.