Sinkhole burps, swallows more land
Published: Mar. 17, 2013 at 10:36 PM CDT
|
Updated: Mar. 18, 2013 at 12:01 AM CDT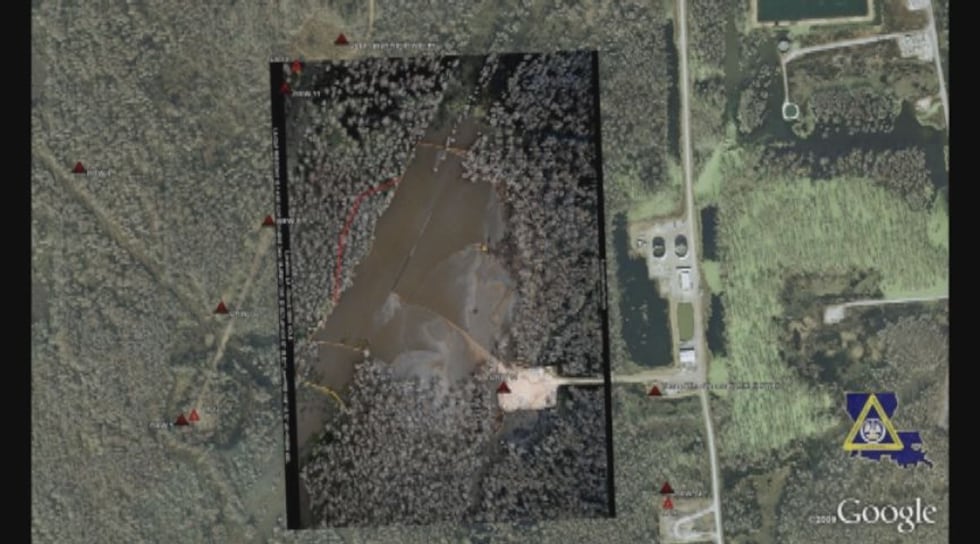 ASSUMPTION PARISH, LA (WAFB) - Officials monitoring the Assumption parish sinkhole say the massive slurry burped again Sunday morning.
Nearly an acre of land fell off into the west side of the sinkhole, according to Assumption OEP director John Boudreaux. Boudreaux also said more debris and hydrocarbon appeared at the surface.
Crews will shut down part of Highway 70 (between Highway 69 and Lee Drive) in 15-minute increments beginning at 9 p.m. Sunday for 3D seismic scanning. The work is expected to be complete around 3 am.
Copyright 2013 WAFB. All rights reserved.