Texas Brine shows off sinkhole mapping device
Published: Feb. 17, 2013 at 12:37 AM CST
|
Updated: Feb. 17, 2013 at 12:53 AM CST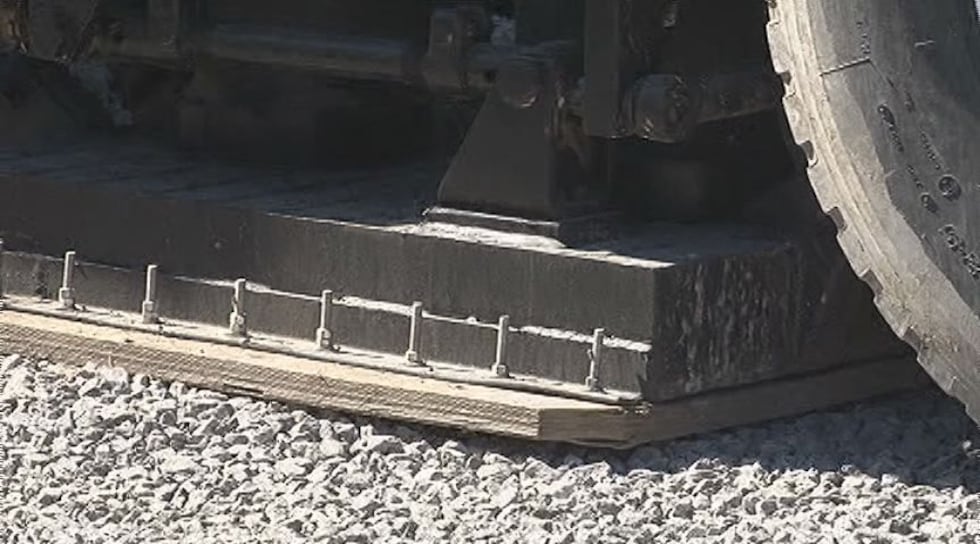 BAYOU CORNE, LA (WAFB) - Texas Brine unveiled a new device Saturday they say will help paint a clearer picture of what's underneath the Assumption Parish sinkhole.
In a meeting with Bayou Core residents, Texas Brine spokesman Sonny Cranch demonstrated how the 3D seismic activity tests will work. Small devices will be installed in the ground around the community, then a vibro-seismic truck will send sound waves deep underground. The devices will record the activity below and create a 3D picture based on the results. 

"We wanted to demonstrate it to the Bayou Corne Residents, so that they will have a better understanding of how benign the process will be in their neighborhood. We are not using any explosive charges, but in fact, using this truck which is very effective on hard surfaces," Cranch said.
Out on the bayou an air gun-like device will be used to send waves through deep waters, Cranch said. Crews also continue to install geophones and vent wells around the bayou, as well as a containment berm around the sinkhole that grew 5000 feet this week.
Residents had mixed reactions to the new mapping plan. Cajun Cabins owner Dennis Landry said he feels a little bit better after the demonstration, but that it will still be a while before all of his questions are answered.  
"They're building a levee around the sinkhole, which I think is terribly important to make sure that no contaminants get into the bayou and the swamp. Things are moving along, so hopefully in a few months we'll get some things resolved here," he said.

The sinkhole has grown in diameter since it first appeared seven months ago, but it's also become about 300 feet more shallow as sand and land slough off and fill it in.
Tuesday at 10 a.m. at the state capitol, the House and Senate Environmental Quality committees will meet about the sinkhole's impact on the community and its residents.
Copyright 2013 WAFB. All rights reserved.