Texas Brine begins building access road near sinkhole
Published: Jan. 23, 2013 at 2:49 PM CST
|
Updated: Jan. 23, 2013 at 11:14 PM CST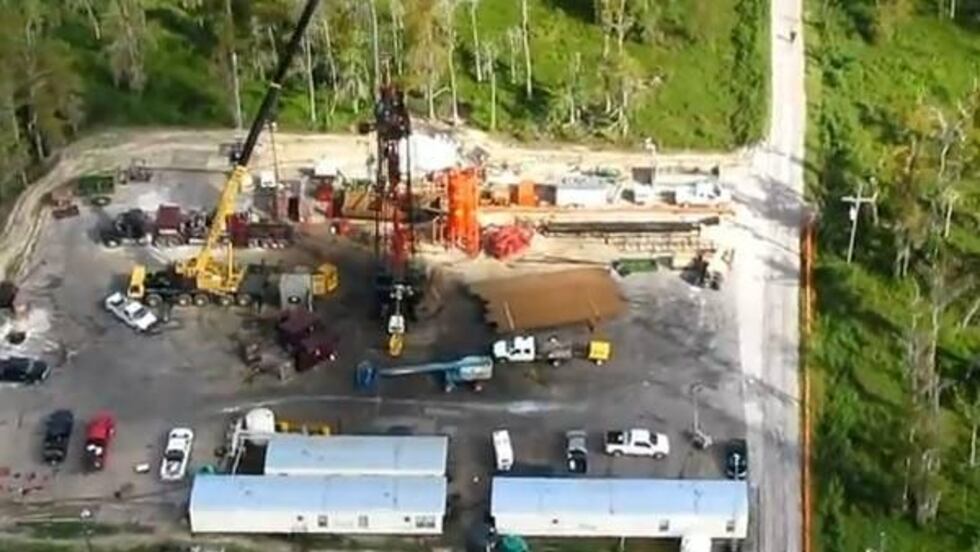 BAYOU CORNE, LA (WAFB) - Now that the rain is gone, Texas Brine work crews are out preparing to install more equipment to help find the cause of the sinkhole here in Assumption Parish.
Machines are clearing trees and compacting sand preparing for four vent wells Texas Brine is building near the Bayou Corne community.
"All of the information we gathered from all of these diagnostic tools are being applied will give us an idea of what's happening, what has happened and what the possibility of any future events might be," said Sonny Cranch, Texas Brine spokesperson.
Cranch says there will eventually be a total of 16 vent wells in the area with plans to replace the governments above-ground seismic monitors with monitors that will be 80 feet below the surface.
"You get a clearer signal. From what could be happening seismically directly beneath us or as far away as Alaska," said Cranch. "They're that sensitive. They can pick up that kind of seismic activity."
The construction package will also include the installation of 3D seismic activity recorders and the sinkhole containment berm. Assumption Parish leaders say they are pleased with the recent progress.
"Unfortunately there are a lot of unanswered questions, but in order to get those answers, they have to move forward and complete some of this work," said John Boudreaux, Assumption Parish Office of Emergency Preparedness director.
Cranch says there's no projected completion date for this project. He says weather and several other factors could cause delays. We also asked Cranch about the possibility of buying those evacuated residents out of their homes. He says right now they are focused on finding out the cause of the sinkhole and keeping it from getting any larger.
Copyright 2013 WAFB. All rights reserved.