New bubbling site spotted near Bayou Corne sinkhole
Published: Jan. 21, 2013 at 2:46 AM CST
|
Updated: Jan. 21, 2013 at 12:36 PM CST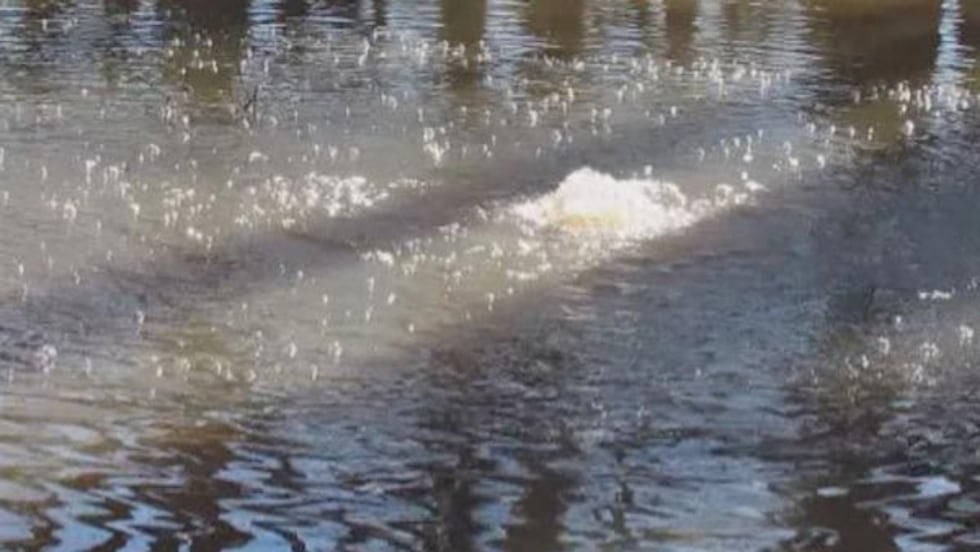 ASSUMPTION PARISH, LA (WAFB) - Assumption Parish officials said the most recent bubbling site near the Bayou Corne sinkhole is the biggest pool they have seen yet. Office of Emergency Preparedness workers refer to it as the "mother of all bubbles."
The new bubbling site is an estimated 3,000 feet away from residences and camps.
Nick Romero, a homeowner, has seen bubbling in his yard.
"It's a little scary because now I know it's all around me," Romero said.
He knew it was only a matter of time before the evidence would surface after gas was detected on his property.
"It's (the geo probe) identified there's a gas zone down below my property here and it's near 25 to 35 foot down," Romero said.
Romero's only comfort is the air monitor attached to the outside of his work shed and the gas monitors inside.
The parish has been reading the monitors and double checking Texas Brine's work.
Homeowner, Mike Schaff, said he has lost faith in Texas Brine.
"They were saying there were no detectable levels of hydrocarbons when they were doing the testing. They said that for several weeks until the sinkhole collapsed and then they changed their tune. In a few weeks they said it was thermogenic," Schaff said.
Residents said they are sure anyone is going to fix the problem. Some are convinced Mother Nature has already taken over. They want the state to step up.
"I'm not so much worried about the governor coming down here and having a handshaking session. I'd like to see them put a little more pressure on them to get them to move to get the residents who want to be bought out, get us out of here. How long can you keep a community in an evacuated situation," Romero said.
Texas Brine has installed vent wells to flare the gas. But residents fear they won't work fast enough to keep the pressure from building in the bayou.
"Honestly I don't think they know the problem," Schaff said.
Sonny Cranch, a spokesman for Texas Brine said the company has obtained right-of-way agreements to start building a road which will allow them to install at least three more vent wells between Bayou Corne and the sinkhole.
That process is expected to start this week.
Click here to see seismic measurements from the site

Copyright 2013 WAFB. All rights reserved.