Crashes, other hazards cause heavy delays on I-10
Published: Dec. 27, 2012 at 2:46 PM CST
|
Updated: Dec. 27, 2012 at 5:54 PM CST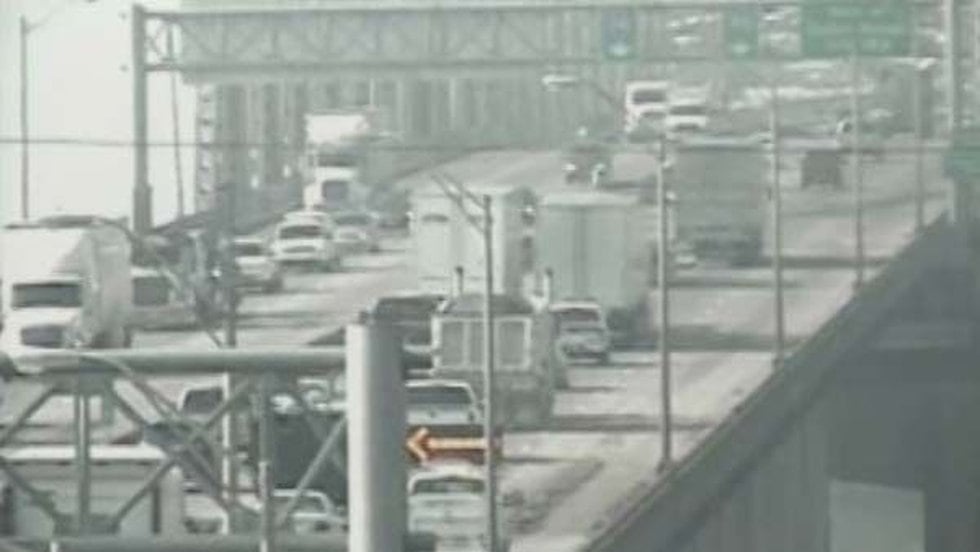 GONZALES, LA (WAFB) - Crashes and other road hazards in both directions of I-10 in the Baton Rouge area are causing a traffic nightmare for drivers.

The right lane was blocked on I-10 West at the Mississippi River Bridge due to mud and concrete debris on the roadway. It has been cleared and the lanes reopened, but delays remain heavy.
Authorities said a tanker truck overturned on I-10 East, forcing cars to detour off the interstate and then back on again Thursday morning.
The Louisiana State Police reported it happened on I-10 East a little before LA 30 (Nicholson Extension) in Gonzales around 9:30 a.m.
All lanes were reopened just before 1 p.m., but congestion remained for some time.

I-10 East was blocked at LA 44 (S. Burnside Ave.). Drivers were forced to exit at LA 44 and then get back on at the LA 44 merge.
Troopers said there was no hazardous materials danger associated with the crash.
The Gonzales Police Department is investigating.
LSP added there were other crashes in the area.

Copyright 2012 WAFB. All rights reserved.