Officer uses stun gun on willing student, now in dispute with town
Published: Aug. 6, 2012 at 8:29 PM CDT
|
Updated: Aug. 6, 2012 at 9:46 PM CDT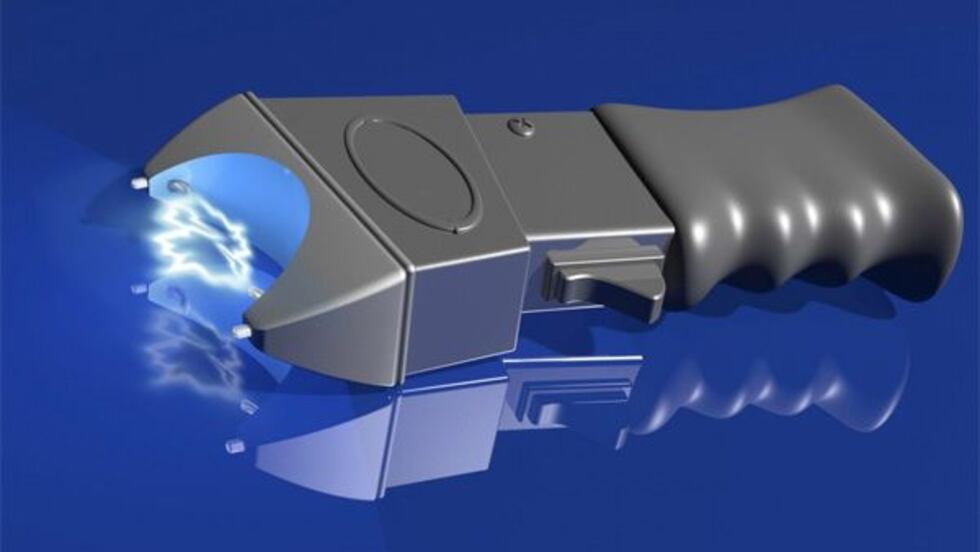 SORRENTO, LA (WAFB) - A police officer who was suspended from the Sorrento Police Department admits he broke the rules.
He has decided to resign, and now he is demanding that the town return the thousands of dollars in equipment he claims he bought with his own money.
Officer Cory Prine went to work for the Sorrento Police Department in February of 2009.
"When you get hired on, you get a badge, a uniform and a commission card," Prine explained.
Prine said he used his personal money to buy a gun and outfit his and two other Sorrento Police cars with extra equipment.
According to the sales invoices Prine shared with 9News, he spent $2,000.75 for more than just the standard supplies. He said he did it because he planned on working on the force for a long time.
But an anonymous email and cell phone video of then officer Prine using a stun gun on a student at a community college back in 2009, recently put his job in jeopardy.
"He (the student) gave me his consent and the instructor said 'go ahead' and I did a drive stunt for a second and a half burst," Prine said.
Sorrento Police Chief Earl Theriot said on June 23, 2012, he suspended Prine for a week and stripped all of his officers of stun guns.
"I want them to get trained and certified. I am going to put them through another class," Theriot said.
Meantime, Prine's one-week suspension turned into several weeks with no pay. Prine said he decided to resign. When he did, Prine requested that the Town return the equipment he paid for and installed in the police cars. Chief Theriot said that is up to the town council.
"We are waiting to see what the council is going to do, to make a decision to buy it from him or let him have it back," Theriot said.
Prine is also asking for 84 hours in vacation pay he said officers were promised on July 1, 2012.
Acting Sorrento Mayor, Randy Anny, said the council will review the complaints and invoices at Thursday night's meeting and make a final decision.
"It just takes time and we don't have invoices and we do not know what Mr. Prine is claiming is his," Anny said.
Prine sent the invoices to Sorrento Town Hall Monday afternoon via certified mail.
Anny has been acting as mayor since February, when Mayor Wilson Longanecker Junior had surgery to repair a torn Achilles tendon.
Copyright 2012 WAFB. All rights reserved.