Sinkhole causes Hwy 70 to close after pipeline bends
Published: Aug. 4, 2012 at 10:36 PM CDT
|
Updated: Aug. 5, 2012 at 2:43 AM CDT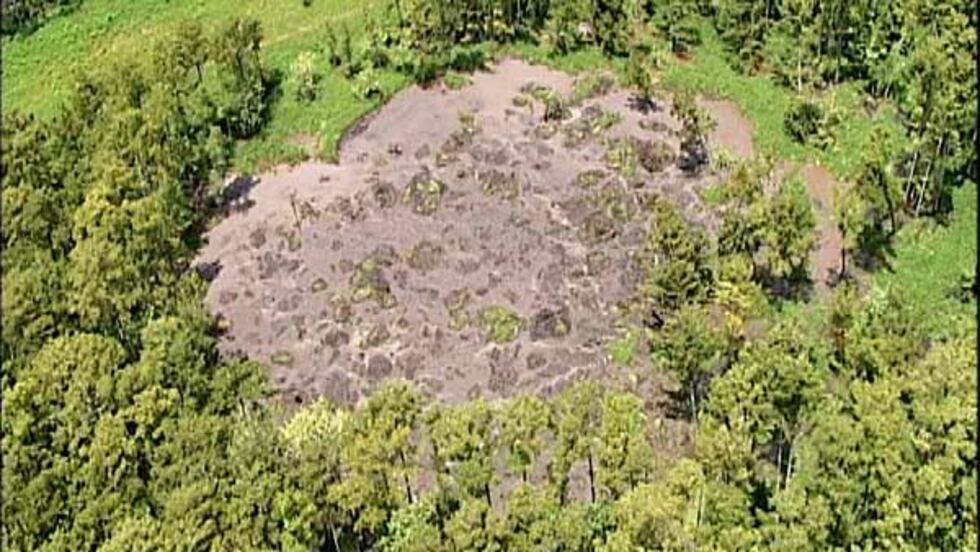 BAYOU CORNE, LA (WAFB) - Although officials in Assumption Parish say the massive slurry sinkhole near Bayou Corne hasn't gotten any bigger since last night, it is causing more problems for the residents living near.
According to a release from Assumption Parish Police Jury, parts of Highway 70 were closed after crews discovered a bent natural gas pipeline underground near the sinkhole.
The highway is expected to be closed until tomorrow afternoon so the company that owns the pipeline can safely depressurize all the lines in the area.
Meanwhile residents want answers to this bizarre problem.
"To be honest with you, I'm not real optimistic that we're going to get definite answers real soon. I think it's just going to take a little more time," Dennis Landry said.
Officials say it will take some time to find the source of this sinkhole called the slurry that appeared Friday morning.
Assumption Parish Sherriff Mike Waguespack says several departments will be working around the clock to ensure the problem is taken care off as soon as possible.
"We just want to reassure the community that we brought extra security in town. We're getting help from the Sherriff's Association Task Force and we're going to have deputies very visible in your neighborhood throughout this process," Waguespack said.
Officials have ordered an evacuation of some 150 homes around the Bayou. Red Cross has a shelter for these residents if they choose to leave.
State, parish and facility owners in the Bayou Corne Area will host a meeting Tuesday at 6:30 p.m. at St. Joseph the Worker Catholic Church to update the community on the situation.
Copyright 2012 WAFB. All rights reserved.