Dozens of volunteers participate in Downtown Clean-Up Day
Published: Jul. 21, 2012 at 10:14 PM CDT
|
Updated: Jul. 26, 2012 at 10:58 AM CDT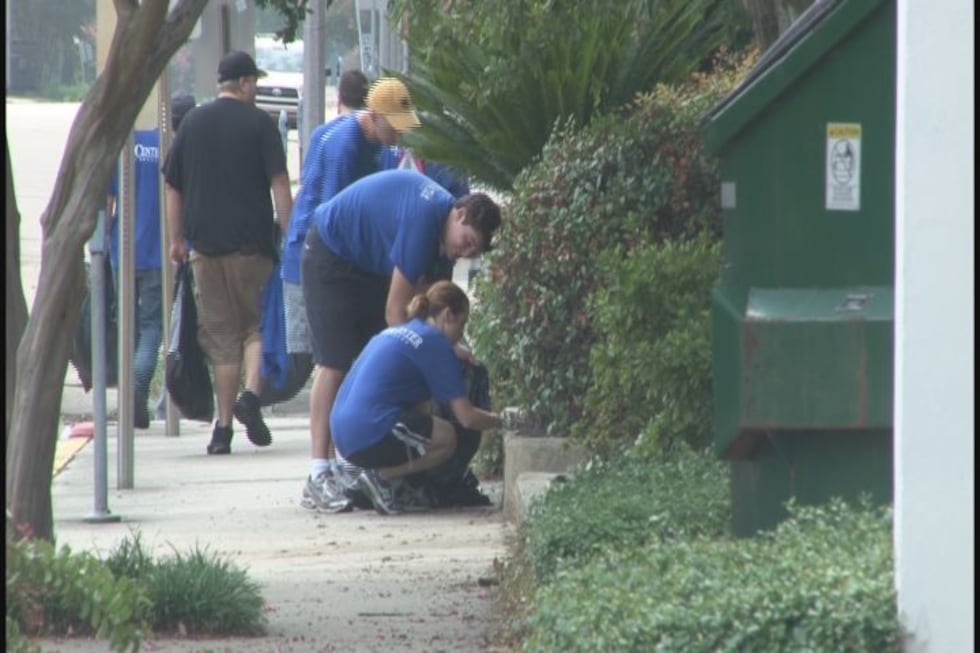 BATON ROUGE, LA (WAFB) - Downtown Baton Rouge looks a little more spick and span this evening. Dozens of volunteers picked up litter to make sure the heart of the city looked nice for some 600 international guests who will be in town this week.
Volunteers picked up trash and city workers repaired sidewalks and curb. It is all a part of Keep Baton Rouge Beautiful's "Downtown Clean-Up Day."
"We concentrated from the river front all the way to the interstate... from Government Street all the way to the Main. It's the central part of downtown that we wanted to have everything picked up and looking nice," said Lauralyn Maranto, Keep Baton Rouge Beautiful Chairperson.
Looking nice for the 600 plus International Planetarium Society delegates, from 45 different countries, who will be in town for their conference this week.
"This has been a conference that's been in some really stellar and international cities, and to have Baton Rouge be a part of it is really important to us," said Francis Grayson with Hotel Indigo.
"We feel very privileged to have this group coming into Baton Rouge," said Robert Poole, with the Downtown Hilton Hotel. "And this is the first time that we can really showcase Baton Rouge for everything of its great values that we have to offer, and we're very ecstatic."
Everyone wants the IPS delegates to enjoy life in a neat and clean downtown this week.
"This is like our living room for Baton Rouge, and we want it nice and clean for our guests to come and see," said Poole.
Volunteers and clean up organizers hope everyone will work to always keep the city beautiful.
"This is the gateway for all our neighborhoods," said Grayson. "As a resident and business owner of downtown, it's just important to me that we manage our own front yards."
The International Planetarium Society's conference will be in the Capitol City Sunday through Friday.
Copyright 2012 WAFB. All rights reserved.