Les Miles talks religion and family
Published: May. 25, 2011 at 7:30 PM CDT
|
Updated: Jun. 29, 2011 at 7:25 PM CDT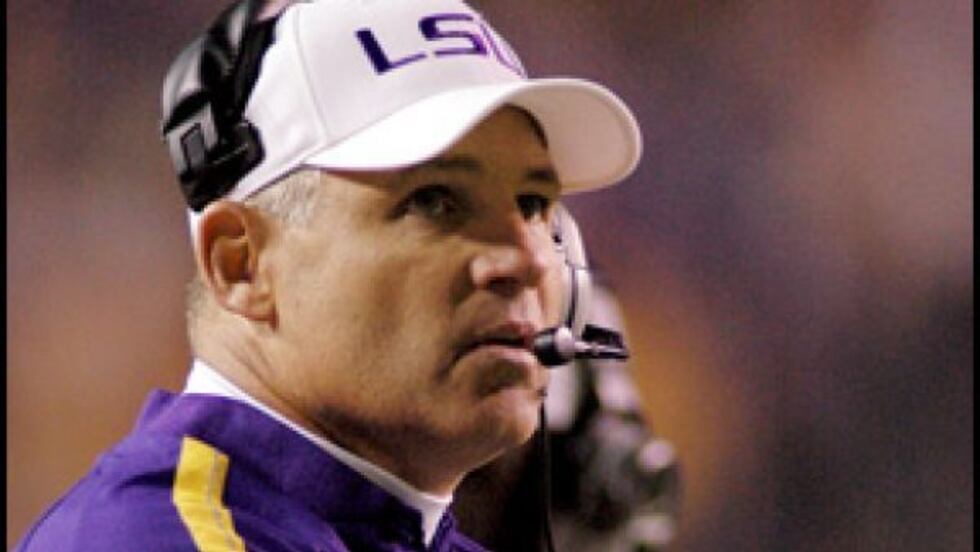 BATON ROUGE, LA (WAFB) - LSU head football coach Les Miles entertained a large gathering at Bethany South church in Baton Rouge Wednesday afternoon.
Miles addressed the crowd for 25-30 minutes, speaking on a number of topics ranging from religion and his immediate family, to the tragic death of his sister Anne Hope Browne in a car accident which occurred in late April. Miles says he will remember Browne as "a cute, little, blonde headed girl and the youngest in the family".
The coach admits it's been a difficult thing to deal with, but adds talking openly about it helps him heal. Miles says he is trying his best to aid the two daughters Browne left behind (Jessie 19, Kate 18), but admits he "struggles to raise his own".
Miles was adamant he was a strong Christian and has been for some time. He also proclaimed being a national championship winning coach was never his ultimate goal….being a great father and husband was.
The visit was also filled with plenty of light-hearted moments as well. The church placed a rectangular, wedge of grass and sod to left of Miles's speaking podium…just in the event the coach wanted a snack. Miles quipped the grass presented was from "a junior high field" and certainly wasn't up to his tasting standards.
His youngest daughter, 7-year old Macy Grace and her recent performance of the national anthem before an LSU baseball game was also a humorous topic. Miles says Macy was excited "she was now on Youtube, just like Justin Bieber" and that the video had received "90 views". Miles lovingly admitted he had probably clicked the video "about 10 times" himself.
For more on the coaches' talk, be sure to watch WAFB sports tonight at 6 and 10 pm.