Wine Maker Finds Grape Native To Louisiana
Published: Feb. 11, 2011 at 7:21 PM CST
|
Updated: Mar. 11, 2011 at 4:10 PM CST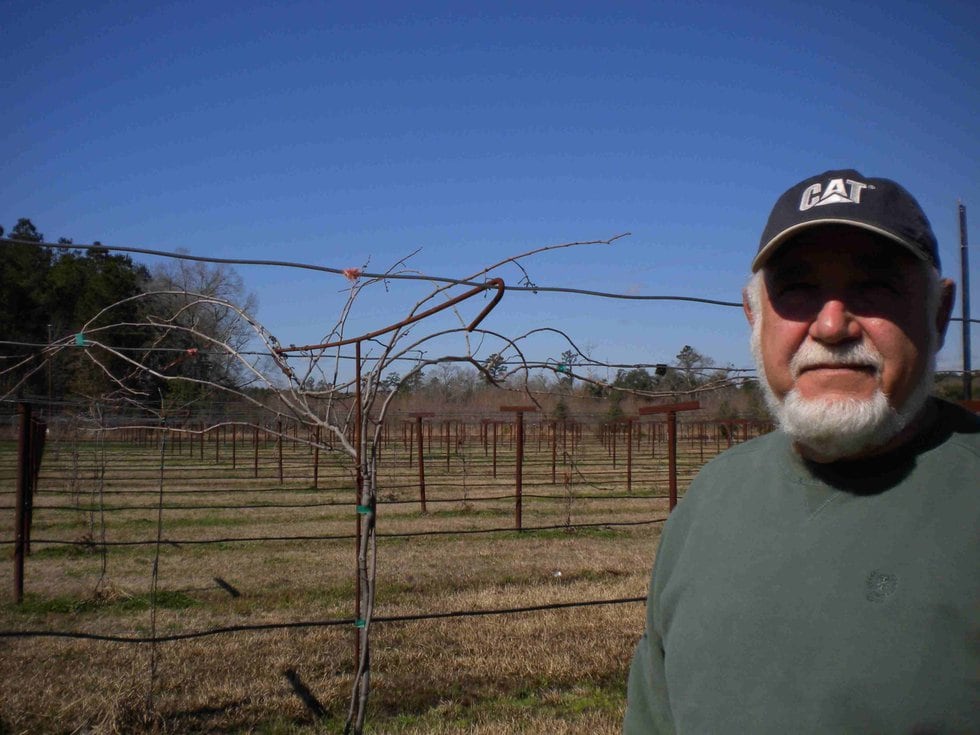 By Katie Pate | LSU Student
INDEPENDENCE, La. – A gnarled, knotty vine is discovered in a ditch. The vine is unlike any other in the state: growing light green, thin-skinned bunch grapes.
This is the La-Sarachannah (pronounced La Sarah See Hannah) grape that vintner Henry Amato found on his property five years ago, living undiscovered for a least 70 years.
The origins are unknown.
The old vine now is gone, destroyed by accident during a ditch clearing, but the grape species is doing better than ever. Amato is working with the LSU Horticulture Department to develop the La-Sarachannah into a money-making find.
"We were very happy to find a vine growing for 80 to 100 years on its own," says Roy Constantine, a retired LSU horticulturist who is helping with the Amato grape project. "It is very resistant."
Constantine is working with Professor Charles Johnson of the LSU Horticulture Department, a fruit crop expert. They currently are making clones of the seedlings from Amato's original vine and hope to have enough for Amato to plant an acre of the new grapes in March.
Amato opened his winery in 1993, but he has made wine his entire life.
"I grew up just over there," he says, pointing across the dormant fruit fields in the bright winter sun. "I never remember not making wine. Everyone around here made strawberry wine."
Amato was raised in the center of Louisiana strawberry country, accustomed to families making a barrel or two of wine for home use. School breaks were planned around harvest schedules so that children could come home to help with crops.
Today, Amato produces nine different types of wine at his winery, located about five miles from Independence. The muscadine is his only grape wine because it is the only grape that does well against the elements and pests of the South. The muscadine is native and grows wild.
"The muscadine has a strong flavor, a musky aftertaste and a very chewy pulp," accounting for why it hasn't gained wide acceptance as a table fruit, explains Johnson. "It doesn't have to be a good grape, but a skilled vintner can make it [into] a good wine."
The La-Sarachannah is a different species than the muscadine grape. Although there is no conclusive evidence, Amato believes the grape may have come from German settlers who once owned the land where he now has his winery.
"Independence is Italian, but this area was German. In the back [of the property] was the old plantation and that's where I found it."
Johnson is not offering any hard and fast guesses about the origins. It is possible the grape is a native species, simply undiscovered until this point. It could be the grape was brought by settlers more than 100 years ago has cross-pollinated and hybridized into a new species.
"We'd like to have something from Louisiana that we can call our own grape," he reveals. In a few years, DNA fingerprinting will help the scientists discover the original origins of the species.
"I am excited about what Henry has found and its potential," says Johnson, "there might be greater profit from using the grape for the backyard trees." He says grapes are popular in landscaping and that if the La-Sarachannah sustains its resilience to pests and disease, Amato could see profits ahead.
"Diseases are the primary culprit for grapes," notes Johnson, who hopes to plant another 100 vines this year, The La-Sarachannah is easy to root. "Sometimes when you take a wild plant and put it in a vineyard, new diseases will spring up."
Amato coined the name of the grape. Since he discovered the grapes, he asked for the privilege of naming the new species. The "La" is for Louisiana, the "Sara" is for his granddaughter, Sara. "C" is for another grandson named Christian and "hannah" for his third granddaughter, Hannah.
He currently is fermenting the first small batch of the grape which he expects to be ready for tasting this summer.