Meteorologist
Baton Rouge, La.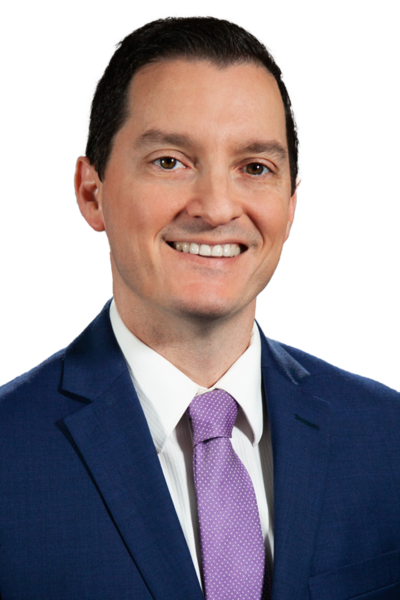 Meteorologist Steve Caparotta was born and raised in the New Orleans area. His fascination with weather began at an early age, tracking tropical storms and hurricanes on paper tracking maps.
Steve graduated from Brother Martin High School in New Orleans and then went on to earn a B.S. in Meteorology from the University of South Alabama. While in college, he spent his summers interning at WVUE-TV in New Orleans, where mentors Bob Breck and Ken Aucoin encouraged him to pursue a career in television.
He landed his first job in TV at KPLC in Lake Charles. From there, he spent a couple of years at WIS-TV in Columbia, SC before moving to Baton Rouge to take a job with WAFB in 2003.
Since joining WAFB, Steve has covered numerous big weather events from hurricanes to floods to tornadoes and ice storms. His "NOPD Looting" story from the aftermath of Katrina earned him an AP award. He also went through the eyewalls of Hurricane Ivan (2004) near Gulf Shores, AL, and Hurricane Rita (2005), in Lake Charles while covering the storms for the station. He was awarded the Best Weathercast in Louisiana in 2009 by the Associated Press and has been a finalist for that same award several other times. He's also a 4-time Suncoast Emmy nominee.
The move to Baton Rouge also gave Steve the opportunity to further his education. He earned a Master's in Geography (Climatology) in 2008 from LSU, researching how something known as the Madden-Julian Oscillation (MJO) impacts tropical cyclone frequencies. More recently, he earned a Ph.D. in Geography (Climatology) from LSU in 2018, examining how the MJO interacts with winter low pressure systems, severe weather, and daily precipitation in and around the Gulf of Mexico.
Most of his free time is spent with his wife, Christy, and their 2 daughters, Eliana and Clara. When not enjoying time with his family, you'll likely find Steve parked in front of the TV watching sports.
Steve holds the Certified Broadcast Meteorologist (CBM) seal from the American Meteorological Society.
Education
University of South Alabama: B.S. in Meteorology
Louisiana State University: M.S. in Geography (Climatology)
Louisiana State University: Ph.D. in Geography (Climatology)
Affiliations
Certified Broadcast Meteorologist (CBM) seal from the American Meteorological Society
Awards
4-time Suncoast Emmy nominee
2013 "Forty Under 40" honoree by the Baton Rouge Business Report
2009 Best Weathercast in Louisiana from the Associated Press
AP Award in General News for Hurricane Katrina "NOPD Looting" story
Received the Coastal Weather Research Center Award as the top graduating senior in meteorology at the University of South Alabama