WAFB Reporter
Baton Rouge, La.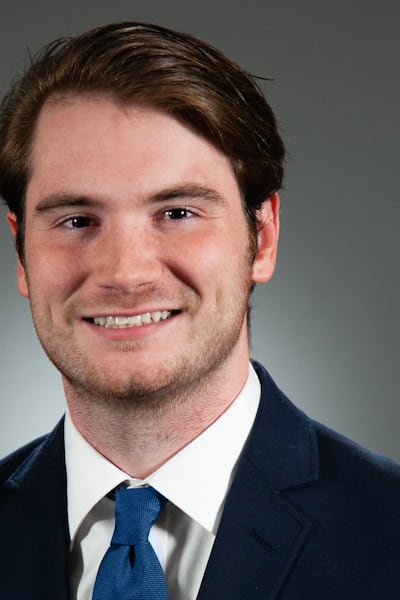 Matt Houston was born in Tyler, Texas and graduated from LSU in 2018. His dad was a TV anchor during most of his childhood, and his mom worked in administrative offices at a handful of different businesses and charities.
Matt's dad called high school football games on the radio and Matt went to every game with him from third grade until Matt made varsity on his own team in high school.
"I made my radio debut in the 8th grade during a 12-overtime game between Jacksonville and Nacogdoches," he said. "It still holds the record for the nation's longest high school football game. After that, I joined him as a color commentator each Friday night."
In 2014, Matt took a job at the local ESPN Radio affiliate and continued to work there as a seasonal producer and co-host until he graduated from college.
During the Spring 2016 semester at LSU, he joined TigerTV. He also hosted a football tailgate show for KLSU.
Matt began covering the state legislature for the Manship School News Service in Fall 2016. Before taking over as the legislative reporter at WAFB in May 2018, he had already covered seven legislative sessions as a print journalist.
Matt also has a passion for sports.
"I played baseball, basketball, and football and wasn't particularly great at any of them," he said. "I enjoy cleaning, listening to music, and playing video games when I am not at work."
Contact Matt via email at matthouston@wafb.com.
Education
Louisiana State University: Mass Communication
Awards
2018 Manship School Male Senior of the Year