Trending much cooler, keeping an eye on Thanksgiving rain chances
Published: Nov. 21, 2023 at 4:20 AM CST
|
Updated: Nov. 21, 2023 at 10:44 PM CST
BATON ROUGE, La. (WAFB) - Today's Forecast: A cloudy, breezy, and much cooler day is on tap in the wake of the strong cold front that moved through overnight. Temperatures won't move much today, generally hovering in the low to mid 60s.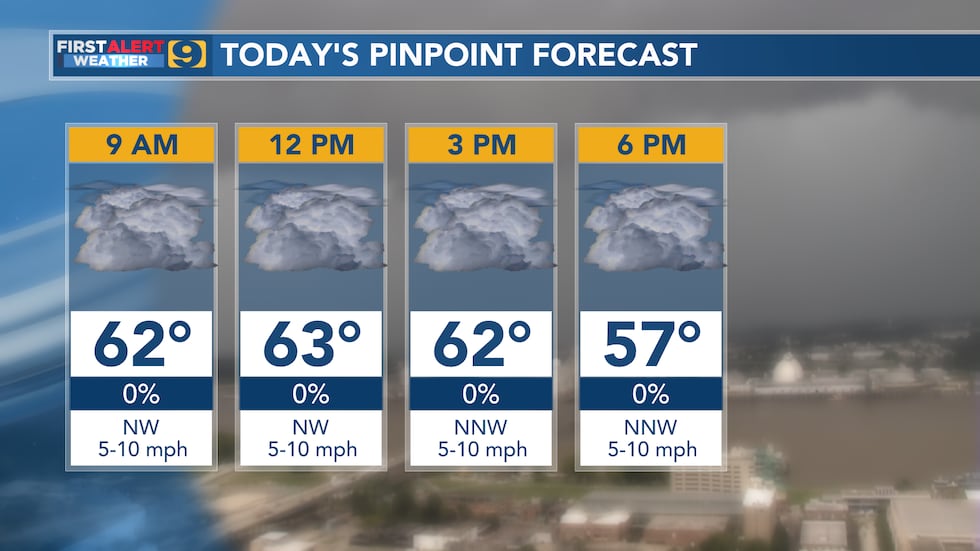 Add in a healthy northerly breeze of 10-15 miles per hour and it will be quite the change from Monday's near-record warmth.
Wednesday – Thanksgiving
We may squeeze out some sunshine on Wednesday, but overall, a good deal of cloud cover will remain in place in the days ahead as a moist, southwesterly flow continues in the upper-levels of the atmosphere. Wednesday stays dry but chilly as highs struggle to reach 60 degrees.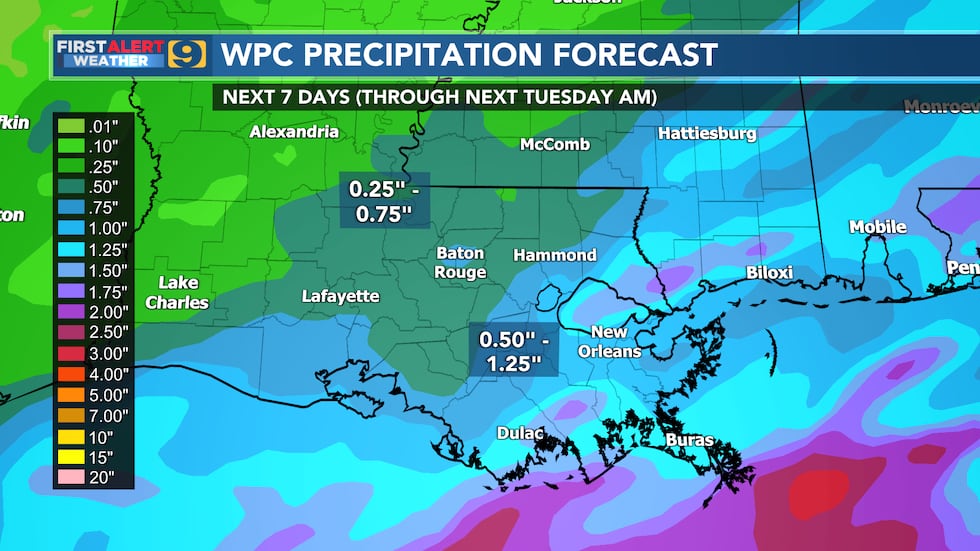 Uncertainty grows on Thanksgiving Day as we monitor an upper-air disturbance moving out of northern Mexico into the western Gulf. That feature will likely aid in low pressure development at the surface, with the uncertainty revolving around where the low eventually forms and tracks. If the low stays south, we likely stay dry on Thanksgiving. If it tracks closer to our coast, we could expect at least scattered showers, although it doesn't look like anything major. For now, I'm leaning toward a more southern track and just a few showers. Regardless of exact rain chances, it will be a chilly Thanksgiving, with highs only reaching the upper 50s.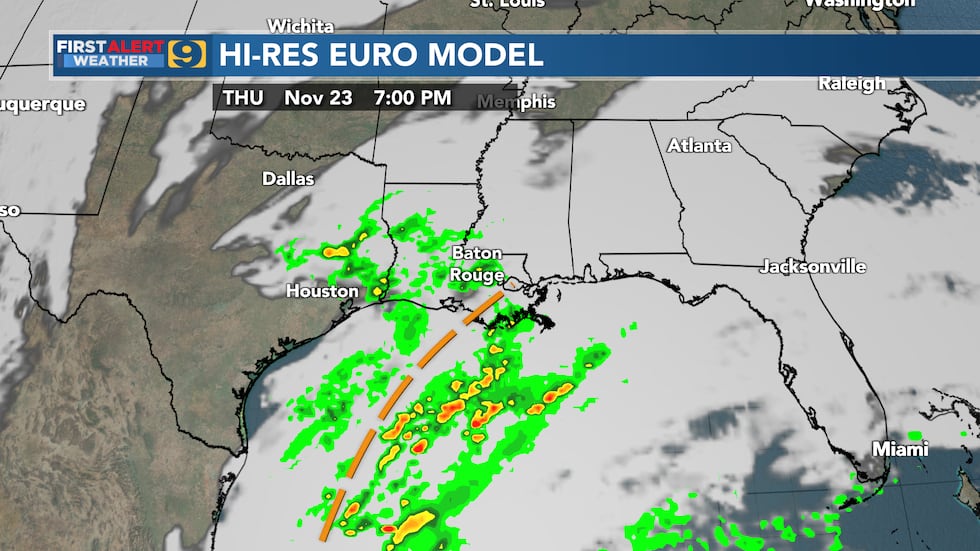 Extended Outlook
A few showers could linger into Black Friday morning before a mainly dry pattern returns for a couple of days. Another chance of rain looks to potentially return from late Sunday into Monday.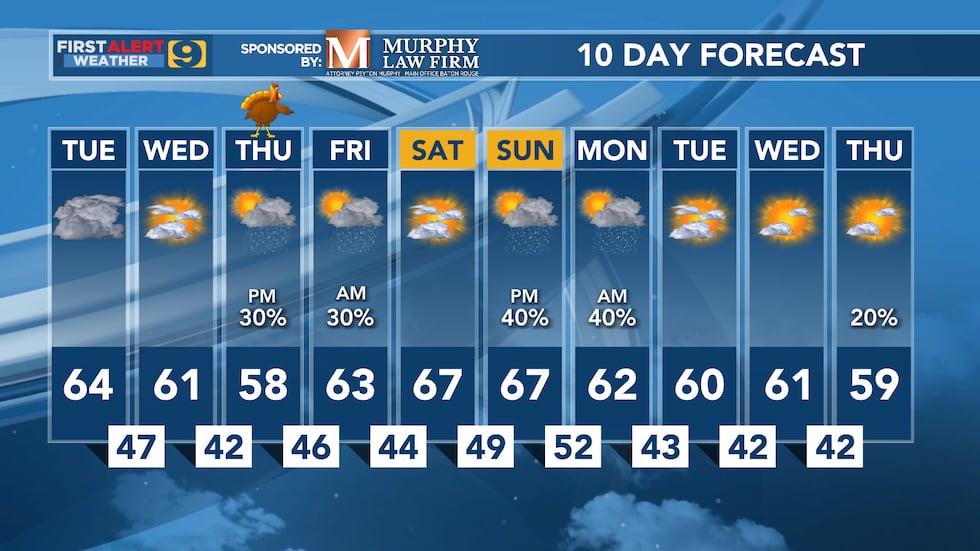 Click here to report a typo.
Copyright 2023 WAFB. All rights reserved.