Local Christmas tree farms ready for season despite ongoing drought in South Louisiana
Published: Nov. 20, 2023 at 10:54 PM CST
ZACHARY, La. (WAFB) - The drought in South Louisiana has had a big impact on some local Christmas tree farms, as their busy season begins the day after Thanksgiving.
It's beginning to look a lot like Christmas over at Kringlewood Christmas Tree Farm in Zachary.
"So, we have some beautiful fresh cut trees. About 200, and we've got them ranging anywhere from 5 to 10 feet," said Dan Pulliam, the owner of Kringlewood Christmas Tree Farm.
The place has been in business for about 45 years now.
"We're not on an asphalt parking lot, we're here in a country setting," said Pulliam.
But the small town feel may not be the same for these Christmas trees.
"These trees came out of Virginia, way up in the mountains, and they have some beautiful trees up there," he said.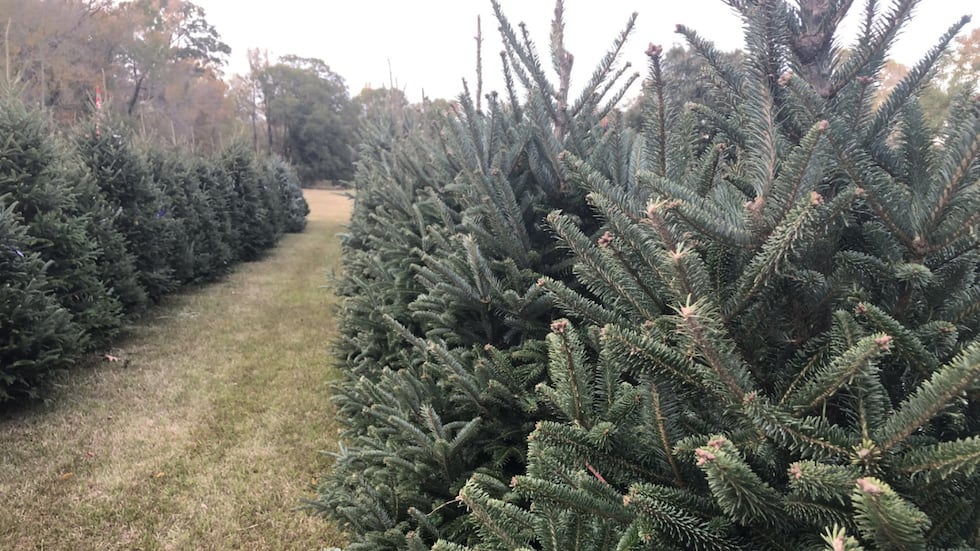 Pulliam and his family used to plant thousands of Christmas trees on the land itself, but about seven years ago, they stopped because of the drought conditions in Louisiana and hurricanes that hit the state. He says it just wasn't worth it anymore.
"This year would have been most definitely worse. I couldn't imagine what the losses are at some of the actual farms around here. I could imagine that they're just burnt up," he said.
In spite of the rain we've seen recently, South Louisiana is still deep in a drought, according to WAFB Chief Meteorologist Jay Grymes.
The drought even forced the Christmas Town Christmas Tree Farm in Kentwood to close for the season back in October. The owners said the trees just suffered too much damage.
Click here to report a typo.
Copyright 2023 WAFB. All rights reserved.