Source of oil spill last week yet to be found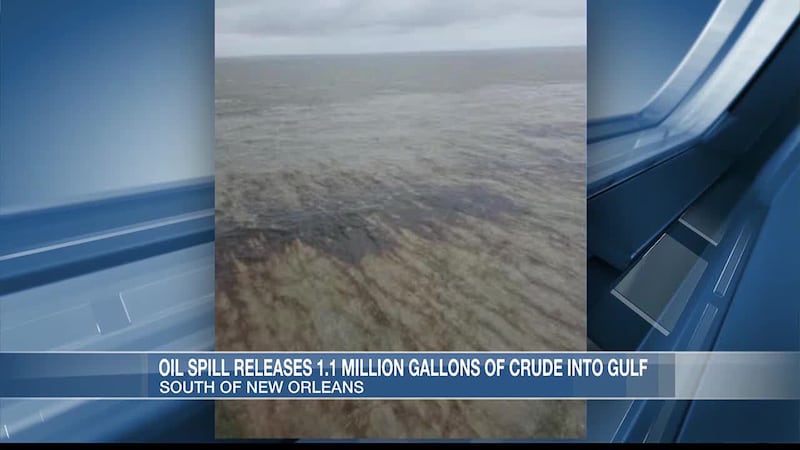 Published: Nov. 20, 2023 at 2:32 PM CST
NEW ORLEANS, La. (KPLC) - The oil spill that happened last week near New Orleans has potentially released 1.1 million gallons of crude oil into the Gulf of Mexico, according to Coast Guard calculations, and the source of the oil discharge has yet to be discovered.
The Unified Command continues to monitor and respond to oil spill near the Main Pass Oil Gathering (MPOG)'s company pipeline system near Plaquemines Parish.
The Unified Command, the team established to respond to the incident, conducted multiple overflights Friday and Saturday. Their teams observed visible oil Friday morning moving southwest away from the Louisiana shore. Three skimming vessels are working to recover oil from the surface.
On Saturday and Sunday, overflights observed intermittent surface sheens.
Remotely-operated vehicles continue to survey the pipeline with no findings of a source area at this time, the Coast Guard reports. The vehicles will continue to survey the pipeline if weather conditions permit.
While the exact volume of discharged oil is unknown at this time, initial engineering calculations estimate the potential volume of crude oil released to be over 1 million gallons.
The Coast Guard continues to oversee the coordinated effort to mitigate the impact of the oil spill.
The cause of the incident is under investigation.
A claims phone line has been established at 228-273-2400.
Copyright 2023 KPLC. All rights reserved.