Republicans win all 3 statewide races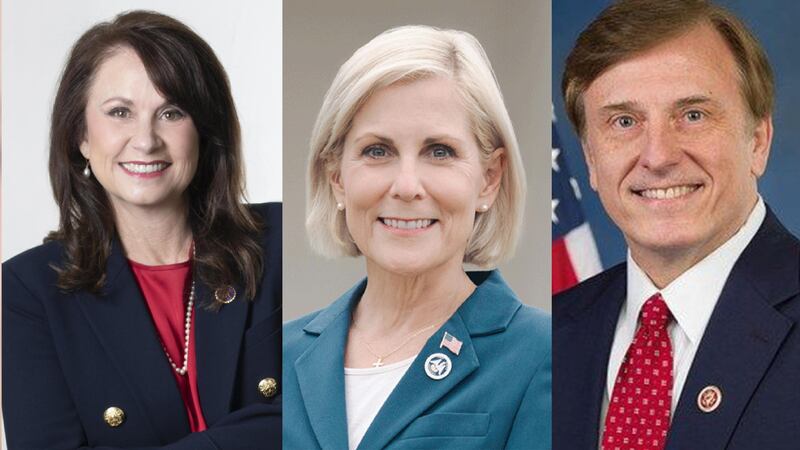 Published: Nov. 18, 2023 at 8:54 PM CST
|
Updated: Nov. 18, 2023 at 9:17 PM CST
BATON ROUGE, La. (WAFB) - Republicans made a clean sweep of the three remaining statewide offices up for grabs in an election held Saturday, November 18.
WAFB Political Analyst Jim Engster projected the statewide winners just before 9 p.m. Saturday.
Louisiana will now have its first-ever female attorney general and its first female elected to secretary of state.
Republican Liz Baker Murrill beat out Lindsey Cheek, a Democrat, to win the race for Louisiana Attorney General and become the first female to hold that seat.
Murrill almost won the race outright in the primary last month, when she won 45 percent of the vote among a field of five candidates.
She currently works in the Attorney General's Office, holding the position of solicitor general. She will take over for her boss, Attorney General Jeff Landry, who won the race for governor last month.
Murrill has joined Landry in championing conservative causes, including a lawsuit against President Joe Biden's administration for the COVID-19 vaccine mandate for federal contractors. Her campaign has focused on a tough-on-crime approach.
In the race for Louisiana Secretary of State, Republican Nancy Landry defeated Gwen Collins-Greenup, a Democrat. Landry currently serves as First Assistant in the Secretary of State's Office.
Landry and Collins-Greenup qualified in a tight race for the runoff in October's multiparty "jungle" primary, each earning 19% of the vote.
Current Louisiana Secretary of State Kyle Ardoin did not seek re-election.
Landry is a former state representative from Lafayette and has worked in Ardoin's office for four years. Collins-Greenup is an attorney from Baton Rouge who advanced to a runoff against Ardoin in 2019, but lost.
Landry will become Louisiana's first female elected to secretary of state. The first woman to hold the position was Alice Lee Grosjean, who was appointed in 1930 by then-Gov. Huey P. Long after then-Secretary of State James Bailey died suddenly of pneumonia.
And, Republican John Fleming defeated Dustin Granger, a Democrat, in the race for Louisiana Treasurer. Fleming, a conservative former congressman, was a member of the Trump Administration.
All of the candidates will take office in January.
The Associated Press contributed to this report.
Click here to report a typo.
Copyright 2023 WAFB. All rights reserved.