Fleming projected to win race for Louisiana Treasurer
Published: Nov. 16, 2023 at 6:49 PM CST
|
Updated: Nov. 18, 2023 at 9:38 PM CST
BATON ROUGE, La. (WAFB) - WAFB's Jim Engster projects Republican Dr. John Fleming defeated Dustin Granger, a Democrat, in the race for Louisiana Treasurer. Fleming, a conservative former congressman, was a member of the Trump Administration.
The Minden family physician was leading statewide with 67 percent of the vote as of 9:45 p.m. Saturday night.
Dr. Fleming said, "If the early returns hold up, it will be an honor to serve as our next Treasurer. This is an important office responsible for managing billions in state funds and spending public funds in accordance with the Constitution and laws of our state. Louisiana has been blessed with a long history of capable and honorable public servants as Treasurer. I would like to congratulate John Schroder for the fine job he has done as Treasurer and for his assistance. I look forward to working with him and his staff for an orderly and productive transition. I have a lot to learn, and I know they will help me prepare to meet these important responsibilities."
Fleming said, "With the election of Jeff Landry as Governor and like-minded conservative Republicans apparently winning the other statewide offices plus strong Republican majorities in the House and Senate, we have for the first time in Louisiana history a team of elected officials in place with strong conservative values. It is an unprecedented opportunity to make historic reforms in how Louisiana is governed. I look forward to being part of this historic team."
Dr. Fleming expressed appreciation to his family and friends and to the thousands of people across the state who volunteered, donated, and spoke to their friends on his behalf. "It takes many people to put together a winning statewide campaign, and we were blessed to have many wonderful supporters. The Republican Party was very helpful, and my consultant, Roy Fletcher, did a great job."
"As we move forward, I hope to use the Treasurer's office to fulfill our constitutional and statutory duties but also to be a force for going the extra mile to protect the taxpayer by ferreting out waste and abuse, and helping to streamline state government. We will provide a means for citizens to be involved in that process and to allow their ideas and suggestions to be considered," he said.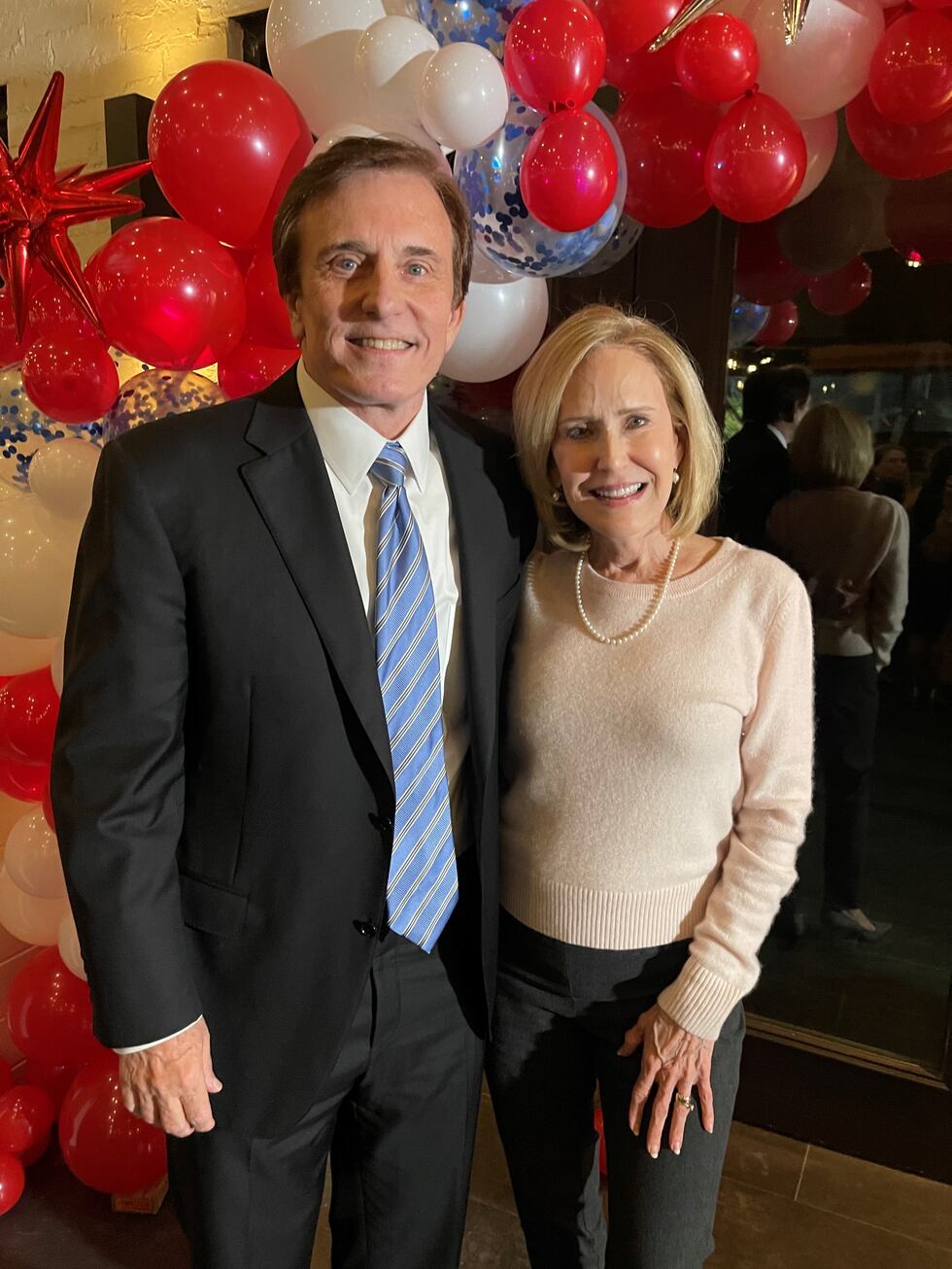 Dr. Fleming, who received former President Donald Trump's endorsement on Thursday and served with him at the White House, said Granger's policies will be a continuation of "Bidenomics" and drive more people away.
"Louisiana is losing population, losing jobs, losing companies, and it's because it's quite frankly using 'Bidenomics' under John Bel Edwards," said Fleming.
The financial advisor, who has the endorsement of John Bel Edwards, embraces the left-wing label and says it's his liberal policies that will make the state competitive. He went on to say that Dr. Fleming's policies would only result in more money going to the rich.
"He is for supply-side economics which is the same as trickle-down economics. That just means giving more benefits and tax cuts to the wealthiest people and corporations," argued Granger.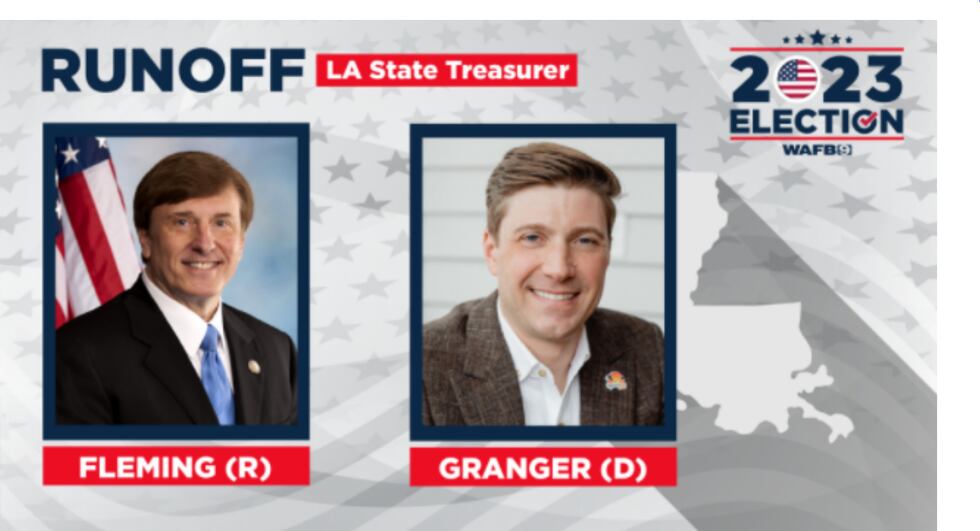 Dr. Fleming also notes our state will have perhaps the most conservative legislature of our lifetime and a new Republican governor and that a liberal treasurer would only stunt innovation and efforts to make the state competitive.
"So, you're going to have continued inertia, lack of momentum, lack of move forward. What we really need is everybody working together as a solid team," added Fleming.
"This is nonsense because it's really a bunch of people left over from the Bobby Jindal era trying to complete what Bobby Jindal wanted to do," said Granger in response.
Despite having a comfortable lead in the polls, Dr. Fleming said he is not letting up.
"I always campaign like I'm in last place. That's the successful way to achieve success," Fleming continued.
Ganger said he is hopeful, even with a low turnout, that he will be able to scoop up leftover voters who supported Republican Scott McKnight in the primary.
"Absolutely, because there's a lot of people in the middle. I think most of Scott McKnight's people were in the middle, and I think we make the best case for them," said Granger confidently.
Polls are open from 7 a.m. - 8 p.m. on Saturday, Nov. 18.
Click here to report a typo.
Copyright 2023 WAFB. All rights reserved.